Study Summary
This trial will assess the impact of adopting population PK (popPK) based tailored prophylaxis in clinical practice, including proportion of patients eligible for tailoring, and encountered barriers.
Study Objectives
2 Primary · 7 Secondary · Reporting Duration: Measured at study enrollment and at 2 years at study completion.
Change in patient quality of life
Change in physical activity
Assessment of the predictive performance of the WAPPS-Hemo clinical calculator
Feasibility and acceptability of the WAPPS-Hemo based prophylaxis tailoring
Consumption of factor concentrates
Adherence to prescribed regimen
Annualized Bleeding Rate (ABR) pre and post-tailoring implementation
Characteristics of reported bleeds
Trial Design
0 Treatment Group
600 Total Participants · 0 Treatment Group
Primary Treatment: Treatment · No Placebo Group · N/A
Trial Logistics
Trial Timeline
Reporting: measured at study enrollment and at 2 years at study completion.
Who is running the clinical trial?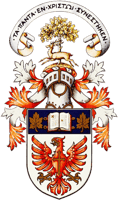 McMaster University
Lead Sponsor
823 Previous Clinical Trials
1,731,832 Total Patients Enrolled
2 Trials studying Hemophilia A
1,400 Patients Enrolled for Hemophilia A
Alfonso Iorio, MD, PhD, FRCPC
Principal Investigator
McMaster University
Eligibility Criteria
Age Any Age · All Participants · 3 Total Inclusion Criteria
Mark "Yes" if the following statements are true for you:
You are taking a medication to prevent bleeding episodes.
Frequently Asked Questions
In which geographical areas is this experiment being implemented?
"This trial is currently running at 8 locations across Canada, the most prominent being University of British Columbia in Vancouver, University of Calgary in Calgary and University of Alberta." - Anonymous Online Contributor
Has recruitment commenced for this experiment?
"Affirmative. Information hosted on clinicaltrials.gov confirms that the study, which was initially circulated on July 24th 2019, is actively seeking participants. 600 individuals must be enrolled from 6 different medical sites." - Anonymous Online Contributor
What is the scope of participants taking part in this clinical trial?
"Affirmative, according to data from clinicaltrials.gov this trial is presently recruiting participants. It was first announced on July 24th 2019 and had its most recent update on September 17th 2021. 600 individuals need to be enrolled at 6 various sites for the study's success." - Anonymous Online Contributor
What is the primary objective of this investigation?
"This research project will be evaluated at intervals of 3-6 months, from enrolment to completion. The primary objective is to assess Annualized Bleeding Rate (ABR) before and after the implementation of tailoring strategies. Secondary objectives include assessing changes in joint function with Hemophilia Joint Health Score (HJHS), tracking adherence to prescribed regimens, and evaluating the predictive performance of WAPPS-Hemo clinical calculator through comparing predicted and observed post-infusion levels." - Anonymous Online Contributor
Please Note: These questions and answers are submitted by anonymous patients, and have not been verified by our internal team.