Implant
MINIject™ Implant for Glaucoma
Vold Vision, Fayetteville, AR
MINIject™ Implant
N/A
Recruiting
Research Sponsored by iSTAR Medical
Eligibility Criteria Checklist
Specific guidelines that determine who can or cannot participate in a clinical trial
Must have
A diagnosis of primary open-angle glaucoma, who are candidates for medical therapy, laser treatment, or glaucoma-filtering surgery
Be older than 18 years old
Must not have
Be younger than 18 years old
Study Summary
This trial will test a new implant to see if it is safe and effective at lowering eye pressure in people with glaucoma.
Eligibility Criteria
Inclusion Criteria
You will be eligible if you check "Yes" for the criteria below
You have a type of glaucoma called

primary open-angle glaucoma

and are

currently being treated

with medications, laser treatment, or surgery.
Timeline
Screening ~ 3 weeks
3 visits
This trial's timeline: 3 weeks for screening, Varies for treatment, and 24 months for reporting.
Treatment Details
Study Objectives
Outcome measures can provide a clearer picture of what you can expect from a treatment.
Intraocular pressure decrease
Intraocular pressure decrease (outcome 2)
Awards & Highlights
All patients enrolled in this study will receive some form of active treatment.
Trial Design
Group I: Implant Group
Experimental Treatment
1 Intervention
Who is running the clinical trial?
iSTAR Medical
Lead Sponsor
10 Previous Clinical Trials
1,345 Total Patients Enrolled
10 Trials studying Glaucoma
1,345 Patients Enrolled for Glaucoma
Abhi Vilupuru, Ph.D
Study Chair
iSTAR Medical
Media Library
MINIject™ Implant (Implant) Clinical Trial Eligibility Overview. Trial Name: NCT05024695 — N/A
Glaucoma Research Study Groups: Implant Group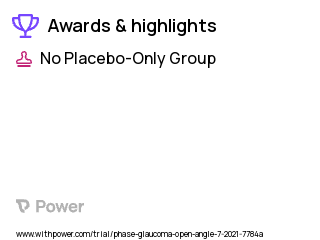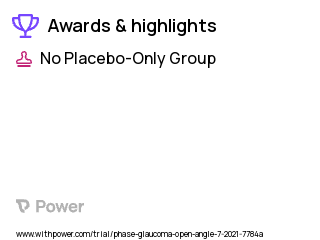 Glaucoma Clinical Trial 2023: MINIject™ Implant Highlights & Side Effects. Trial Name: NCT05024695 — N/A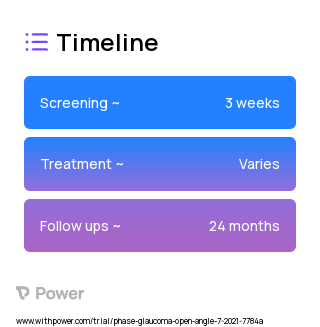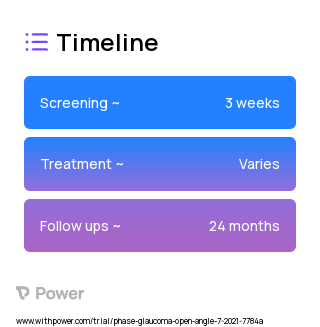 MINIject™ Implant (Implant) 2023 Treatment Timeline for Medical Study. Trial Name: NCT05024695 — N/A
Frequently Asked Questions
These questions and answers are submitted by anonymous patients, and have not been verified by our internal team.
Are researchers currently seeking volunteers for this project?
"Correct. According to the data hosted on clinicaltrials.gov, this experiment is actively recruiting patients after being posted on August 19th 2021 and updated most recently on August 23rd 2021. It aims to enroll 975 individuals at a single medical centre."
How many participants are involved in this research?
"Indeed, the details uploaded to clinicaltrials.gov highlight that this research project is actively searching for recruits. The trial was unveiled on August 19th 2021 and its information has been adjusted as recently as August 23rd 2021; it aims to enlist 975 people from a single medical centre."
Who else is applying?
What state do they live in?
What site did they apply to?
What portion of applicants met pre-screening criteria?