Study Summary
This trial will test whether adding a specialized team to care for older adults in the emergency department improves care and outcomes.
Study Objectives
0 Primary · 10 Secondary · Reporting Duration: 30 days
Number of patients admitted
PROMIS Item Bank v. 1.0 - Emotional Distress - Anxiety (Adaptive)
PROMIS Item Bank v2.0 - Ability to Participate Social (Adaptive)
PROMIS Item Bank v2.0 - Physical Function (Adaptive)
Return Emergency Department Visits
Number of patients with hospital admission or death
PROMIS Item Bank v2.0 - Ability to Participate Social Roles and Activities (Adaptive)
Trial Design
1 Treatment Group
840 Total Participants · 1 Treatment Group
Primary Treatment: Treatment · No Placebo Group · N/A
Control
NoIntervention Group · 1 Intervention: Control · Intervention Types:
Who is running the clinical trial?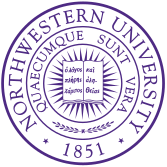 Northwestern University
Lead Sponsor
1,477 Previous Clinical Trials
810,217 Total Patients Enrolled
5 Trials studying Frailty
1,141 Patients Enrolled for Frailty
Scott M Dresden, MD, MS
Principal Investigator
Northwestern University Department of Emergency Medicine
Eligibility Criteria
Age 65+ · All Participants · 4 Total Inclusion Criteria
Mark "Yes" if the following statements are true for you:
You have a high score on the Clinical Frailty Scale (CFS) indicating frailty.
Frequently Asked Questions
Are there any open spots for individuals to join this trial?
"Per the information available on clinicaltrials.gov, participation in this medical trial is open to new recruits. The study was first published on October 7th 2019 and has been updated most recently as of March 18th 2022." - Anonymous Online Contributor
How expansive is the recruitment of participants for this trial?
"Correct. The clinicialtrials.gov website shows this medical trial is actively recruiting, with the first post being dated October 7th 2019 and most recent update on March 18th 2022. 840 participants need to be found at a single clinical site." - Anonymous Online Contributor
Please Note: These questions and answers are submitted by anonymous patients, and have not been verified by our internal team.