Use of patient portal for diabetes management for Type 2 Diabetes
Phase-Based Progress Estimates
Fair Haven Community Health Center, New Haven, CT
Type 2 Diabetes

+1 More
Use of patient portal for diabetes management - Behavioral
Study Summary
This trial will develop and test a multi-level intervention to get patients with diabetes to use electronic portals to manage their health.
Type 2 Diabetes

Patient Education
Study Objectives
2 Primary · 7 Secondary · Reporting Duration: Baseline, 3 months, 6 months
Health Care Climate Questionnaire
Health care engagement - negative
Health care engagement - positive
Summary of Self-Care in Diabetes Survey
Trial Design
1 Treatment Group
Use of patient portal for diabetes management
1 of 1
30 Total Participants · 1 Treatment Group
Primary Treatment: Use of patient portal for diabetes management · No Placebo Group · N/A
Use of patient portal for diabetes management
Experimental Group · 1 Intervention: Use of patient portal for diabetes management · Intervention Types: Behavioral
Trial Logistics
Trial Timeline
Reporting: baseline, 3 months, 6 months
Who is running the clinical trial?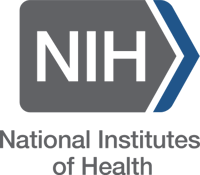 National Institutes of Health (NIH)
NIH
2,471 Previous Clinical Trials
24,591,518 Total Patients Enrolled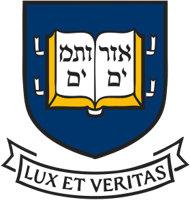 Yale University
Lead Sponsor
1,703 Previous Clinical Trials
20,475,899 Total Patients Enrolled

National Institute on Minority Health and Health Disparities (NIMHD)
NIH
302 Previous Clinical Trials
1,284,345 Total Patients Enrolled
Robin Whittemore, PhD, APRN
Study Chair
Yale University
1 Previous Clinical Trials
320 Total Patients Enrolled
Eligibility Criteria
Age 18+ · All Participants · 4 Total Inclusion Criteria
Mark "Yes" if the following statements are true for you:
You have been diagnosed with type 2 diabetes for more than 6 months.
Frequently Asked Questions
Is this investigation currently recruiting participants?
"Affirmative - according to the clinicaltrials.gov website, this trial is actively seeking participants for enrollment. The initial posting was October 3rd 2022 and there has been recent activity in November 2nd of that same year. They are looking for 36 patients across two medical facilities." - Anonymous Online Contributor
What is the primary intent of this clinical research?
"The primary purpose of this clinical trial, measured on a Baseline, 3-month and 6-month timeline, is to gauge Portal usage. Secondary objectives include evaluation of Healthcare engagement (positively reflected through medication refills and clinic appointments) as well as ER visits or hospitalizations over the previous 3 months. Finally biometric data such as test results and blood glucose uploads are logged in order to track patient health status." - Anonymous Online Contributor
To what extent is the enrollment for this experiment open?
"Affirmative. Clinicaltrials.gov reveals that this investigation is presently enrolling volunteers from two distinct sites, since its inception on October 3rd 2022 and last revision on November 2nd of the same year. Approximately 36 participants need to be enrolled for proper data collection." - Anonymous Online Contributor
Please Note: These questions and answers are submitted by anonymous patients, and have not been verified by our internal team.