Study Summary
This trial is testing whether islet transplantation is safe for people with Type 1 diabetes. Islets are clusters of cells that produce insulin, and the trial will use islets from cadaver donors.
Study Objectives
1 Primary · 0 Secondary · Reporting Duration: 1 year
HbAlc <7.0% and an absence of severe hypoglycemic events
Trial Design
1 Treatment Group
Allogenic islet cells (human, U. Chicago)
1 of 1
20 Total Participants · 1 Treatment Group
Primary Treatment: Intraportal infusion of islet cells · No Placebo Group · N/A
Allogenic islet cells (human, U. Chicago)
Experimental Group · 2 Interventions: Allogenic islet cells (human, U. Chicago), Intraportal infusion of islet cells · Intervention Types: Biological, Procedure
How many patients have taken this drug
Intraportal infusion of islet cells
Who is running the clinical trial?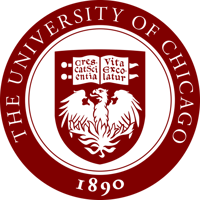 University of Chicago
Lead Sponsor
937 Previous Clinical Trials
754,314 Total Patients Enrolled
Piotr Witkowski, MD, PhD
Principal Investigator
University of Chicago
1 Previous Clinical Trials
13 Total Patients Enrolled
Eligibility Criteria
Age 18 - 70 · All Participants · 5 Total Inclusion Criteria
Mark "Yes" if the following statements are true for you:
Who else is applying?
What state do they live in?
New York

33.3%

Arkansas

33.3%

Washington

33.3%
What site did they apply to?
University of Chicago Medical Center

100.0%
What portion of applicants met pre-screening criteria?
Frequently Asked Questions
Are the criteria for this medical trial compatible with my health profile?
"The clinical trial is presently recruiting 20 participants aged 18-70 who suffer from diabetes and other autoimmune diseases. In order to be eligible, male or female patients must provide written informed consent and demonstrate an age plus duration of insulin dependent diabetes duration of 28 or more; have experienced at least one episode of severe hypoglycemia within the past year; partake in intensive glucose management under a medical professional's direction with 3+ evaluations yearly; display reduced awareness/fear of hypoglycemia as proven by Clarke score >4 or HYPO Score >90th percentile (1047) during screening period & last 6 months OR LI score >90" - Anonymous Online Contributor
How many participants is this study accepting for its research?
"Yes, the clinicaltrials.gov website has updated information about this current trial that began on May 1st 2012 and was last revised December 22nd 2020. The research is looking to recruit 20 people from a single location." - Anonymous Online Contributor
Is this clinical trial open to individuals younger than 85 years?
"For inclusion in this study, participants must be 18 years of age or older and no more than 70 years old." - Anonymous Online Contributor
Are there remaining vacancies in this research project?
"Affirmative. Data hosted on clinicaltrials.gov validates that this medical study, which was originally posted on May 1st 2012, is actively recruiting for candidates. 20 participants need to be enrolled from a single place of care." - Anonymous Online Contributor
Please Note: These questions and answers are submitted by anonymous patients, and have not been verified by our internal team.