Primary Care Practices for Coronavirus
Oklahoma Clinical and Translational Science Institute, Oklahoma City, OK
Dissemination and Implementation Research
N/A
Waitlist Available
Led by Judith A James, MD, PhD
Research Sponsored by University of Oklahoma
Eligibility Criteria Checklist
Specific guidelines that determine who can or cannot participate in a clinical trial
Study Summary
This trial will help Oklahoma primary care practices implement guidelines-based testing and patient education about COVID-19, and deploy mobile testing sites to increase the efficiency of state-wide testing by Oklahoma's public health authorities.
Timeline
Screening ~ 3 weeks
3 visits
This trial's timeline: 3 weeks for screening, Varies for treatment, and month 12 for reporting.
Treatment Details
Study Objectives
Outcome measures can provide a clearer picture of what you can expect from a treatment.
Barriers to SARS-CoV-2 Testing (Practices)
Change in SARS-CoV-2 Test Positivity Rate (Community Sites)
Change in SARS-CoV-2 Testing Rate (Practices)
Secondary outcome measures
Change in Influenza Vaccination Rate (NQF #41)
Change in Pneumococcal Vaccination Rate (NQF #127)
+1 more
Awards & Highlights
All patients enrolled in this study will receive some form of active treatment.
Trial Design
Group I: Primary Care Practices
Experimental Treatment
1 Intervention
A practice-based implementation study will be conducted with 50 practices, with baseline data collection, and overlapping with interim measurements of care quality and process outcomes, followed by a final data collection at the end of the intervention (including baseline measures plus semi-structured interviews. The practice based approach to increasing testing will be compared to a community-based approach using mobile-setting to increase testing. Additional, non-clinical trial components of this study include patient surveys to understand facilitators and barriers to SARS-CoV-2 testing and identification of legal/ethical, socioeconomic, and behavioral implications of increased testing. Patients are not direct subjects in this part of the study. Intervention will target practices and practice members.
Who is running the clinical trial?

University of Oklahoma
Lead Sponsor
440 Previous Clinical Trials
98,814 Total Patients Enrolled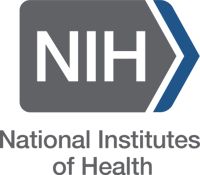 National Institutes of Health (NIH)
NIH
2,595 Previous Clinical Trials
6,794,474 Total Patients Enrolled
National Institute of General Medical Sciences (NIGMS)
NIH
242 Previous Clinical Trials
94,048 Total Patients Enrolled
Judith A James, MD, PhD
Principal Investigator
University of Oklahoma
1 Previous Clinical Trials
2,000 Total Patients Enrolled
Media Library


Primary Care Practices Clinical Trial Eligibility Overview. Trial Name: NCT04870307 — N/A
Coronavirus Research Study Groups: Primary Care Practices
Coronavirus Clinical Trial 2023: Primary Care Practices Highlights & Side Effects. Trial Name: NCT04870307 — N/A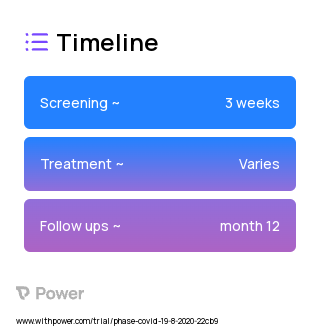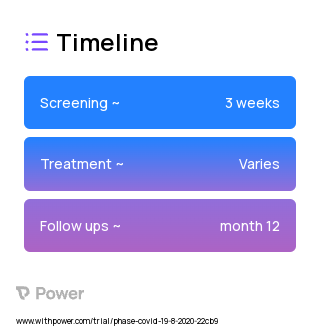 Primary Care Practices 2023 Treatment Timeline for Medical Study. Trial Name: NCT04870307 — N/A
Frequently Asked Questions
These questions and answers are submitted by anonymous patients, and have not been verified by our internal team.
What are the central goals of this scientific experiment?
"This medical trial will evaluate the SARS-CoV-2 Test Positivity Rate in multiple communities over a 12 month period. Additionally, it seeks to measure changes in Zoster Vaccination Rates among those aged 50 and older, alterations of the Pneumococcal Vaccination Rates for seniors 65 or above, as well as track COVID-19 Referrals generated by this study."
Are there any remaining opportunities to partake in this research endeavor?
"From the data hosted on clinicaltrials.gov, it appears that this particular medical trial is not currently recruiting patients. The study was initially posted to the website in September of 2020 and last updated on May 25th 2022; however, there are 1040 other trials actively looking for participants at this time."
Who else is applying?
What state do they live in?
What site did they apply to?
Oklahoma Clinical and Translational Science Institute
What portion of applicants met pre-screening criteria?
Recent research and studies