CBT for Maladaptive Beliefs about Memory for Obsessive-Compulsive Disorder
St. Boniface Hospital, Winnipeg, Canada
CBT for Maladaptive Beliefs about Memory

+1 more
N/A
Waitlist Available
Research Sponsored by University of Manitoba
Eligibility Criteria Checklist
Specific guidelines that determine who can or cannot participate in a clinical trial
Must have
Adult over the age of 18 living in the province of Manitoba, Canada.
Diagnosis of OCD with clinically significant levels of compulsive checking (i.e., able to meet the diagnostic criteria for OCD according to the Diagnostic and Statistical Manual of Mental Disorders, 5th Edition based solely on checking symptoms. Other OCD symptoms may be present and checking does not need to be the primary symptom.)
Must not have
Be younger than 18 years old
Follow Up
obsessive beliefs at 6-month follow-up
Study Summary
This trial is investigating a new cognitive-behavioral therapy module targeting beliefs about memory in people with obsessive-compulsive disorder, to see if it's effective in reducing symptoms.
Obsessive-Compulsive Disorder
Eligibility Criteria
Inclusion Criteria
You will be eligible if you check "Yes" for the criteria below
Timeline
Screening ~ 3 weeks
3 visits
Follow Up ~ avarege time spent checking at 6-month follow-up
Follow Up ~
avarege time spent checking at 6-month follow-up
This trial's timeline: 3 weeks for screening, Varies for treatment, and avarege time spent checking at 6-month follow-up for reporting.
Treatment Details
Study Objectives
Outcome measures can provide a clearer picture of what you can expect from a treatment.
Average time spent checking per week (change)
Vancouver Obsessional Compulsive Inventory - checking subscale
Vancouver Obsessional Compulsive Inventory - checking subscale (change)
Secondary outcome measures
Beliefs about Memory Inventory
Beliefs about Memory Inventory (change)
Obsessive Beliefs Questionnaire
+1 more
Awards & Highlights
All patients enrolled in this study will receive some form of active treatment.
Trial Design
Group I: CBT for Maladaptive Beliefs about Memory
Experimental Treatment
1 Intervention
Using cognitive-behavioural therapy principles, this therapy is intended to examine and change maladaptive beliefs about memory as they pertain to compulsive checking.
Group II: Treatment as Usual
Active Control
1 Intervention
This is a control treatment, Treatment as Usual (TAU), which is what patients or community members would otherwise normally receive.
Who is running the clinical trial?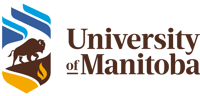 University of Manitoba
Lead Sponsor
565 Previous Clinical Trials
194,644 Total Patients Enrolled
2 Trials studying Obsessive-Compulsive Disorder
50 Patients Enrolled for Obsessive-Compulsive Disorder
Frequently Asked Questions
These questions and answers are submitted by anonymous patients, and have not been verified by our internal team.
What are the projected outcomes of this investigation?
"The primary evaluation of this trial assesses the alteration in checking symptoms from pre-treatment to post-treatment at 3 weeks. Additionally, researchers are measuring changes in participants' Beliefs about Memory Inventory and Obsessive Beliefs Questionnaire scores, with a particular focus on their responsibility/threat subscale."
Are there any vacancies in the clinical trial for aspiring participants?
"Affirmative. Details on clinicaltrials.gov suggest that this experiment is presently enrolling participants, having been initially posted on April 1st 2018 and last edited October 4th 2022. In total 50 subjects are needed for the research project at a single location."
How many subjects are enrolled in this trial?
"Affirmative. Information on clinicaltrials.gov indicates that this trial is currently enrolling patients, having first been posted on April 1st 2018 and most recently updated October 4th 2022. The team needs to recruit 50 participants from a singular site."