Study Summary
This trial will develop a system to train caregivers of people with dementia, to help increase how many people the program can reach.
Dementia

Caregiver Burnout
Treatment Effectiveness
Phase-Based Effectiveness
Study Objectives
1 Primary · 5 Secondary · Reporting Duration: Baseline, 12 months
Change in Caregiver Assessment of Behavioral Skill score
Change in Caregiver Pearlin Mastery score
Change in Center for Epidemiologic Studies - Depression Scale (CES-D) score
Change in Revised Memory and Behavior Problem Checklist score
Change in Zarit Burden Inventory (ZBI) score
Trial Safety
Awards & Highlights
All patients enrolled in this trial will receive the new treatment.
Trial Design
3 Treatment Groups
Organizational Leaders
1 of 3
174 Total Participants · 3 Treatment Groups
Primary Treatment: Savvy program · No Placebo Group · N/A
Interventionists
Experimental Group · 1 Intervention: Semi-structured video interviews · Intervention Types: Behavioral
Savvy Participants
Experimental Group · 1 Intervention: Savvy program · Intervention Types: Behavioral
Organizational Leaders
Experimental Group · 1 Intervention: Semi-structured video interviews · Intervention Types: Behavioral
Trial Logistics
Trial Timeline
Reporting: baseline, 12 months
Who is running the clinical trial?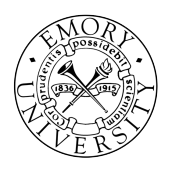 Emory University
Lead Sponsor
1,558 Previous Clinical Trials
2,765,567 Total Patients Enrolled
19 Trials studying Dementia
2,882 Patients Enrolled for Dementia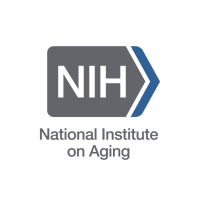 National Institute on Aging (NIA)
NIH
1,487 Previous Clinical Trials
5,129,574 Total Patients Enrolled
233 Trials studying Dementia
922,140 Patients Enrolled for Dementia
Kenneth Hepburn, MD
Principal Investigator
Emory University
Eligibility Criteria
Age 18+ · All Participants · 9 Total Inclusion Criteria
Mark "Yes" if the following statements are true for you:
This criterion seems incomplete and does not provide enough context to be summarized. Please provide more information.
You are employed or associated with the organization conducting the study.
You must be 18 years old or older to participate.
You can speak and understand English.
You are associated with a group that supports people taking care of family members with Alzheimer's disease or other types of dementia.
You must be at least 18 years old.
This is not a criterion. It is incomplete and requires more information. Please provide additional context.
This exclusion criterion is incomplete, please provide me with additional information.
You take care of someone with Alzheimer's or dementia at home for at least 3 hours a day. The person being cared for cannot be moving to a care facility in the next 6 months.
Frequently Asked Questions
How many individuals are being recruited for participation in this clinical trial?
"Indeed, clinicaltrials.gov displays that this study is currently recruiting for participants. The trial was initially posted on August 4th 2021 and has most recently been updated on November 1st 2022. A total of 174 individuals are needed to be recruited from a single medical site." - Anonymous Online Contributor
Are there any openings for participants in this experiment?
"This trial is actively attempting to enroll participants, as evidenced by the information found on clinicaltrials.gov. This research project was inaugurated in August 2021 and revised most recently in November 2022." - Anonymous Online Contributor
Please Note: These questions and answers are submitted by anonymous patients, and have not been verified by our internal team.