Led By Kimberly Van Zee, MD
Research Sponsored by Memorial Sloan Kettering Cancer Center
Eligibility Criteria Checklist
Specific guidelines that determine who can or cannot participate in a clinical trial
Must have
Clinical stage is consistent with Stage 0 or Stage I T1mic at presentation
Be between 18 and 65 years old
Must not have
Be younger than 18 years old
Be older than 65 years old
Follow Up
conclusion of the study
Study Summary
This trial is studying the use of breast MRI in addition to mammography in women who have already been diagnosed with breast cancer to see if it can help find other areas of cancer.
Ductal Carcinoma in Situ

Breast Cancer
Eligibility Criteria
Inclusion Criteria
You will be eligible if you check "Yes" for the criteria below
You have an

early stage of cancer

, either

Stage 0

or

Stage I T1mic

.
Timeline
Screening ~ 3 weeks
3 visits
Follow Up ~ conclusion of the study
Follow Up ~
conclusion of the study
This trial's timeline: 3 weeks for screening, Varies for treatment, and conclusion of the study for reporting.
Treatment Details
Study Objectives
Outcome measures can provide a clearer picture of what you can expect from a treatment.
To prospectively evaluate the value of preoperative breast MRI in women with core biopsy-proven DCIS.
Secondary outcome measures
To determine the proportion of all patients in this study in whom breast MRI identifies at least one site of cancer separate from the index lesion.
To estimate re-excision rates and mastectomy rates in patients with DCIS undergoing preoperative MRI.
To estimate the long-term ipsilateral breast recurrence rate in women with DCIS undergoing preoperative breast MRI.
+1 more
Awards & Highlights
All patients enrolled in this study will receive some form of active treatment.
Trial Design
Group I: 1
Experimental Treatment
1 Intervention
Women with core biopsy proven DCIS with or without microinvasion seen for surgical consultation at Memorial Sloan-Kettering Cancer Center and for whom operative intervention is planned.
How many patients have taken this drug
Who is running the clinical trial?
Memorial Sloan Kettering Cancer Center
Lead Sponsor
1,892 Previous Clinical Trials
587,023 Total Patients Enrolled
Kimberly Van Zee, MD
Principal Investigator
Memorial Sloan Kettering Cancer Center
2 Previous Clinical Trials
1,460 Total Patients Enrolled
Media Library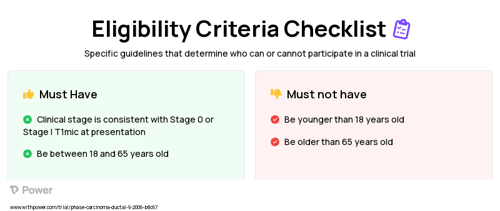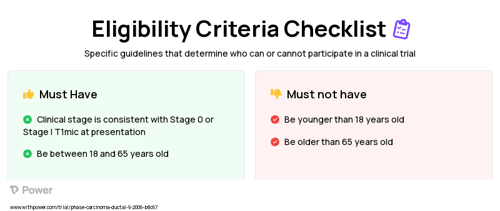 MRI Clinical Trial Eligibility Overview. Trial Name: NCT00605982 — N/A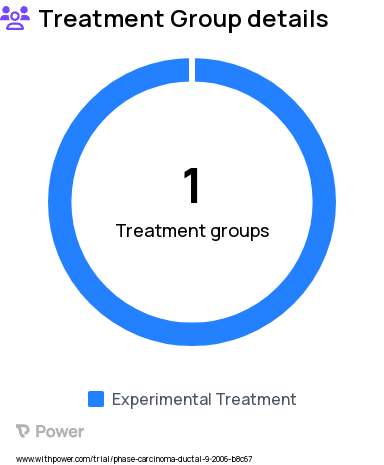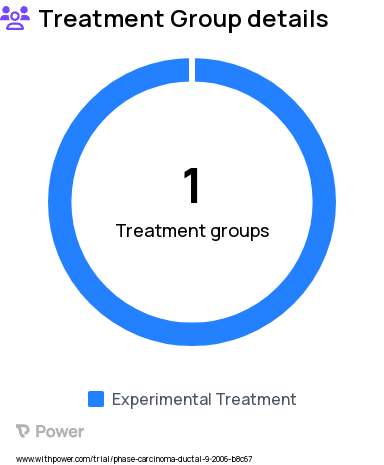 Ductal Carcinoma Research Study Groups: 1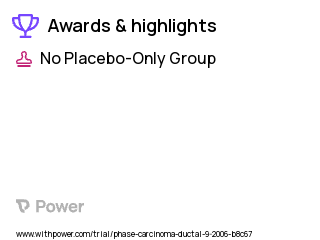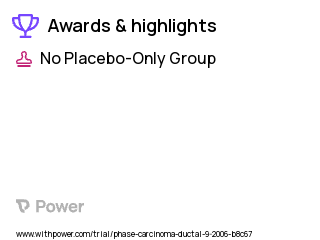 Ductal Carcinoma Clinical Trial 2023: MRI Highlights & Side Effects. Trial Name: NCT00605982 — N/A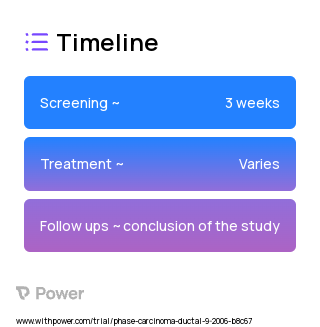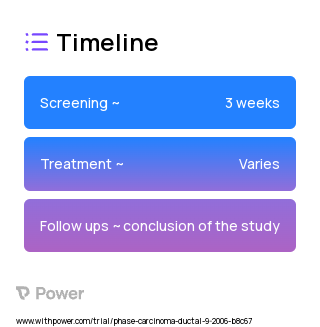 MRI 2023 Treatment Timeline for Medical Study. Trial Name: NCT00605982 — N/A
Frequently Asked Questions
These questions and answers are submitted by anonymous patients, and have not been verified by our internal team.
Are octogenarians eligible to participate in this experimental research?
"The trial is available to patients aged between 21 and 59. There are 1439 clinical trials for individuals over the age of 65, as well as 55 studies that accept participants below 18 years old."
Could I be a participant in this clinical experiment?
"For this study, 115 individuals aged 21 to 59 with a diagnosis of breast cancer must meet the following qualifications: under 60 years old at time of agreement signature; Stage 0 or I T1mic upon evaluation; core biopsy results demonstrate DCIS and/or microinvasion (no more than .01 cm); planned surgical intervention completed at MSKCC prior to enrollment; informed consent obtained from participant; female."
Are there any available slots for participants in this research endeavor?
"Per the clinicaltrials.gov listing, this particular research study is not currently open to participants. Initially posted on 10/10/2006 and last updated 11/7/2022, recruitment has temporarily ceased; however, there are still 1,513 other trials welcoming applicants at present."