Radiation Therapy
Treatment (AI-directed analysis, SBRT) for Lung Cancer
Led By Mohamed E Abazeed, MD, PhD
Research Sponsored by Northwestern University
Eligibility Criteria Checklist
Specific guidelines that determine who can or cannot participate in a clinical trial
Must have
Be older than 18 years old
Must not have
Be younger than 18 years old
Study Summary
This trial tests AI to help improve dose prescription for lung radiation therapy to help reduce local recurrence.
Lung Cancer

Non-Small Cell Lung Cancer
Timeline
Screening ~ 3 weeks
3 visits
Follow Up ~ up to 5 years
This trial's timeline: 3 weeks for screening, Varies for treatment, and up to 5 years for reporting.
Treatment Details
Study Objectives
Outcome measures can provide a clearer picture of what you can expect from a treatment.
Local failure free survival (LFS)
Secondary outcome measures
Adherence of the prescribing physician to the dose recommended
Incidence of adverse events
Progression-free survival (PFS)
+1 more
Awards & Highlights
All patients enrolled in this study will receive some form of active treatment.
Trial Design
Group I: Treatment (AI-directed analysis, SBRT)
Experimental Treatment
7 Interventions
Patients undergo radiation planning with AI-directed analysis for dose recommendations with Deep Profiler + iGray software on study. Patients then undergo SBRT on study. Patients also undergo PET, CT, MRI, and/or x-ray imaging during screening and follow-up.
How many patients have taken this drug
Positron Emission Tomography
Stereotactic Body Radiation Therapy
Magnetic Resonance Imaging
Who is running the clinical trial?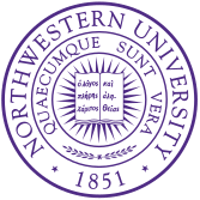 Northwestern University
Lead Sponsor
1,529 Previous Clinical Trials
913,291 Total Patients Enrolled

National Cancer Institute (NCI)
NIH
13,412 Previous Clinical Trials
41,238,996 Total Patients Enrolled
Varian Medical Systems
Industry Sponsor
52 Previous Clinical Trials
3,551 Total Patients Enrolled
Mohamed E Abazeed, MD, PhD
Principal Investigator
Northwestern University
Media Library


Stereotactic Body Radiation Therapy (Radiation Therapy) Clinical Trial Eligibility Overview. Trial Name: NCT05802186 — N/A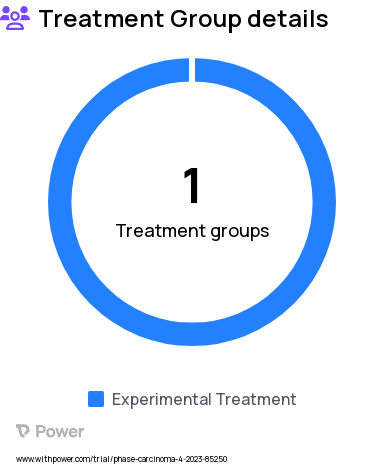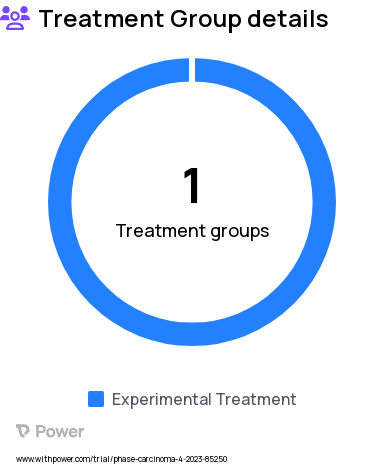 Lung Cancer Research Study Groups: Treatment (AI-directed analysis, SBRT)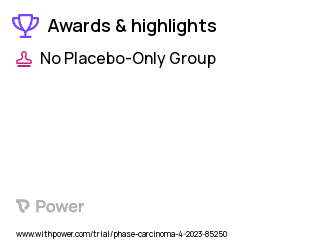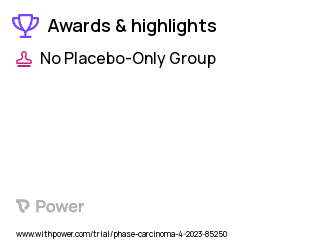 Lung Cancer Clinical Trial 2023: Stereotactic Body Radiation Therapy Highlights & Side Effects. Trial Name: NCT05802186 — N/A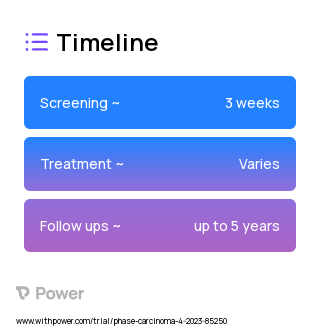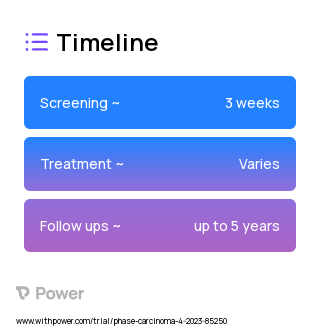 Stereotactic Body Radiation Therapy (Radiation Therapy) 2023 Treatment Timeline for Medical Study. Trial Name: NCT05802186 — N/A
Frequently Asked Questions
These questions and answers are submitted by anonymous patients, and have not been verified by our internal team.
Are there still vacancies for volunteers to join this trial?
"As reported on clinicaltrials.gov, the recruitment for this study has ended as of March 24th 2023. Initially posted on May 31st 2023, this trial is no longer searching for participants; however, there are 6463 other trials that require patients at present time."
What is the fundamental purpose of this clinical experiment?
"Over a duration of two years, the research team will evaluate this study's primary objective of Overall Survival. Secondary metrics include evaluating Respiratory Function via RTOG Pulmonary Function Test Toxicity Scale, Incidence of Adverse Events through National Cancer Institute-Common Terminology Criteria for Adverse Events v5.0., and assessing physician adherence to prescribed doses as recommended by Deep Profiler +iGray software over one to two weeks during SBRT treatment."