STEPS for Autism
Center for Youth Development and Intervention, Tuscaloosa, AL
Targeting 2 different conditions
STEPS
N/A
Recruiting
Led by Susan W White
Research Sponsored by University of Alabama, Tuscaloosa
Eligibility Criteria Checklist
Specific guidelines that determine who can or cannot participate in a clinical trial
Must have
Be younger than 65 years old
Must not have
Be older than 65 years old
Study Summary
This trial will test an innovative program to help transition-age youth with ASD. It will involve stakeholders and be assessed for feasibility and impact.
Autism

Autism Spectrum Disorder
Timeline
Screening ~ 3 weeks
3 visits
This trial's timeline: 3 weeks for screening, Varies for treatment, and week 14 for reporting.
Treatment Details
Study Objectives
Outcome measures can provide a clearer picture of what you can expect from a treatment.
Awards & Highlights
All patients enrolled in this study will receive some form of active treatment.
Trial Design
Group I: STEPS
Experimental Treatment
1 Intervention
All participants receive the STEPS intervention
How many patients have taken this drug
Who is running the clinical trial?
University of Alabama, Tuscaloosa
Lead Sponsor
37 Previous Clinical Trials
18,496 Total Patients Enrolled
Susan W White
Principal Investigator
University of Alabama at Birmingham
Media Library


STEPS Clinical Trial Eligibility Overview. Trial Name: NCT05581069 — N/A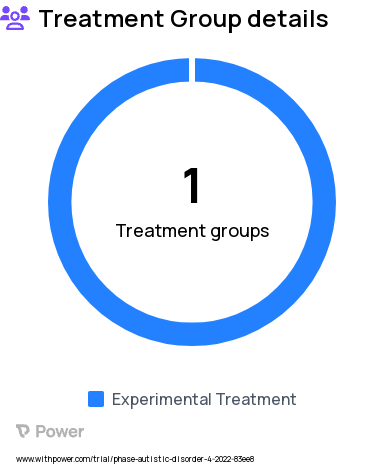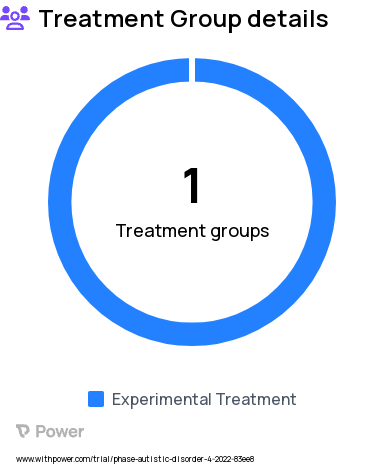 Autism Research Study Groups: STEPS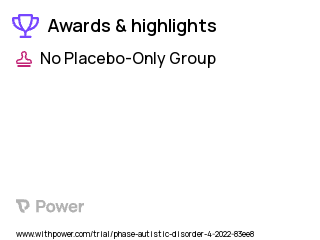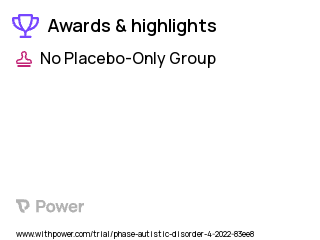 Autism Clinical Trial 2023: STEPS Highlights & Side Effects. Trial Name: NCT05581069 — N/A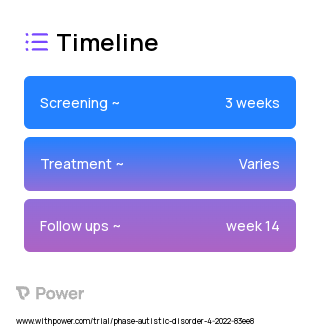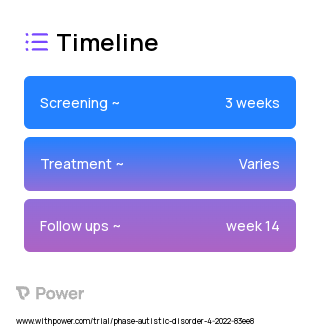 STEPS 2023 Treatment Timeline for Medical Study. Trial Name: NCT05581069 — N/A
Frequently Asked Questions
These questions and answers are submitted by anonymous patients, and have not been verified by our internal team.
For whom is this clinical trial an appropriate option?
"In order to be considered for this research, applicants must have a diagnosed autism spectrum disorder, be between the ages of 16 and 25 years old and have a caregiver willing to participate. Furthermore, they should also not currently be taking any medication that could affect their results."
Is this exploration accepting enrollees at present?
"Clinicaltrials.gov reports that this medical trial is presently seeking to recruit patients, with the initial posting being on May 15th 2022 and latest edits made on October 11th 2022."
Is this research study accepting participants aged 50 or above?
"This trial is available to patients aged 16-25 given that they meet all other eligibility requirements."
How many subjects have enrolled in this clinical investigation?
"Affirmative. According to information available on clinicaltrials.gov, this study is currently recruiting individuals for participation. It was first published on May 15th 2022 and last modified October 11th of the same year. The single trial centre requires 25 subjects for enrollment."
Who else is applying?
What state do they live in?
What portion of applicants met pre-screening criteria?
What site did they apply to?
Center for Youth Development and Intervention
How many prior treatments have patients received?
Why did patients apply to this trial?