Study Summary
This trial looks at the difference in gut bacteria in people with appendix cancer before and after surgery.
Appendiceal Neoplasms

Pseudomyxoma Peritonei

Appendiceal Cancer
Treatment Effectiveness
Phase-Based Effectiveness
Study Objectives
1 Primary · 1 Secondary · Reporting Duration: 36 months
Compare the gut microbiome of appendiceal tumors by histopathology
Determine whether the intestinal microbiome of patients with appendiceal tumors with peritoneal carcinomatosis differs from that of a healthy, age-matched cohort
Identify alterations in the gut microbiome post-CRS/HIPEC
Identify potential biomarkers associated with appendiceal tumors
Trial Safety
Awards & Highlights
All patients enrolled in this trial will receive the new treatment.
Trial Design
0 Treatment Group
24 Total Participants · 0 Treatment Group
Primary Treatment: Treatment · No Placebo Group · N/A
Who is running the clinical trial?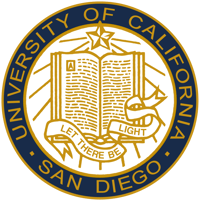 University of California, San Diego
OTHER
1,050 Previous Clinical Trials
1,827,351 Total Patients Enrolled
Mercy Medical Center
Lead Sponsor
20 Previous Clinical Trials
3,414 Total Patients Enrolled
1 Trials studying Appendiceal Neoplasms
80 Patients Enrolled for Appendiceal Neoplasms
Armando Sardi, MD
4.6
15 Reviews
Principal Investigator - Mercy Medical Center
1 Previous Clinical Trials
62 Total Patients Enrolled
This doctor was outstanding in every way. They made me feel cared for and comforted me with their great bedside manner. They were also extremely knowledgeable, friendly, and funny. I couldn't have asked for more.
Eligibility Criteria
Age 18 - 80 · All Participants · 1 Total Inclusion Criteria
Mark "Yes" if the following statements are true for you:
You are being considered for a surgery called cytoreductive surgery with hyperthermic intraperitoneal chemotherapy (CRS/HIPEC).
Frequently Asked Questions
Are there any opportunities for new participants to join this trial?
"This clinical trial is still in the process of participant recruitment, with the initial posting occurring on December 1st 2015 and a recent update being made on September 15th 2021." - Anonymous Online Contributor
Am I eligible to partake in the investigation?
"A total of 24 participants between the ages 18 and 80 are required for this study, who have been diagnosed with appendiceal cancer. Participants must also meet additional criteria such as an Eastern Cooperative Oncology Group performance status score ≤2/Karnofsky performance status (KPS) ≥70%." - Anonymous Online Contributor
Does this trial accommodate geriatric participants?
"This research is seeking participants aged 18 or above, but below 80 years old." - Anonymous Online Contributor
How many participants are permitted to join this clinical trial?
"Affirmative. According to information available on clinicaltrials.gov, this medical trial is actively looking for participants; it was first posted in December 2015 and last updated in September 2021 with the goal of recruiting 24 patients at a single study location." - Anonymous Online Contributor
Please Note: These questions and answers are submitted by anonymous patients, and have not been verified by our internal team.