Study Summary
This trial is testing an online education program to help caregivers of people with PPA. The goal is to help caregivers feel more confident and skilled in caring for their loved ones.
Caregiver Burnout

Primary Progressive Aphasia
Study Objectives
1 Primary · 6 Secondary · Reporting Duration: Baseline, 6-week follow-up
Baseline, 6-week follow-up
Change in Behavioral and Psychological Symptoms of Dementia Revised Memory and Behavior Problem Checklist (RMBPC) score
Change in Care recipient quality of life DEMQOL: Dementia Quality of Life Measure (Carer v4) score
Change in Caregiver Burden The Zarit Burden Interview score
Change in Caregiver Depression Center for Epidemiologic Studies Depression Scale (CES-D)
Change in Caregiver Mastery Pearlin Caregiver Stress Scale Score
Change in Caregiver Stress Perceived Stress Survey score
Change in Positive Aspects of Caregiving (PCOS) Scale score
Trial Design
0 Treatment Group
68 Total Participants · 0 Treatment Group
Primary Treatment: Treatment · No Placebo Group · N/A
Trial Logistics
Trial Timeline
Reporting: baseline, 6-week follow-up
Who is running the clinical trial?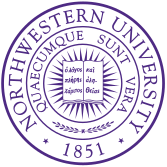 Northwestern University
Lead Sponsor
1,477 Previous Clinical Trials
810,989 Total Patients Enrolled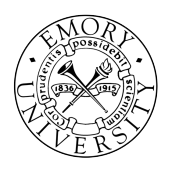 Emory University
OTHER
1,523 Previous Clinical Trials
2,713,451 Total Patients Enrolled
Darby Morhardt, PhD
Study Chair - Northwestern University
Eligibility Criteria
Age 18+ · All Participants · 5 Total Inclusion Criteria
Mark "Yes" if the following statements are true for you:
Family members or friends who take care of someone with PPA or have lost someone to PPA cannot participate.
You are 18 years or older and spend at least 2 hours a day caring for someone with early-middle stage PPA without getting paid for it.
You need a good internet connection, a computer, and be comfortable using video conferencing and email. You should also be able to communicate in English and not have any major hearing or vision problems.
You are a family member or friend of someone with PPA and provide at least 2 hours of unpaid assistance per day to someone in the early-middle stages of PPA.
You need to have a computer with good internet connection, be able to use video chat and email, and understand and speak English without any major vision or hearing problems that could prevent you from participating.