Study Summary
This trial looks at the safety & effectiveness of IOLs for cataract surgery with mini-monovision.
Treatment Effectiveness
Phase-Based Effectiveness
Study Objectives
1 Primary · 0 Secondary · Reporting Duration: 3 month post-surgery
Binocular distance is target-corrected visual acuity (VA) at near 40cm.
Trial Safety
Awards & Highlights
All patients enrolled in this trial will receive the new treatment.
Trial Design
1 Treatment Group
Mini-Monovision Arm
1 of 1
30 Total Participants · 1 Treatment Group
Primary Treatment: Mini-Monovision Arm · No Placebo Group · N/A
Mini-Monovision Arm
Experimental Group · 1 Intervention: Clareon Vivity and Clareon Vivity Toric IOLs targeted for mini-monovision with dominant eye set at emmetropia and non-dominant eye at -0.50. · Intervention Types: Device
Trial Logistics
Trial Timeline
Reporting: 3 month post-surgery
Who is running the clinical trial?
Debbie S. Kuo, MD
Lead Sponsor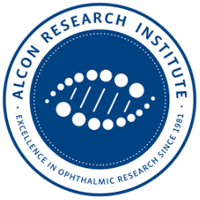 Alcon Research
Industry Sponsor
677 Previous Clinical Trials
119,973 Total Patients Enrolled
13 Trials studying Aphakia
4,128 Patients Enrolled for Aphakia
Eligibility Criteria
Age 18+ · All Participants · 3 Total Inclusion Criteria
Mark "Yes" if the following statements are true for you:
Frequently Asked Questions
What is the overall size of the population participating in this research effort?
"Affirmative. Clinicaltrials.gov contains information to suggest that this study is actively seeking participants after being initially posted on April 6th 2023 and recently updated on the twentieth of April, 2023. 30 individuals must be recruited from 1 location in order to complete the trial's requirements." - Anonymous Online Contributor
Is this research still enrolling participants?
"Reportedly, the clinical trial is looking for volunteers. The original posting of this investigation was on April 6th 2023 with modifications completed just 14 days later." - Anonymous Online Contributor
Please Note: These questions and answers are submitted by anonymous patients, and have not been verified by our internal team.