Study Summary
This trial looks at whether a new telehealth system can help people with PTSD and alcohol problems by providing 'prolonged exposure' talk therapy.
Post Traumatic Stress Disorder

Alcoholism
Study Objectives
2 Primary · 0 Secondary · Reporting Duration: Week 12
Percentage of participants who turn on and off equipment in 5 minutes or less
Mean score of System Usability Scale
Trial Design
1 Treatment Group
5 Total Participants · 1 Treatment Group
Primary Treatment: COPE · No Placebo Group · N/A
COPE Therapy Arm
Experimental Group · 1 Intervention: COPE · Intervention Types: Behavioral
How many patients have taken this drug
Who is running the clinical trial?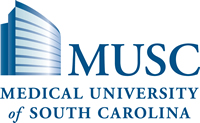 Medical University of South Carolina
Lead Sponsor
850 Previous Clinical Trials
5,389,931 Total Patients Enrolled
42 Trials studying Alcoholism
4,696 Patients Enrolled for Alcoholism
Amber M Jarnecke, PhD
Principal Investigator
Medical University of South Carolina
Eligibility Criteria
Age 18 - 70 · All Participants · 5 Total Inclusion Criteria
Mark "Yes" if the following statements are true for you:
Frequently Asked Questions
Are there any opportunities at present to join this clinical endeavor?
"Per clinicaltrials.gov, the medical trial is currently enrolling participants. The study was initially posted on May 5th 2022 and had its most recent update that same day." - Anonymous Online Contributor
How many individuals have been approved to partake in this research protocol?
"Affirmative. Clinicaltrials.gov listings demonstrate that, since it first went live on May 5th 2022, this medical trial has been actively seeking participants. The research seeks to recruit five individuals from a single site." - Anonymous Online Contributor
Are senior citizens excluded from participating in this trial?
"This medical study only admits people aged 18 to 70 and has set aside 70 trials specifically for minors, as well as 478 studies designed for seniors over the age of 65." - Anonymous Online Contributor
What qualifications must participants possess to join this research project?
"This medical trial is seeking 5 volunteers who meet the criteria of having an alcohol use disorder and falling within the 18-70 age range." - Anonymous Online Contributor
Please Note: These questions and answers are submitted by anonymous patients, and have not been verified by our internal team.