Behavioural Intervention
Intervention for HIV/AIDS
UCSF Center for AIDS Prevention Studies, San Francisco, CA
Targeting 3 different conditions
aDOT-CEI
N/A
Recruiting
Led by Parya Saberi, PharmD
Research Sponsored by University of California, San Francisco
Eligibility Criteria Checklist
Specific guidelines that determine who can or cannot participate in a clinical trial
Must have
Be between 18 and 65 years old
Must not have
Be younger than 18 years old
Be older than 65 years old
Study Summary
This trial aims to improve HIV treatment adherence among 18-29 year olds through automated directly observed therapy with incentives. Feasibility and acceptability are being assessed.
HIV/AIDS

mHealth

Young Adults
Eligibility Criteria
Inclusion Criteria
You will be eligible if you check "Yes" for the criteria below
You have

access to a smartphone

.
Timeline
Screening ~ 3 weeks
3 visits
This trial's timeline: 3 weeks for screening, Varies for treatment, and 3 months for reporting.
Treatment Details
Study Objectives
Outcome measures can provide a clearer picture of what you can expect from a treatment.
Acceptability: App Recommendation
Acceptability: Client Satisfaction
Acceptability: Intervention Components
+5 more
Secondary outcome measures
Monitoring of Behavior: Ease of use
Monitoring of Behavior: Frequency of App Related Issues
+2 more
Awards & Highlights
All patients enrolled in this study will receive some form of active treatment.
Trial Design
Group I: Intervention
Experimental Treatment
1 Intervention
All YLWH who choose to enroll in the study will receive access to AiCure, the mobile health application. The participants will be asked to use the app for 3 months, during which the investigators will assess the feasibility and acceptability of AiCure.
Who is running the clinical trial?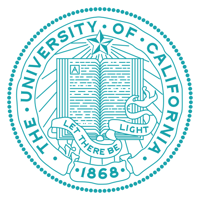 University of California, San Francisco
Lead Sponsor
2,388 Previous Clinical Trials
12,258,361 Total Patients Enrolled
5 Previous Clinical Trials
168 Total Patients Enrolled
178 Previous Clinical Trials
861,047 Total Patients Enrolled

National Institute of Mental Health (NIMH)
NIH
2,668 Previous Clinical Trials
1,985,877 Total Patients Enrolled
Parya Saberi, PharmD
Principal Investigator
UCSF School of Medicine, Division of Prevention Science
1 Previous Clinical Trials
50 Total Patients Enrolled
Media Library


aDOT-CEI (Behavioural Intervention) Clinical Trial Eligibility Overview. Trial Name: NCT05789875 — N/A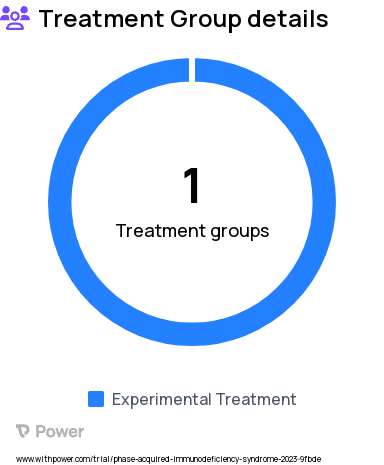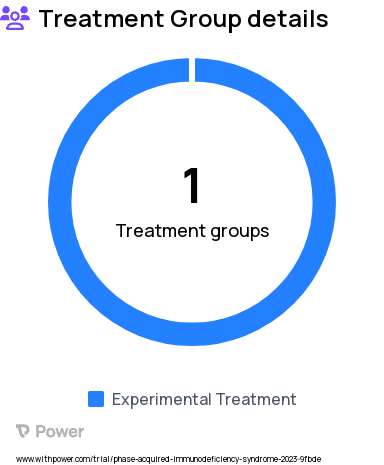 HIV/AIDS Research Study Groups: Intervention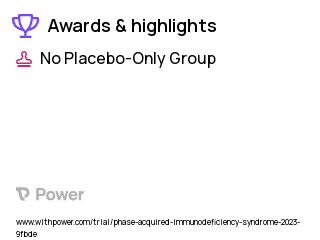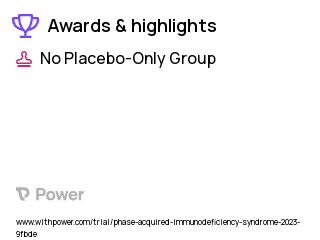 HIV/AIDS Clinical Trial 2023: aDOT-CEI Highlights & Side Effects. Trial Name: NCT05789875 — N/A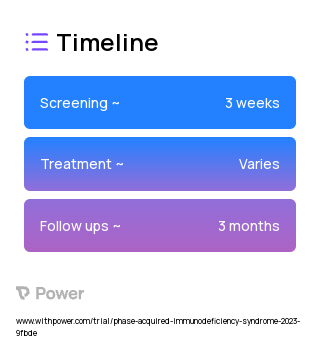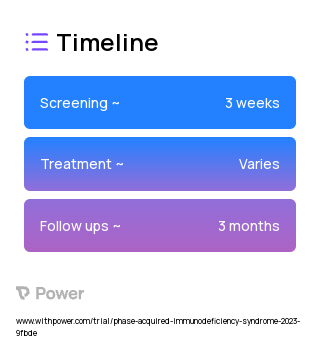 aDOT-CEI (Behavioural Intervention) 2023 Treatment Timeline for Medical Study. Trial Name: NCT05789875 — N/A
Frequently Asked Questions
These questions and answers are submitted by anonymous patients, and have not been verified by our internal team.
Is the eligibility criterion for this experiment inclusive of elderly individuals?
"This medical research is looking for volunteers aged between 18 years and 29 years."
What is the upper limit of participants for this research endeavor?
"Affirmative. Clinicaltrials.gov affirms that this clinical experiment, initially posted on January 31st 2023, is actively enrolling patients. The study requires 30 volunteers to be recruited from a single medical facility."
Are there currently any slots available for participants of this medical trial?
"Clinicaltrials.gov confirms that this investigation is still actively recruiting participants, having first been announced on the 31st of January 2023 and then updated most recently on 16th March 2021."
What is the ultimate objective of this experiment?
"According to the trial sponsor, AiCure, this study's primary aim is to assess mean logins per week over 3 months. In addition, secondary objectives are being measured including self-reported ART adherence from a survey and mobile app data collected by AiCure platform tracking user behaviour (minutes in app) as well as ease of use via 7-point Likert scale responses."
Under what conditions is participation in this research trial open?
"This clinical trial's consideration criteria involves HIV/AIDS and an age range of 18 to 29. The enrollment process is aiming for approximately 30 patients."