Home-based aerobic exercise for Cognitive Aging
Chelsea Stillman, Pittsburgh, PA
Targeting 2 different conditions
Home-based aerobic exercise
Phase < 1
Waitlist Available
Led by Kirk I Erickson, PhD
Research Sponsored by University of Pittsburgh
Eligibility Criteria Checklist
Specific guidelines that determine who can or cannot participate in a clinical trial
Must have
Exposure to at least one form of threat-related adversity (e.g., exposure to violence; physical abuse) occurring prior to age 10 as documented by retrospective self-report
Sedentary lifestyle (<60 minutes of PA/week)
Must not have
Be younger than 18 years old
Be older than 65 years old
Follow Up
baseline to 12 weeks
Study Summary
This trial is testing a 12-week home-based exercise intervention to see if it is feasible and acceptable for Black and African American adults. They also want to see if the intervention improves cognitive and psychological functioning.
Cognitive Aging

Adverse Childhood Experiences
Eligibility Criteria
Inclusion Criteria
You will be eligible if you check "Yes" for the criteria below
You have experienced some form of harmful or scary events before you were 10 years old, like witnessing violence or being physically abused, as reported by your own memories.
You don't participate in physical activities for at least 60 minutes per week.
You have never experienced problems with your balance in the past.
Timeline
Screening ~ 3 weeks
3 visits
Follow Up ~ baseline to 12 weeks
Follow Up ~
baseline to 12 weeks
This trial's timeline: 3 weeks for screening, Varies for treatment, and baseline to 12 weeks for reporting.
Treatment Details
Study Objectives
Outcome measures can provide a clearer picture of what you can expect from a treatment.
Adherence to exercise intervention program: Average duration of sessions
Adherence to exercise intervention program: Average minutes spent in moderate to vigorous exercise
Adherence to exercise intervention program: Number of sessions completed
Secondary outcome measures
Mean change in Dimensional Card Sort performance
Mean change in Flanker performance
Mean change in List Sorting performance
+6 more
Mean change in heart rate
Mean change in physical activity
Mean change in systolic blood pressure
+1 more
Awards & Highlights
All patients enrolled in this study will receive some form of active treatment.
Trial Design
Group I: Home-based aerobic exercise
Experimental Treatment
1 Intervention
Un-supervised exercise will be held 3 times a week for 60 minutes in the participant's home
How many patients have taken this drug
Home-based aerobic exercise
Who is running the clinical trial?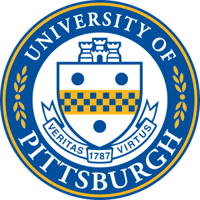 University of Pittsburgh
Lead Sponsor
1,674 Previous Clinical Trials
16,301,954 Total Patients Enrolled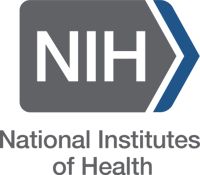 National Institutes of Health (NIH)
NIH
2,611 Previous Clinical Trials
6,804,886 Total Patients Enrolled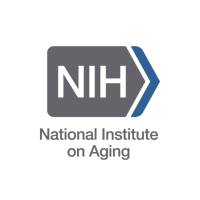 National Institute on Aging (NIA)
NIH
1,554 Previous Clinical Trials
5,220,403 Total Patients Enrolled
6 Trials studying Cognitive Aging
657 Patients Enrolled for Cognitive Aging
Kirk I Erickson, PhD
Principal Investigator
University of Pittsburgh
4 Previous Clinical Trials
1,119 Total Patients Enrolled
Shannon D Donofry, PhD
Principal Investigator
University of Pittsburgh
Chelsea M Stillman, PhD
Principal Investigator
University of Pittsburgh
Frequently Asked Questions
These questions and answers are submitted by anonymous patients, and have not been verified by our internal team.
Does this research endeavor have an age requirement, and if so, is it higher than 25 years?
"The target population for this clinical trial are those aged between 30 and 55 years old."
For whom is this clinical trial most suitable?
"For this research study, 40 participants with cognitive aging must be enrolled. Prospective candidates should meet the prerequisites: between 30 and 55 years old, experienced a traumatic event before age 10 according to self-reported evidence, Black or African American race, access to internet at high speeds, sedentary (less than 60 minutes of physical activity per week), no mobility limitations, not using any assistive walking tools like canes or walkers currently, no balance problems in history, not expecting pregnancy within next 12 months."
Are there still opportunities to join this research trial?
"Affirmative. As indicated on clinicaltrials.gov, this research is presently enrolling participants with an initial post date of January 4th 2022 and most recent update on October 6th 2022. The endeavour seeks to recruit 40 patients from 3 distinct sites."
What is the enrollment size of this research endeavor?
"Affirmative. The information found on clinicaltrials.gov asserts that this experiment is currently enrolling participants, with the first post being made on April 1st 2022 and a recent update occurring on October 6th of the same year. Forty patients need to be recruited from three distinct medical sites."
What aims is this medical experiment attempting to achieve?
"This study is set to evaluate a particular exercise intervention program over the course of 12 weeks. The primary outcome being measured will be average duration of sessions, while secondary outcomes include changes in picture sequence performance, picture vocabulary performance and flanker task performance - all indicative or worse cognitive ability with lower numbers indicating poorer results."