Study Summary
This trial will test how well home telehealth services work when a video component is added for patients with HIV. The goal is to see if this will help them stay in care, which is crucial for managing their illness.
Study Objectives
1 Primary · 4 Secondary · Reporting Duration: 12 months
Adherence retention in care measure
Adherence to ART medications
Completed visits for adherence counseling
Constancy retention in care measure
Montreal Cognitive Assessment (MoCA)
Patient Health Questionnaire depression scale (PHQ-9)
Posttraumatic Disorder Checklist (PCL-5) total
Trial Design
2 Treatment Groups
390 Total Participants · 2 Treatment Groups
Primary Treatment: VVC · No Placebo Group · N/A
VVC
Experimental Group · 1 Intervention: VVC · Intervention Types: Other
Usual Care
NoIntervention Group · 1 Intervention: Usual Care · Intervention Types:
Who is running the clinical trial?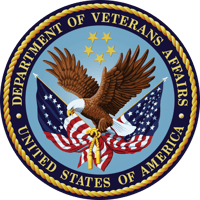 VA Office of Research and Development
Lead Sponsor
1,498 Previous Clinical Trials
2,724,174 Total Patients Enrolled
Thomas P. Giordano, MD MPH
Principal Investigator
Michael E. DeBakey VA Medical Center, Houston, TX
Eligibility Criteria
Age 18+ · All Participants · 4 Total Inclusion Criteria
Mark "Yes" if the following statements are true for you:
Frequently Asked Questions
What is the capacity of participants for this medical experiment?
"Affirmative. Information available on clinicaltrials.gov confirms that the subject trial published on July 1st 2021 and updated most recently on June 14th 2022 is currently in search of 390 patients at a single site." - Anonymous Online Contributor
Is participation in this clinical trial accessible to prospective participants?
"The clinical trial is actively recruiting patients, as evidenced by the data on clinicaltrials.gov. The study was first registered in July 2021 and underwent its latest revision just days ago - June 14th 2022." - Anonymous Online Contributor
Please Note: These questions and answers are submitted by anonymous patients, and have not been verified by our internal team.