Study Summary
This trial will test if providing HIV medicine immediately at an IDEA Syringe Services Program will help people with HIV get and stay in care, including having no detectable HIV in their blood.
Human Immunodeficiency Virus (HIV) Infection

Substance Use

Self-Harm
Treatment Effectiveness
This is further along than 93% of similar trials
Study Objectives
0 Primary · 1 Secondary · Reporting Duration: 12 months
Percentage of participants with HIV viral load suppression
Trial Safety
This is further along than 85% of similar trials
Trial Design
1 Treatment Group
50 Total Participants · 1 Treatment Group
Primary Treatment: HIV care · No Placebo Group · Phase 4
Rapid ART group
Experimental Group · 2 Interventions: HIV care, Biktarvy 50Mg-200Mg-25Mg Tablet · Intervention Types: Other, Drug
Who is running the clinical trial?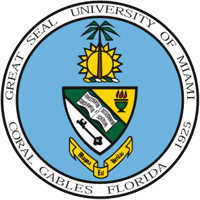 University of Miami
Lead Sponsor
806 Previous Clinical Trials
387,066 Total Patients Enrolled
Hansel Tookes, MD
5.0
1 Reviews
Principal Investigator - University of Miami
This doctor is amazing — they really make sure you stay healthy and care a lot for their patients.
Eligibility Criteria
Age 18+ · All Participants · 6 Total Inclusion Criteria
Mark "Yes" if the following statements are true for you:
Who else is applying?
What state do they live in?
What site did they apply to?
University of Miami

100.0%
What portion of applicants met pre-screening criteria?
How responsive is this trial?
Most responsive sites:
University of Miami: < 24 hours
Frequently Asked Questions
Is this research initiative currently recruiting participants?
"Affirmative. Perusal of the information available on clinicaltrials.gov reveals that this experiment is presently recruiting candidates, beginning from March 4th 2021 and concluding on May 4th 2022. 50 participants are sought after in a single medical centre." - Anonymous Online Contributor
Are there any past studies that have focused on HIV treatment?
"Currently, 98 medical trials for HIV care are ongoing with the majority of Phase 3 studies located in Boylston, MA. Across 1610 sites worldwide these clinical experiments are being conducted." - Anonymous Online Contributor
What medical issues are typically treated with HIV care?
"Anti-retroviral agents are a major component of HIV care, and this type of treatment has been demonstrated to be effective for patients who have yet to receive medication, lack resistance to darunavir, or suffer from HIV-1." - Anonymous Online Contributor
How many participants have voluntarily joined this trial?
"Indeed, information hosted on clinicaltrials.gov indicates that this research trial is actively enrolling participants and was first posted on March 4th 2021. The study aims to recruit 50 patients from a single medical site." - Anonymous Online Contributor
To what extent does providing HIV care pose risks to individuals?
"The safety of HIV care has been verified in Phase 4 trials and thus earned a rating of 3." - Anonymous Online Contributor
Please Note: These questions and answers are submitted by anonymous patients, and have not been verified by our internal team.