Study Summary
This trial will help us understand how endometriosis affects the lining of blood vessels and raises the risk for disease.
Treatment Effectiveness
This is further along than 93% of similar trials
Study Objectives
1 Primary · 0 Secondary · Reporting Duration: before and after intervention (7 days)
Change in skin blood flow
Trial Safety
This is further along than 85% of similar trials
This histogram enumerates side effects from a completed 2014 Phase 3 trial (NCT02084069) in the Treatment ARM group. Side effects include: Postoperative bleeding with 3%.
Trial Design
1 Treatment Group
10 Total Participants · 1 Treatment Group
Primary Treatment: Atorvastatin · No Placebo Group · Phase 4
Atorvastatin
Experimental Group · 1 Intervention: Atorvastatin · Intervention Types: Drug
How many patients have taken this drug
Trial Logistics
Trial Timeline
Reporting: before and after intervention (7 days)
Who is running the clinical trial?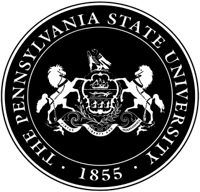 Penn State University
Lead Sponsor
322 Previous Clinical Trials
119,076 Total Patients Enrolled
3 Trials studying Endometriosis
166 Patients Enrolled for Endometriosis
Eligibility Criteria
Age 18 - 45 · Female Participants · 1 Total Inclusion Criteria
Mark "Yes" if the following statements are true for you:
Women aged 18 to 45 years who have been diagnosed with endometriosis by a doctor within the past 5 years and confirmed by laparoscopy.
Who else is applying?
What state do they live in?
What site did they apply to?
The Pennsylvania State University

100.0%
What portion of applicants met pre-screening criteria?
Did not meet criteria

100.0%
Frequently Asked Questions
How many individuals are currently being monitored in this medical experiment?
"Affirmative. According to the details posted on clinicaltrials.gov, this medical trial commenced recruitment on May 1st 2018 and is currently still in progress with an update made as recently as April 8th 2022. The study seeks a total of 10 participants across one specific site location." - Anonymous Online Contributor
Is eligibility for this medical study restricted to individuals over a certain age?
"The age range of those eligible to partake in this trial is between 18 and 45 years." - Anonymous Online Contributor
What criteria must be satisfied to qualify for participation in this clinical trial?
"This research project is seeking 10 female patients aged 18-45 with a prior diagnosis of endometrioma. To be eligible, candidates must have had the condition diagnosed by laparoscopy within the last 5 years and reported to researchers." - Anonymous Online Contributor
Has Atorvastatin obtained government authorization for use?
"The safety of atorvastatin is rated a 3, signifying the trial has reached Phase 4 and the drug has been approved." - Anonymous Online Contributor
Are participants able to join this clinical research project?
"Yes, the information posted on clinicaltrials.gov demonstrates that recruitment is still ongoing for this trial. It was initially announced on May 1st 2018 and most recently updated April 8th 2022. The study intends to enrol 10 participants at a single site." - Anonymous Online Contributor
Please Note: These questions and answers are submitted by anonymous patients, and have not been verified by our internal team.