Androgen
Jatenzo for Low Testosterone
University of Miami, Miami, FL
Jatenzo
Phase 4
Waitlist Available
Led by Ranjith Ramasamy, MD
Research Sponsored by University of Miami
Eligibility Criteria Checklist
Specific guidelines that determine who can or cannot participate in a clinical trial
Must have
Be older than 18 years old
Must not have
Be younger than 18 years old
Follow Up
baseline to 3 months, baseline to 6 months
All Individual Drugs Already Approved
Drug Has Already Been Approved
Study Summary
This trial will compare patient satisfaction with Jatenzo, an oral testosterone medication, to other forms of testosterone therapy.
Timeline
Screening ~ 3 weeks
3 visits
Follow Up ~ baseline to 3 months, baseline to 6 months
Follow Up ~
baseline to 3 months, baseline to 6 months
This trial's timeline: 3 weeks for screening, Varies for treatment, and baseline to 3 months, baseline to 6 months for reporting.
Treatment Details
Study Objectives
Outcome measures can provide a clearer picture of what you can expect from a treatment.
Change in low testosterone symptoms as measured by qADAM questionnaire
Change in patient satisfaction as measured by TSQM-9
Secondary outcome measures
Change in estrogen levels
Change in hematocrit levels
+2 more
Awards & Highlights
All Individual Drugs Already Approved
Therapies where all constituent drugs have already been approved are likely to have better-understood side effect profiles.
Drug Has Already Been Approved
The FDA has already approved this drug, and is just seeking more data.
All patients enrolled in this study will receive some form of active treatment.
The final step before approval, pivotal trials feature drugs that have already shown basic safety & efficacy.
Trial Design
Group I: Jatenzo Arm
Experimental Treatment
1 Intervention
Participants in this group will receive Jatenzo for 26 consecutive weeks.
Who is running the clinical trial?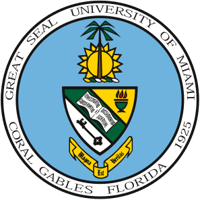 University of Miami
Lead Sponsor
849 Previous Clinical Trials
381,977 Total Patients Enrolled
Clarus Therapeutics
UNKNOWN
2 Previous Clinical Trials
50 Total Patients Enrolled
Ranjith Ramasamy, MD
Principal Investigator - University of Miami
Univ of Miami Hosp & Clinics-Sylvester Comp Cancer Center, University of Miami Hospital
11 Previous Clinical Trials
1,066 Total Patients Enrolled
Media Library


Jatenzo (Androgen) Clinical Trial Eligibility Overview. Trial Name: NCT04983940 — Phase 4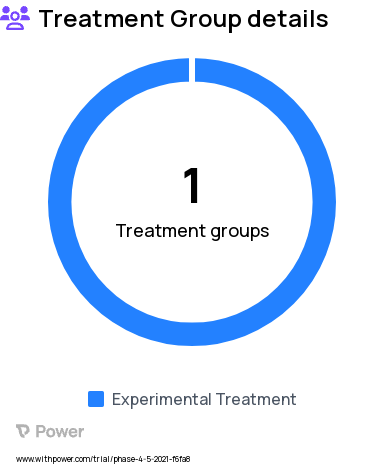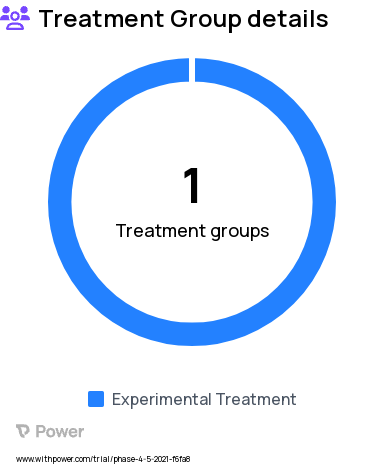 Low Testosterone Research Study Groups: Jatenzo Arm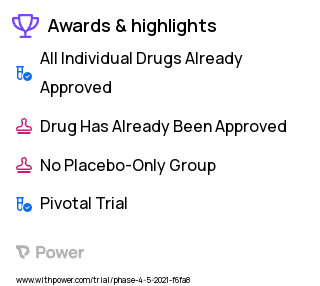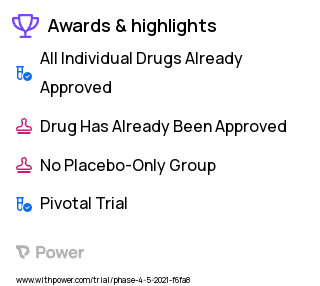 Low Testosterone Clinical Trial 2023: Jatenzo Highlights & Side Effects. Trial Name: NCT04983940 — Phase 4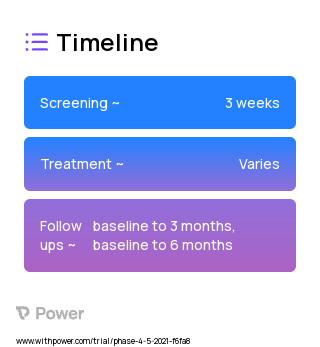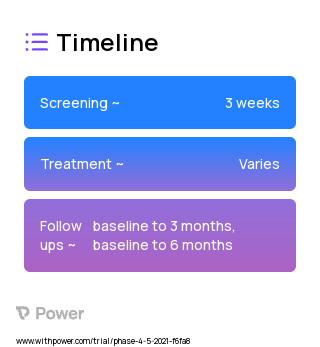 Jatenzo (Androgen) 2023 Treatment Timeline for Medical Study. Trial Name: NCT04983940 — Phase 4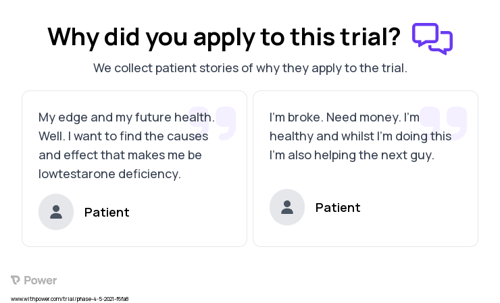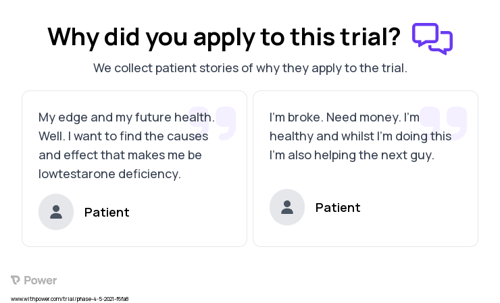 Low Testosterone Patient Testimony for trial: Trial Name: NCT04983940 — Phase 4
Frequently Asked Questions
These questions and answers are submitted by anonymous patients, and have not been verified by our internal team.
Are there still opportunities for enrolment in this clinical investigation?
"This scientific trial is no longer accepting new volunteers. The experiment was first advertised on June 18th 2021 and the latest update occurred November 7th 2022. If you are still looking for a clinical trial, there are presently 6 studies recruiting people with testosterone deficiency and 8 trials welcoming participants who use Jatenzo medication."
What kind of qualifications must participants meet to be eligible for this research?
"This research is enrolling 40 volunteers aged 18 to 65 that display testosterone deficiency. In order for one's application to be valid, they must provide written consent prior to any procedures and comply with the regulations passed by an Institutional Review Board (IRB). Additionally, only males are eligible for this study."
Is the age range for this clinical trial limited to those over 25 years old?
"The age requirements for this trial are clearly outlined in the enrollment criteria: patients must be of legal consent and not exceed 65 years old."
What is the aim of this experiment?
"The primary endpoint of this research, that will be assessed between Baseline and 3 months as well as Baseline and 6 months, is the transformation in patient satisfaction determined by TSQM-9. Secondary endpoints include alteration in Estrogen levels (pg/mL) measured via venous puncture blood draw; change in Prostate Specific Antigen (PSA) levels (ng/dL), also obtained through venipuncture; and transformations in Testosterone concentrations (ng/dL)."
Has the governmental body given Jatenzo its seal of approval?
"As it is a Phase 4 trial, Jatenzo has already been approved and thus was given an appropriate safety score of 3."
Can you elaborate on any prior research regarding Jatenzo?
"Currently, 8 clinical trials are underway for Jatenzo. As of now, none have progressed to Phase 3 yet. Although the primary testing site is located in Boston, Massachusetts, 46 different locations are running studies related to this medication."
What is the size of the sample population currently participating in this trial?
"Currently, this clinical trial is not recruiting participants. This study was first listed on June 18th 2021 and the last update occurred November 7th 2022. For those exploring other medical studies, there are 6 trials looking to recruit people with testosterone deficiency and 8 trials actively enrolling for Jatenzo therapy."
Who else is applying?
What state do they live in?
What site did they apply to?
What portion of applicants met pre-screening criteria?
How many prior treatments have patients received?
Why did patients apply to this trial?
My edge and my future health. Well. I want to find the causes and effect that makes me be lowtestarone deficiency.
I'm broke. Need money. I'm healthy and whilst I'm doing this I'm also helping the next guy.
What questions have other patients asked about this trial?
Is possible in Spanish? How long screening take and is it a paid research?
How responsive is this trial?
Most responsive sites:
University of Miami: < 24 hours