Tubal Occlusive Device
Adiana placement for Tubal Occlusion
Research Sponsored by Reproductive Science Center
Eligibility Criteria Checklist
Specific guidelines that determine who can or cannot participate in a clinical trial
Must have
Have a desire to receive treatment for their HS
Are willing to undergo a hysterosalpingogram (HSG) 3 months after ADIANA placement to confirm proximal tubal occlusion
Must not have
Be younger than 18 years old
Be older than 65 years old
Study Summary
This trial is testing whether a surgery to remove the fallopian tube(s) with hydrosalpinx improves the chance for a live birth in women who have had prior IVF cycles.
Eligibility Criteria
Inclusion Criteria
You will be eligible if you check "Yes" for the criteria below
You want to get treatment for your HS (hidradenitis suppurativa).
You agree to have a special X-ray test called a hysterosalpingogram (HSG) done

3 months after the ADIANA procedure

to make sure the tubes are blocked properly.
Timeline
Screening ~ 3 weeks
3 visits
This trial's timeline: 3 weeks for screening, Varies for treatment, and 1year for reporting.
Treatment Details
Study Objectives
Outcome measures can provide a clearer picture of what you can expect from a treatment.
Evaluate the success rate of proximal tubal occlusion with Adiana inserts in women with hydrosalpinx
Secondary outcome measures
Observe implantation and clinical pregnancy rates post IVF
Awards & Highlights
All patients enrolled in this study will receive some form of active treatment.
Trial Design
Group I: Adiana Device
Experimental Treatment
1 Intervention
All patients will undergo the Adiana Tubal Occlusion procedure. This procedure will be done in an office based setting and last approximately 1 hour.
Who is running the clinical trial?
Reproductive Science Center
Lead Sponsor
1 Previous Clinical Trials
Media Library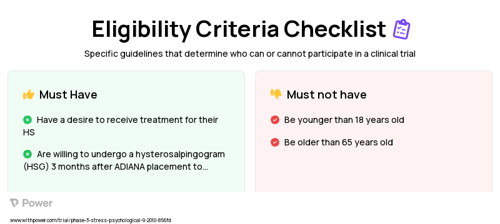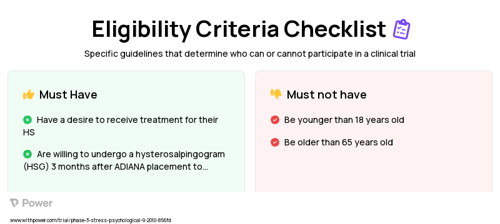 Adiana (Tubal Occlusive Device) Clinical Trial Eligibility Overview. Trial Name: NCT01224080 — Phase 2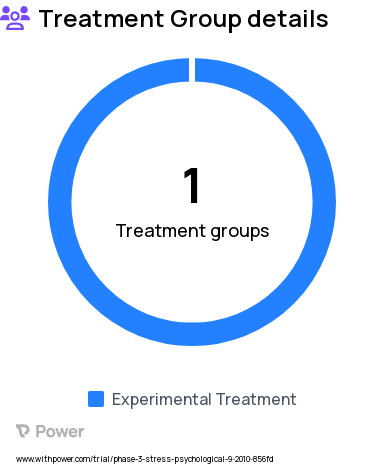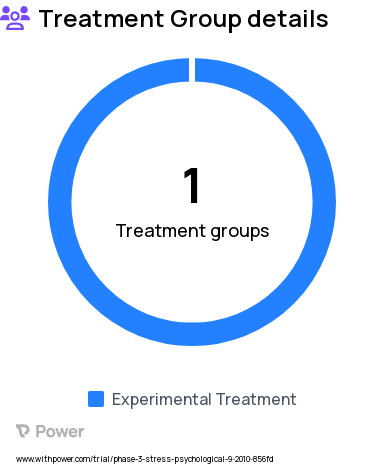 Tubal Occlusion Research Study Groups: Adiana Device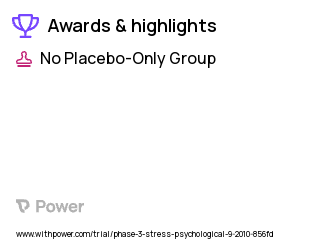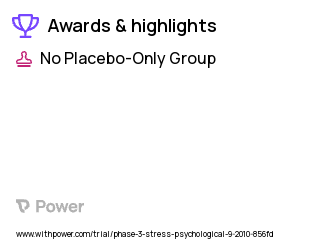 Tubal Occlusion Clinical Trial 2023: Adiana Highlights & Side Effects. Trial Name: NCT01224080 — Phase 2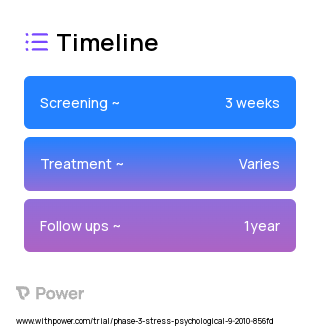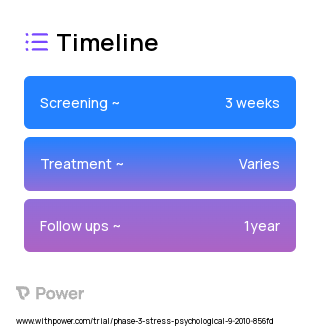 Adiana (Tubal Occlusive Device) 2023 Treatment Timeline for Medical Study. Trial Name: NCT01224080 — Phase 2
Frequently Asked Questions
These questions and answers are submitted by anonymous patients, and have not been verified by our internal team.
Does the FDA support the use of Adiana for contraception?
"While there is some data supporting Adiana's safety, as this is only a Phase 2 trial, Power rates it a 2."
Are there any limitations on who can participate in this research?
"The prerequisites for this study are that applicants must experience stress, have psychological difficulties, and be between 21 and 43 years old. So far, the study has admitted 10 people."
Does this research require all participants to be middle-aged?
"According to the age requirements for this trial, patients must be between 21 and 43 years old in order to qualify."
Are new enrollees still being taken for this research project?
"This study, which was originally posted on October 1st 2010, is not looking for any more participants at the moment. Although this particular trial is no longer active, there are 111 other studies that are currently enrolling patients."
Who else is applying?
What state do they live in?
What site did they apply to?
Reproductive Science Center
What portion of applicants met pre-screening criteria?