Study Summary
This trial is testing if a medication can help improve the success rate of surgery for people with a certain eye condition.
Proliferative Vitreoretinopathy

Retinal Detachment With Multiple Breaks, Unspecified Eye
Treatment Effectiveness
Phase-Based Effectiveness
Similar Trials
Study Objectives
1 Primary · 5 Secondary · Reporting Duration: 4 months
Change from baseline in visual acuity (Snellen) wearing habitual correction.
Number of participants with treatment-related adverse events as assessed on ophthalmic examination at all time points
OCT-measured central subfield thickness
Single surgery anatomic success (retinal re-attachment) rate
The number of participants with an epiretinal membrane as assessed on ocular examination or optical coherence tomography imaging
The number of participants with evidence of grade C proliferative vitreoretinopathy (PVR) on retinal examination. Presence of grade C PVR or worse
Trial Safety
This is further along than 68% of similar trials
Similar Trials
Awards & Highlights
All Individual Drugs Already Approved
Therapies where all constituent drugs have already been approved are likely to have better-understood side effect profiles.
Trial Design
2 Treatment Groups
Intervention (serial IAI)
1 of 2
150 Total Participants · 2 Treatment Groups
Primary Treatment: Intravitreal aflibercept injection · Has Placebo Group · Phase 2
Intervention (serial IAI)
Experimental Group · 1 Intervention: Intravitreal aflibercept injection · Intervention Types: Drug
Control
ShamComparator Group · 1 Intervention: Sham control · Intervention Types: Other
How many patients have taken this drug
Who is running the clinical trial?
Southeastern Retina Associates
UNKNOWN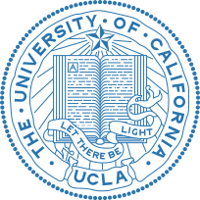 University of California, Los Angeles
OTHER
1,442 Previous Clinical Trials
10,081,871 Total Patients Enrolled
Eye Associates of New Mexico
UNKNOWN
M. Ali Khan, MD
Lead Sponsor
Mohammed A Khan, M
Principal Investigator
Wills Eye Hospital
Eligibility Criteria
Age 18+ · All Participants · 0 Total Inclusion Criteria
Mark "Yes" if the following statements are true for you:
Frequently Asked Questions
To what extent is the participant enrollment for this trial?
"Affirmative. Records hosted on clinicaltrials.gov supply evidence that this research project, first posted on October 15th 2020, is currently seeking participants. Approximately 150 people will be enrolled from a single trial site." - Anonymous Online Contributor
What conditions typically respond to Intravitreal aflibercept injection?
Is it possible to still join this research endeavor?
"According to the data on clinicaltrials.gov, this medical research is actively searching for participants. The trial was published in October 2020 and amended in May 2022." - Anonymous Online Contributor
To what extent can intravitreal aflibercept injection pose a risk for patients?
"Our assessment of intravitreal aflibercept injection's safety is rated 2, indicating that while clinical evidence exists to back its security there are no studies attesting to its efficacy." - Anonymous Online Contributor
Please Note: These questions and answers are submitted by anonymous patients, and have not been verified by our internal team.