Study Summary
This trial is researching if a combination of ADT and darolutamide can help men with prostate cancer at high risk of biochemical recurrence (BCR) live longer without their cancer getting worse.
Biochemically Recurrent Prostate Cancer
Treatment Effectiveness
Phase-Based Effectiveness
This is further along than 85% of similar trials
Study Objectives
1 Primary · 10 Secondary · Reporting Duration: After randomization to after last treatment, approximately 46 months
Radiological progression-free survival (rPFS) by Prostate-specific membrane antigen (PSMA) positron emission tomography/computed tomography (PET/CT) assessed by Blinded independent central review (BICR)
Time to deterioration in the Functional Assessment of Cancer Therapy-Prostate (FACT-P) total score
Metastasis-free survival (MFS) by Conventional imaging (CI) assessed by BICR
Prostate-specific antigen (PSA) undetectable rates (<0.2 ng/mL)
Time to Castration-resistant prostate cancer (CRPC) assessed by investigator
Time to first Symptomatic skeletal event (SSE)
Time to initiation of first subsequent systemic antineoplastic therapy
Time to loco-regional progression by PSMA PET/CT
Number of participants who discontinue study treatment due to a TEAE
Number of participants with Treatment-emergent adverse events (TEAEs) and Treatment-emergent serious adverse events (TESAEs) categorized by severity
Trial Safety
This is further along than 85% of similar trials
Awards & Highlights
The final step before approval, pivotal trials feature drugs that have already shown basic safety & efficacy.
Trial Design
2 Treatment Groups
750 Total Participants · 2 Treatment Groups
Primary Treatment: Darolutamide+ADT · Has Placebo Group · Phase 3
Darolutamide+ADT
Experimental Group · 2 Interventions: Darolutamide (BAY1841788, Nubeqa), ADT · Intervention Types: Drug, Other
Placebo+ADT
PlaceboComparator Group · 2 Interventions: Placebo matching darolutamide, ADT · Intervention Types: Other, Other
Trial Logistics
Trial Timeline
Reporting: after randomization to after last treatment, approximately 46 months
Who is running the clinical trial?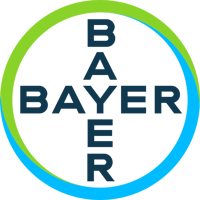 Bayer
Lead Sponsor
2,173 Previous Clinical Trials
24,086,825 Total Patients Enrolled
37 Trials studying Prostate Cancer
25,436 Patients Enrolled for Prostate Cancer
Eligibility Criteria
Age 18+ · Male Participants · 0 Total Inclusion Criteria
Mark "Yes" if the following statements are true for you:
Frequently Asked Questions
Are there opportunities to participate in this medical experiment?
"It appears that this clinical trial has already filled its quota of patients, as the listing was last updated on March 21st 2023. Nonetheless, there are 1239 other trials currently recruiting participants at this time." - Anonymous Online Contributor
Has the Darolutamide+ADT drug combination been given clearance by the FDA?
"The safety of Darolutamide+ADT was rated a 3 due to the existence of evidence-backed efficacy and multiple rounds of research proving its safety." - Anonymous Online Contributor
In what areas of the country is this clinical trial accessible?
"This trial is currently being administered at 184 different medical facilities. These include Tucson, Duarte and Los Angeles, among other urban centres. Potential participants should consider choosing the clinic that's closest to them in order to limit their time spent commuting." - Anonymous Online Contributor
Please Note: These questions and answers are submitted by anonymous patients, and have not been verified by our internal team.