Study Summary
This trial will explore giving standard dose chemotherapy and radiation therapy to sites of disease including all lymph nodes involved with HPV-positive oropharyngeal cancer, but administering lower doses of radiation therapy to the lymph nodes that are not known to be involved with cancer.
Human Papillomavirus Positive Oropharyngeal Squamous Cell Carcinoma

Head and Neck Cancers

Throat Cancer

Oropharyngeal Cancers
Treatment Effectiveness
Phase-Based Effectiveness
Similar Trials
Study Objectives
1 Primary · 6 Secondary · Reporting Duration: At 1 and 2 years post treatment
Patient Reported Outcomes
Rate of PEG tube placement
Progression-free survival
Trial Safety
This is further along than 68% of similar trials
Similar Trials
Awards & Highlights
All patients enrolled in this trial will receive the new treatment.
All Individual Drugs Already Approved
Therapies where all constituent drugs have already been approved are likely to have better-understood side effect profiles.
Trial Design
0 Treatment Group
28 Total Participants · 0 Treatment Group
Primary Treatment: Treatment · No Placebo Group · Phase 2
Trial Logistics
Trial Timeline
Reporting: at 1 and 2 years post treatment
Who is running the clinical trial?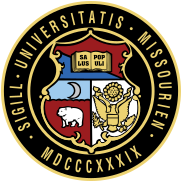 University of Missouri-Columbia
Lead Sponsor
336 Previous Clinical Trials
601,213 Total Patients Enrolled
Gregory Biedermann, MD
Principal Investigator - University of Missouri - Ellis Fischel Cancer Center
Boone Hospital Center, Capital Region Medical Center, Lake Regional Health System
St Louis University School Of Medicine (Medical School)
Boston Medical Center (Residency)
Eligibility Criteria
Age 18+ · All Participants · 0 Total Inclusion Criteria
Mark "Yes" if the following statements are true for you:
Frequently Asked Questions
Has this treatment been officially validated by the FDA?
"As this is a Phase 2 clinical trial, an assessment of the safety profile gave rise to a score of 2 due to limited evidence supporting efficacy." - Anonymous Online Contributor
What are the typical indications for this particular therapy?
"Advanced ovarian cancer is frequently treated with this therapeutic intervention, however it can also be employed to treat other maladies such as advanced testicular cancer that have been nonresponsive to conventional treatments and advance directives." - Anonymous Online Contributor
How many participants are currently enrolled in this research study?
"Affirmative. Clinicaltrials.gov has revealed that the trial, which first appeared on 28th September 2020, is presently recruiting participants. Altogether, 28 people need to be enlisted at a single site." - Anonymous Online Contributor
Is this medical experiment currently accepting participants?
"The trial, which was opened on September 28th 2020 and last updated October 31st 2022, is currently seeking participants. Clinicaltrials.gov offers this information for potential candidates to review." - Anonymous Online Contributor
Are there any precedents of this treatment being tested in a medical research setting?
"At present, 689 medical trials are actively researching this treatment with 274 of these studies in Phase 3. Shanghai is one hub for research on the subject but there are over four thousand other sites worldwide conducting relevant experiments." - Anonymous Online Contributor
Please Note: These questions and answers are submitted by anonymous patients, and have not been verified by our internal team.