MDM2 Inhibitor
RAIN-32 for Bile Duct Cancer
Stanford University Medical Center, Palo Alto, CA
Targeting 18 different conditions
RAIN-32
Phase 2
Waitlist Available
Research Sponsored by Rain Oncology Inc
Eligibility Criteria Checklist
Specific guidelines that determine who can or cannot participate in a clinical trial
Must have
Be older than 18 years old
Must not have
Be younger than 18 years old
Study Summary
This trial is testing a new drug to see if it is safe and effective in patients with solid tumors that have not responded to other treatments.
Bile Duct Cancer

Adrenocortical Cancer

Solid Tumors

Head and Neck Cancers

Lung Adenocarcinoma

Sarcoma

Bladder Cancer

Stomach Cancer

Breast Cancer

Ovarian Cancer

Cervical Cancer

Non-Small Cell Lung Cancer

Melanoma

Pancreatic Cancer

Gene Amplification

Testicular Cancer

Biliary Tract Cancer
Timeline
Screening ~ 3 weeks
3 visits
This trial's timeline: 3 weeks for screening, Varies for treatment, and 3 years for reporting.
Treatment Details
Study Objectives
Outcome measures can provide a clearer picture of what you can expect from a treatment.
Overall Response Rate (ORR) of treatment with milademetan, as defined as the percentage of patients who have achieved confirmed complete response (CR) or Partial Response (PR) according to RECIST v1.1 criteria
Secondary outcome measures
Disease Control Rate (DCR)
Duration of Response (DOR)
Growth Modulation Index (GMI)
+2 more
Awards & Highlights
All patients enrolled in this study will receive some form of active treatment.
Trial Design
Group I: Milademetan (RAIN-32)
Experimental Treatment
1 Intervention
260 mg once dailly orally on Days 1 to 3 and Days 15 to 17 of each 28-day cycle
Who is running the clinical trial?
Rain Oncology Inc
Lead Sponsor
7 Previous Clinical Trials
311 Total Patients Enrolled
Rain Therapeutics Inc.
Lead Sponsor
4 Previous Clinical Trials
227 Total Patients Enrolled
Media Library


Milademetan (MDM2 Inhibitor) Clinical Trial Eligibility Overview. Trial Name: NCT05012397 — Phase 2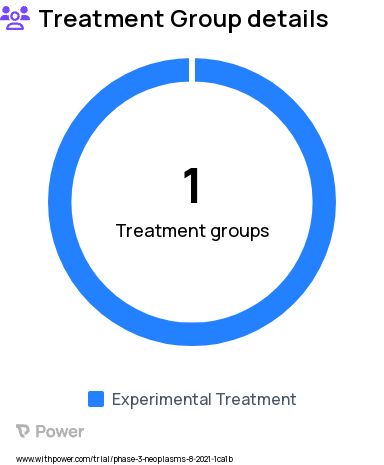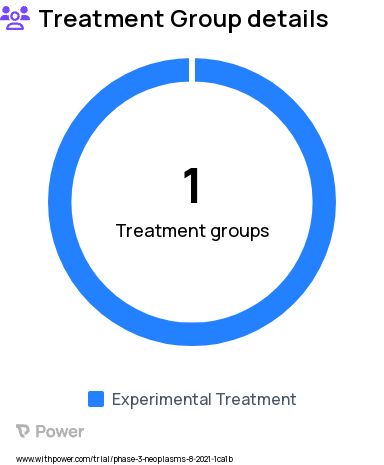 Bile Duct Cancer Research Study Groups: Milademetan (RAIN-32)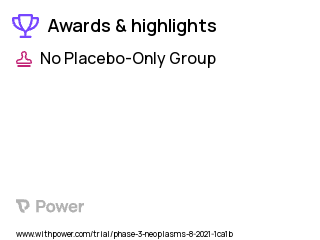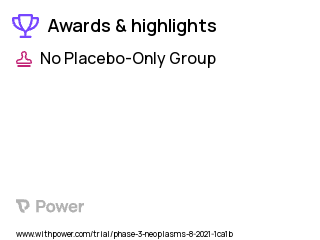 Bile Duct Cancer Clinical Trial 2023: Milademetan Highlights & Side Effects. Trial Name: NCT05012397 — Phase 2
Milademetan (MDM2 Inhibitor) 2023 Treatment Timeline for Medical Study. Trial Name: NCT05012397 — Phase 2
Bile Duct Cancer Patient Testimony for trial: Trial Name: NCT05012397 — Phase 2
Frequently Asked Questions
These questions and answers are submitted by anonymous patients, and have not been verified by our internal team.
Has the federal regulatory agency cleared RAIN-32 for public use?
"Our team at Power assigned RAIN-32 a score of 2 for safety on our scale, as the Phase 2 trial offers some assurance in its safety but does not yet have any data to back efficacy."
How many US hospitals are carrying out this research protocol?
"This study is now looking for participants at 10 distinct medical sites, which are located in Saint Louis, Houston and Boston plus 7 other cities. To reduce the amount of travel you need to undertake if accepted into this trial, it would be prudent to opt for a site located close to you."
Is this a pioneering endeavor in clinical trials?
"The first research on RAIN-32 was conducted in 2021 and sponsored by Rain Therapeutics Inc. After the completion of this initial study, which included 160 participants, it successfully gained Phase 3 drug approval. At present there are two ongoing trials for RAIN-32 being held across 32 cities and 15 countries worldwide."
Can you provide any information on prior experiments related to RAIN-32?
"In 2021, the first RAIN-32 experiment was conducted at Leon Berard Center. Across 4 different trials to date, two of which are still in progress with a focus on Saint Louis, Missouri."
How many participants are enrolled in the research currently?
"Affirmative. Clinicaltrials.gov reveals that this clinical trial, which was originally published on November 1st 2021, is actively searching for volunteers. 65 participants are needed from 10 medical sites to complete the research objectives of this project."
Are there any opportunities currently available to participate in this investigation?
"Affirmative. Referring to the information hosted on clinicaltrials.gov, it is evident that this medical experiment commenced recruiting subjects from November 1st 2021 and was recently updated in November 9th 2022 with a requirement for 65 participants across 10 sites."
Who else is applying?
What state do they live in?
What portion of applicants met pre-screening criteria?
How many prior treatments have patients received?
Why did patients apply to this trial?
I have been treated with gem/cis, and imfinzi and Zometa , and after only on imfinzi, Cancer has progressed. Looking for alternative treatment for cholangiocarcinoma tumor.
What questions have other patients asked about this trial?
What is involved in screening and how long does it take? When would I know something? What are qualifications? Does it involve mutations?