Study Summary
This trial will test if daratumumab is safe and effective in treating lupus nephritis.
Study Objectives
2 Primary · 5 Secondary · Reporting Duration: 12 months after first infusion of Daratumumab
Efficacy of daratumumab in inducing complete(CR) or partial(PR)
Safety of daratumumab in patients with active class III/IV LN.
Improvement from proteinuria
Trial Safety
This is further along than 68% of similar trials
Similar Trials
Side Effects for
KdD - Carfilzomib, Dexamethasone and Daratumumab
29%
Upper respiratory tract infection
9%
Respiratory tract infection
7%
Infusion related reaction
6%
Peripheral sensory neuropathy
5%
Urinary tract infection
2%
Lower respiratory tract infection
1%
Blood creatinine increased
1%
Thrombotic thrombocytopenic purpura
1%
Upper gastrointestinal haemorrhage
1%
Hepatic function abnormal
1%
Device related infection
1%
Respiratory syncytial virus infection
1%
Posterior reversible encephalopathy syndrome
1%
Interstitial lung disease
1%
Acute myocardial infarction
1%
Cerebrovascular accident
This histogram enumerates side effects from a completed 2022 Phase 3 trial (NCT03158688) in the KdD - Carfilzomib, Dexamethasone and Daratumumab ARM group. Side effects include: Thrombocytopenia with 37%, Anaemia with 33%, Diarrhoea with 31%, Hypertension with 30%, Upper respiratory tract infection with 29%.
Trial Design
1 Treatment Group
12 Total Participants · 1 Treatment Group
Primary Treatment: Daratumumab · No Placebo Group · Phase 2
Daratumumab
Experimental Group · 1 Intervention: Daratumumab · Intervention Types: Drug
How many patients have taken this drug
Trial Logistics
Trial Timeline
Reporting: 12 months after first infusion of daratumumab
Who is running the clinical trial?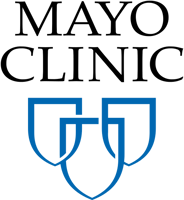 Mayo Clinic
Lead Sponsor
2,952 Previous Clinical Trials
3,447,773 Total Patients Enrolled
Fernando C Fervenza
Principal Investigator
Mayo Clinic
Eligibility Criteria
Age 18+ · All Participants · 6 Total Inclusion Criteria
Mark "Yes" if the following statements are true for you:
Who else is applying?
What site did they apply to?
Mayo Clinic in Rochester

100.0%
What portion of applicants met pre-screening criteria?
Frequently Asked Questions
What medical applications does Daratumumab generally have?
"Daratumumab is regularly utilized as a biological response modifier to mediate various medical ailments, such as refractory multiple myeloma and post-cell transplant relapses." - Anonymous Online Contributor
Has Daratumumab obtained governmental endorsement from the Food and Drug Administration?
"The safety of Daratumumab was rated a 2 since this is only in Phase 2, and hence the data collected thus far has not established efficacy but does suggest general safety." - Anonymous Online Contributor
What are the projected consequences this research will produce?
"The primary outcome of this medical trial evaluated over a 12-month period following the initial infusion of Daratumumab will be assessed for efficacy in terms of complete (CR) or partial response (PR). Secondary outcomes include changes to ds-DNA, hematuria and proteinuria. Specifically, researchers are monitoring improvement from baseline values as measured by international units per milliliter (IU/mL), urinalysis and milligrams per 24 hours respectively." - Anonymous Online Contributor
Are any new participants being enrolled for the research at this juncture?
"Yes, the information available on clinicaltrials.gov confirms that this research is currently seeking participants. It was initially advertised on April 20th 2021 and it has been recently updated as of August 26th 2022. The investigators are attempting to recruit 12 people from a single site." - Anonymous Online Contributor
To what extent have prior trials been conducted with Daratumumab?
"Presently, there are 140 clinical trials for Daratumumab with 26 in the final stage of testing. Most of them can be found in Harrison, New York; however numerous other cities have running studies on this medication as well." - Anonymous Online Contributor
How many participants are taking part in this clinical experiment?
"Affirmative. Evidence on clinicaltrials.gov implies that the trial is currently seeking participants, which was initially posted on April 20th 2021 and updated as recently as August 26th 2022. The study requires 12 people across a single research centre to complete it." - Anonymous Online Contributor
Please Note: These questions and answers are submitted by anonymous patients, and have not been verified by our internal team.