Study Summary
This trial is testing whether a drug called D-cycloserine can help people with chronic lower back pain.
Treatment Effectiveness
Phase-Based Effectiveness
Similar Trials
Study Objectives
2 Primary · 14 Secondary · Reporting Duration: 12 week
Beck Depression Inventory (BDI)
12-Item Short Form Survey (SF-12)
Change in Numeric Rating Scale (NRS) pain score
Change in Numeric Rating Scale (NRS) pain score 0-10; higher worse
McGill Pain Questionnaire (MPQ)
Multidimensional Assessment of Interoceptive Awareness (MAIA)
Oswestry Disability Index (ODI)
Pain Catastrophizing Scale (PCS)
PainDETECT Questionnaire (PDQ)
Patient Global Assessment
Patient Global Impression of Change
Positive and Negative Affect Schedule (PANAS)
painDETECT Questionnaire (PDQ)
Trial Safety
This is further along than 68% of similar trials
Similar Trials
Side Effects for
Ketamine and DCS Treatment
This histogram enumerates side effects from a completed 2016 Phase 4 trial (NCT01833897) in the Ketamine and DCS Treatment ARM group. Side effects include: sedation with 38%, headache with 25%, phosphenes with 13%, hypomania with 13%.
Awards & Highlights
Approved for 5 Other Conditions
This treatment demonstrated efficacy for 5 other conditions.
All Individual Drugs Already Approved
Therapies where all constituent drugs have already been approved are likely to have better-understood side effect profiles.
Trial Design
2 Treatment Groups
244 Total Participants · 2 Treatment Groups
Primary Treatment: D-cycloserine · Has Placebo Group · Phase 2
D-cycloserine
Experimental Group · 1 Intervention: D-cycloserine · Intervention Types: Drug
Placebo
PlaceboComparator Group · 1 Intervention: Placebo · Intervention Types: Drug
How many patients have taken this drug
Who is running the clinical trial?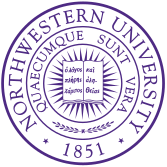 Northwestern University
Lead Sponsor
1,504 Previous Clinical Trials
866,471 Total Patients Enrolled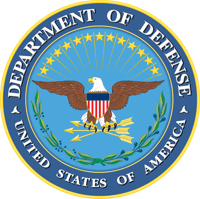 United States Department of Defense
FED
801 Previous Clinical Trials
214,750 Total Patients Enrolled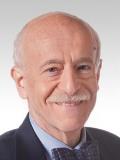 Thomas J. Schnitzer, MD, PhD
Principal Investigator - Northwestern University
Eligibility Criteria
Age 18+ · All Participants · 8 Total Inclusion Criteria
Mark "Yes" if the following statements are true for you:
You have experienced low back pain for at least 6 months, with or without symptoms of radiculopathy (nerve pain).
You should generally be healthy and not have any major health issues.
You are not allowed to take any pain-relieving medications, including those that can be bought without a prescription.
You should not take non-steroidal anti-inflammatory drugs (NSAIDs), including over-the-counter (OTC) medications.
I'm sorry, but this is not a complete criterion. Could you please provide more information about what you are referring to?
This screening criteria is incomplete and requires more information to accurately summarize. Please provide additional details.
You are currently taking medication to relax your muscles.
You are taking gabapentin, pregabalin or other similar medications.
Frequently Asked Questions
How many people fit the criteria to participate in this clinical trial?
"That is correct. The listing on clinicaltrials.gov does show that the trial administrators are still looking for patients to enroll. This particular trial was posted on March 30th, 2018 and updated January 6th, 2022. They are hoping to have 244 people participate at one location." - Anonymous Online Contributor
Will D-cycloserine have any negative consequences for test subjects?
"D-cycloserine has received a safety score of 2. This is because, although there is evidence that it is safe, there have been no clinical trials demonstrating its efficacy." - Anonymous Online Contributor
How does D-cycloserine usually help patients?
"D-cycloserine is often used to treat patients that have failed to respond to conventional therapies. It can also be an effective way of treating other conditions such as tuberculosis, extrapulmonary tuberculosis, and pulmonary tuberculosis." - Anonymous Online Contributor
What other scientific papers feature D-cycloserine?
"Currently, there are 9 D-cycloserine studies underway. 2 of those trials have progressed to Phase 3 clinical testing. The great majority of these tests are taking place in Baltimore, MD; however, 23 sites across the country are running similar investigations." - Anonymous Online Contributor
Are there any available vacancies for people who want to participate in this experiment?
"That is correct, the clinicaltrials.gov website has information indicating that this study is still looking for participants. The trial was originally posted on March 30th, 2018 and updated January 6th, 2022. They are currently seeking 244 patients from 1 site." - Anonymous Online Contributor
Please Note: These questions and answers are submitted by anonymous patients, and have not been verified by our internal team.