Your session is about to expire
We'll log you out in 60 seconds unless you choose to continue
← Back to Search
Enzyme Inhibitor
LB1148 for Gastrointestinal Disorders
(INTEGRITY Trial)
Research Sponsored by Palisade Bio
Eligibility Criteria Checklist
Specific guidelines that determine who can or cannot participate in a clinical trial
Must have
Be older than 18 years old
Must not have
Be younger than 18 years old
Follow Up
from surgical procedure up to 14 days in hospital
INTEGRITY Trial Summary
This trial will test a new drug to see if it is safe and effective in people who are having surgery to remove part of their bowel.
Intestinal Obstruction

Gastrointestinal Disorder
INTEGRITY Trial Timeline
Screening ~ 3 weeks
3 visits
Follow Up ~ from surgical procedure up to 14 days in hospital
Follow Up ~
from surgical procedure up to 14 days in hospital
This trial's timeline: 3 weeks for screening, Varies for treatment, and from surgical procedure up to 14 days in hospital for reporting.
Treatment Details
Study Objectives
Outcome measures can provide a clearer picture of what you can expect from a treatment.
Time to return of gastrointestinal function
Secondary outcome measures
Time discharge order written
Time subject is ready for discharge
+1 more
Awards & Highlights
The final step before approval, pivotal trials feature drugs that have already shown basic safety & efficacy.
INTEGRITY Trial Design
Group I: LB1148
Experimental Treatment
1 Intervention
Group II: Placebo
Placebo Group
1 Intervention
How many patients have taken this drug
Who is running the clinical trial?
1 Previous Clinical Trials
200 Total Patients Enrolled
Media Library


Eligibility Criteria:
This trial includes the following eligibility criteria:
You have a history of seizures.

You are unable to swallow pills or eat solid food.

You have a history of a condition called radiation enteritis, which is a complication from previous radiation treatment.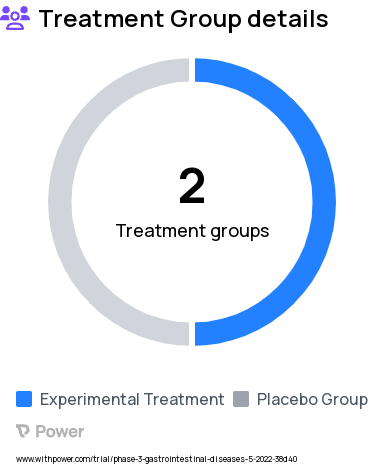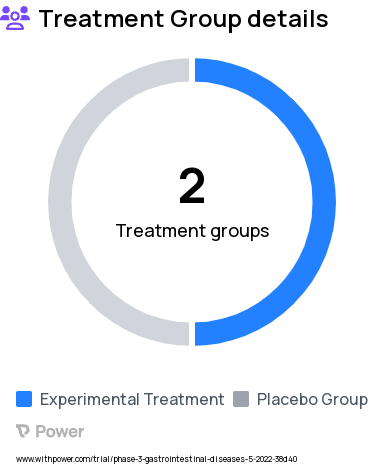 Research Study Groups:
This trial has the following groups:
Group 1: Placebo
Group 2: LB1148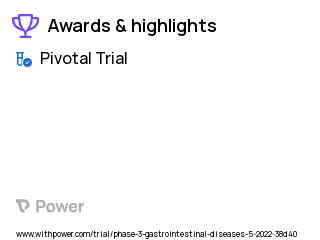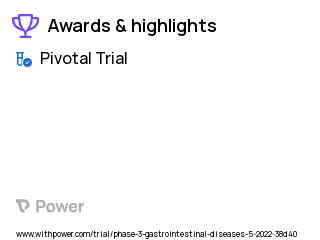 Awards:
This trial has 1 awards, including:
Pivotal Trial - The final step before approval, pivotal trials feature drugs that have already shown basic safety & efficacy.
Timeline:
This trial has the following timeline:
Screening: It may take up to 3 Weeks to process to see if you qualify in this trial.
Treatment: The duration you will receive the treatment varies.
Follow Ups: You may be asked to continue sharing information regarding the trial for 6 Months after you stop receiving the treatment.
Frequently Asked Questions
These questions and answers are submitted by anonymous patients, and have not been verified by our internal team.
Is it legal to market and sell LB1148 in the United States?
"We believe that LB1148 is safe to use (3 out of 3 on our scale) because it has gone through Phase 3 trials. This means that not only is there some evidence that it is effective, but also that it has been tested multiple times for safety."
Are there any vacancies for clinical trial participants?
"That is right, the clinicaltrials.gov website has the most recent information on this trial's status. According to the site, this study was first posted on 6/28/2022 and is still recruiting participants. There are 23 different hospitals or clinics where patients can enroll, and the goal is to have 600 people total in the trial."
Is this clinical trial taking place only in the United States or are there other countries involved as well?
"23 medical facilities across the country are recruiting patients for this study. Site 354 in La Jolla, Site 318 in Chapel Hill, and Site 353 in Providence are a few of the participating locations."
If a patient is 55 or older, are they still able to participate in this research?
"This trial, which has 160 other similar studies for patients over 65 and 50 for those under 18, is looking for patients aged 18 to 80."
Could you please inform me as to how many individuals are enrolled in this clinical trial?
"Yes, according to the latest information on clinicaltrials.gov, this study is looking for 600 subjects at 23 research sites. The listing was first put up on 6/28/2022 and has since been updated on 10/20/2022."
Share this study with friends