Study Summary
This trial will compare the effectiveness of two different treatments for a type of neck fracture. One treatment is a hormone analog + immobilization in a hard collar, and the other is just immobilization in a hard collar.
Study Objectives
1 Primary · 7 Secondary · Reporting Duration: 3 months from injury
Fracture characteristics: Angulation
Fracture characteristics: Displacement
Visual Analog Scale (VAS) of neck pain
Trial Safety
This is further along than 68% of similar trials
Awards & Highlights
All patients enrolled in this trial will receive the new treatment.
All Individual Drugs Already Approved
Therapies where all constituent drugs have already been approved are likely to have better-understood side effect profiles.
Approved for 5 Other Conditions
This treatment demonstrated efficacy for 5 other conditions.
Trial Design
2 Treatment Groups
Historical control group
1 of 2
20 Total Participants · 2 Treatment Groups
Primary Treatment: Abaloparatide · No Placebo Group · Phase 2
Treatment group
Experimental Group · 2 Interventions: Abaloparatide, Hard collar immobilization · Intervention Types: Drug, Device
Historical control group
ActiveComparator Group · 1 Intervention: Hard collar immobilization · Intervention Types: Device
How many patients have taken this drug
Trial Logistics
Trial Timeline
Reporting: 3 months from injury
Who is running the clinical trial?
David Lunardini
Lead Sponsor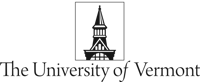 University of Vermont
OTHER
258 Previous Clinical Trials
3,741,742 Total Patients Enrolled
David Lunardini, MD
Principal Investigator
University of Vermont
1 Previous Clinical Trials
61 Total Patients Enrolled
Eligibility Criteria
Age 18+ · All Participants · 3 Total Inclusion Criteria
Mark "Yes" if the following statements are true for you:
If you have a broken bone in your spine, it can be treated without surgery according to a specialized spine doctor. (This criterion only applies to those receiving treatment, not the control group.)
You have had a bone fracture in the last 10 years if you are part of the historical control group.
You had a bone fracture within the past three weeks before agreeing to participate in the study. This only applies if you are receiving treatment in the study.
Frequently Asked Questions
Are there other examples in which Abaloparatide has been studied?
"As of now, there are 7 ongoing clinical trials for Abaloparatide with none of them in the third phase. Although a few of the investigations are situated in New York, there are a total of 11 research centres conducting studies for Abaloparatide." - Anonymous Online Contributor
Are we currently able to enroll new patients for this trial?
"The trial is actively recruiting patients, as seen on clinicaltrials.gov. This trial was originally posted on 5/18/2022 and was last edited on 6/21/2022." - Anonymous Online Contributor
Are there any associated risks with Abaloparatide?
"Because Abaloparatide is still in Phase 2 clinical trials, there is not yet enough data to support its efficacy. However, there is some evidence that it is safe, and so it received a score of 2." - Anonymous Online Contributor
Please Note: These questions and answers are submitted by anonymous patients, and have not been verified by our internal team.