Glucagon-like peptide agonist
Liraglutide for Type 1 Diabetes
UBMD Pediatrics, Division of Pediatric Endocrinology, Buffalo, NY
Liraglutide
Phase 3
Waitlist Available
Led by Lucy D Mastrandrea, MD, PhD
Research Sponsored by University at Buffalo
Eligibility Criteria Checklist
Specific guidelines that determine who can or cannot participate in a clinical trial
Must have
Insulin regimen - continuous subcutaneous insulin infusion with continuous glucose monitoring device
Be younger than 65 years old
Must not have
Be older than 65 years old
All Individual Drugs Already Approved
Study Summary
This trial will test the effect of liraglutide, a long-acting glucagon-like peptide-1 analog, on blood sugar control in adolescents with Type 1 diabetes. Liraglutide is already approved for the treatment of Type 2 diabetes in adults.
Eligibility Criteria
Inclusion Criteria
You will be eligible if you check "Yes" for the criteria below
Timeline
Screening ~ 3 weeks
3 visits
This trial's timeline: 3 weeks for screening, Varies for treatment, and 2 weeks for reporting.
Treatment Details
Study Objectives
Outcome measures can provide a clearer picture of what you can expect from a treatment.
Mean weekly blood glucose
Secondary outcome measures
Side effects data
From 2017 Phase 4 trial • 100 Patients • NCT02014740
Awards & Highlights
All Individual Drugs Already Approved
Therapies where all constituent drugs have already been approved are likely to have better-understood side effect profiles.
All patients enrolled in this study will receive some form of active treatment.
The final step before approval, pivotal trials feature drugs that have already shown basic safety & efficacy.
Trial Design
Group I: Liraglutide 0.6 mg
Experimental Treatment
1 Intervention
Liraglutide 0.6 mg daily injection x 7 days
How many patients have taken this drug
Who is running the clinical trial?
University at Buffalo
Lead Sponsor
127 Previous Clinical Trials
93,769 Total Patients Enrolled
Lucy D Mastrandrea, MD, PhD
Principal Investigator
University at Buffalo
Media Library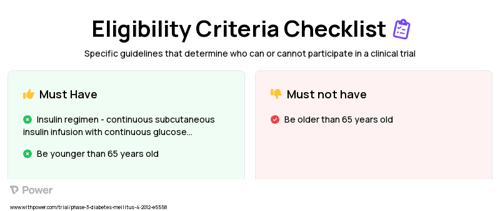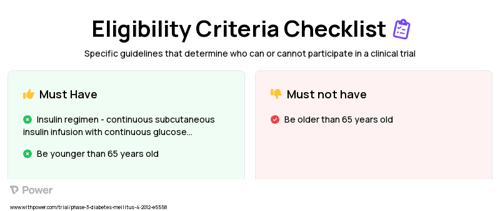 Liraglutide (Glucagon-like peptide agonist) Clinical Trial Eligibility Overview. Trial Name: NCT02516657 — Phase 3
Type 1 Diabetes Research Study Groups: Liraglutide 0.6 mg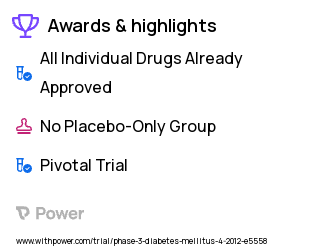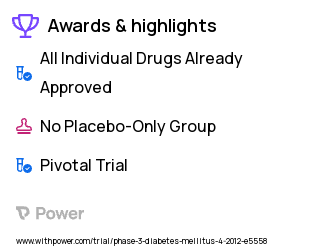 Type 1 Diabetes Clinical Trial 2023: Liraglutide Highlights & Side Effects. Trial Name: NCT02516657 — Phase 3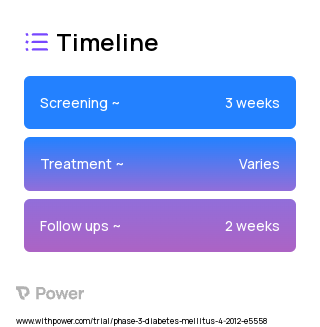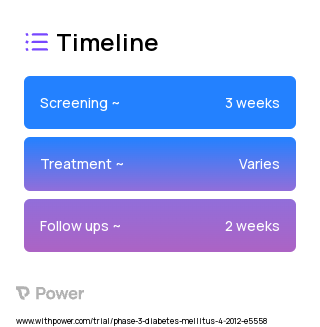 Liraglutide (Glucagon-like peptide agonist) 2023 Treatment Timeline for Medical Study. Trial Name: NCT02516657 — Phase 3
Frequently Asked Questions
These questions and answers are submitted by anonymous patients, and have not been verified by our internal team.
Are elderly individuals welcome to participate in this research?
"People who wish to apply for this trial must be aged between 15 and 21. Out of the 1223 similar trials, this is one of the few that includes people in this age range."
Are we still able to enroll patients in this research project?
"The clinical trial in question is not recruiting patients at this time, according to the information found on clinicaltrials.gov. This study was originally posted on 2012-05-01, and was last updated on 2022-03-07. Although this study is not searching for patients at this time, there are 1344 other studies actively looking for participants at this time."
Has Liraglutide been accepted by the FDA as a treatment option?
"Liraglutide has been through multiple rounds of clinical trials, so its safety has been well-documented. Our team gives it a score of 3."
What Liraglutide's common applications in medical treatment?
"Although often used as an exercise treatment, liraglutide can also help patients that have inadequate control on monotherapy, cardiovascular risk reduction, and cardiovascular disease (cvd)."
Might I be able to help out with this research project?
"This clinical trial is admitting 5 adolescent patients that have been diagnosed with type 1 diabetes mellitus for over a year. These individuals must also be currently using a continuous subcutaneous insulin infusion with continuous glucose monitoring device and have an HbA1c <10%."
How many subjects are being observed in this experiment?
"As of right now, this study is no longer looking for patients that match the given criteria. The study was first posted on 2012-05-01 and was last updated on 2022-03-07. However, there are presently 1308 studies actively recruiting patients with type 1 diabetes mellitus and 36 studies for Liraglutide that are still searching for participants."