Sphingosine 1-phosphate receptor modulator
Ozanimod for Crohn's Disease
Local Institution - 563, Kyiv, Ukraine
Ozanimod
Phase 3
Recruiting
Research Sponsored by Celgene
Eligibility Criteria Checklist
Specific guidelines that determine who can or cannot participate in a clinical trial
Must have
Is not in clinical response or clinical remission after completing 12 weeks in the Induction Studies
Experience relapse or who complete the Maintenance Study
Must not have
Be younger than 18 years old
All Individual Drugs Already Approved
Study Summary
This trial is testing a new drug to see if it is safe and effective for Crohn's Disease.
Eligibility Criteria
Inclusion Criteria
You will be eligible if you check "Yes" for the criteria below
You

did not show improvement or recovery

after participating in the initial 12-week treatment phase.
You have had a

recurrence of your condition

or have

completed a previous study

for maintenance treatment.
Timeline
Screening ~ 3 weeks
3 visits
Follow Up ~ up to 264 weeks
Follow Up ~
up to 264 weeks
This trial's timeline: 3 weeks for screening, Varies for treatment, and up to 264 weeks for reporting.
Treatment Details
Study Objectives
Outcome measures can provide a clearer picture of what you can expect from a treatment.
Proportion of participants with a CDAI score of < 150
Secondary outcome measures
Change from baseline in CDAI
Proportion of participants with CDAI reduction from baseline of ≥ 100 points or CDAI score of < 150
Proportion of participants with CDAI reduction from baseline of ≥ 100 points or CDAI score of < 150 and SES-CD decrease from baseline of ≥ 50%
+9 more
Side effects data
From 2017 Phase 3 trial • 1320 Patients • NCT02047734
8%
Upper Respiratory Tract Infection
7%
Alanine Aminotransferase Increased
6%
Orthostatic Hypotension
5%
Urinary Tract Infection
4%
Gamma-Glutamyltransferase Increased
Study treatment Arm
Ozanimod 0.5 mg
Ozanimod 1 mg
Interferon Beta-1a
Awards & Highlights
All Individual Drugs Already Approved
Therapies where all constituent drugs have already been approved are likely to have better-understood side effect profiles.
All patients enrolled in this study will receive some form of active treatment.
The final step before approval, pivotal trials feature drugs that have already shown basic safety & efficacy.
Trial Design
Group I: Administration of oral Ozanimod
Experimental Treatment
1 Intervention
Subjects will receive a single 0.92 mg capsule [equivalent to ozanimod HCl 1 mg] once daily x 48 weeks
How many patients have taken this drug
Who is running the clinical trial?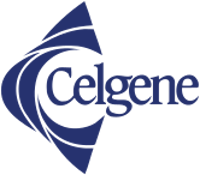 627 Previous Clinical Trials
125,131 Total Patients Enrolled
Kanthi Kollengode, MD
Study Director
Celgene
3 Previous Clinical Trials
1,269 Total Patients Enrolled
Bristol-Myers Squibb
Study Director
Bristol-Myers Squibb
1,451 Previous Clinical Trials
3,314,137 Total Patients Enrolled
Media Library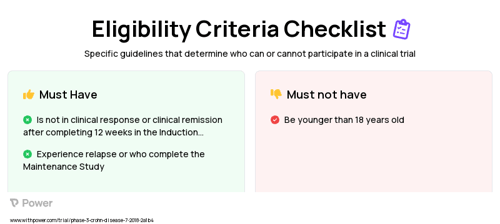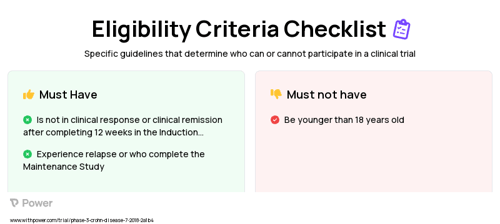 Ozanimod (Sphingosine 1-phosphate receptor modulator) Clinical Trial Eligibility Overview. Trial Name: NCT03467958 — Phase 3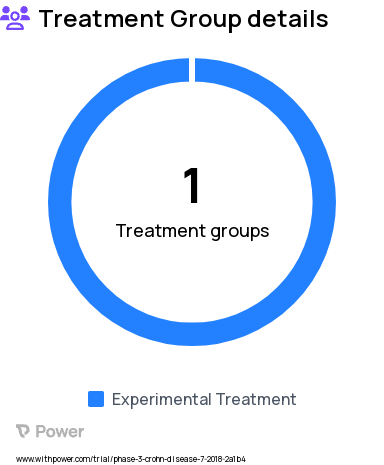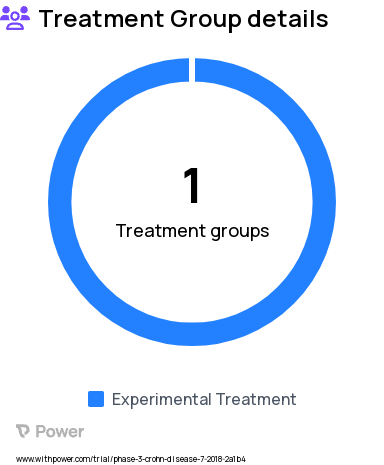 Crohn's Disease Research Study Groups: Administration of oral Ozanimod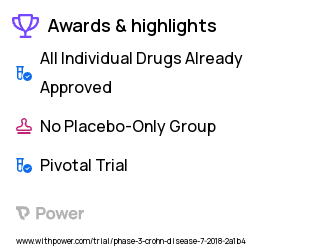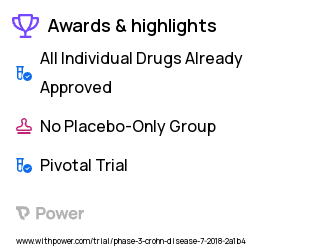 Crohn's Disease Clinical Trial 2023: Ozanimod Highlights & Side Effects. Trial Name: NCT03467958 — Phase 3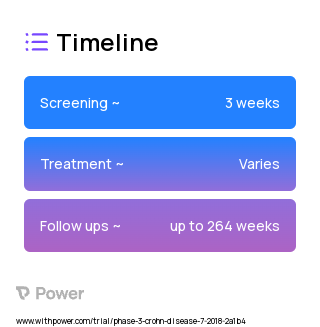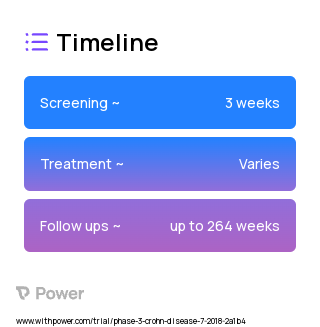 Ozanimod (Sphingosine 1-phosphate receptor modulator) 2023 Treatment Timeline for Medical Study. Trial Name: NCT03467958 — Phase 3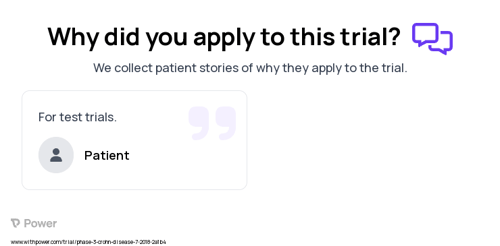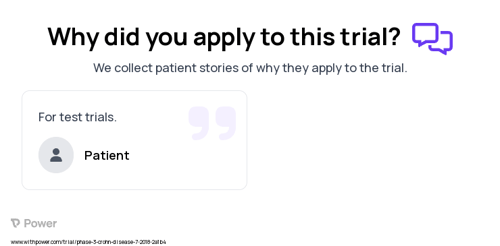 Crohn's Disease Patient Testimony for trial: Trial Name: NCT03467958 — Phase 3
Frequently Asked Questions
These questions and answers are submitted by anonymous patients, and have not been verified by our internal team.
Would someone my age be able to participate in this research?
"To be eligible for this study, participants must be between 18-75 years old."
For whom is this study seeking participants?
"This Bristol-Myers Squibb Clinical Trial is looking for 1200 ileocolitis patients aged 18-75 who have relapsed or completed the Maintenance Study. Additionally, candidates must not be in clinical response or remission after 12 weeks in the Induction Studies. www.BMSStudyConnect.com has more information about participation."
How does this clinical trial compare to others like it?
"As of now, there are 11 ongoing Ozanimod trials in 52 countries and 287 cities. The very first trial happened in 2015 and was sponsored by Celgene. That particular study had 2350 participants and completed Phase 3 drug approval. In the years since 2015, 16 more trials have taken place."
Can you tell me how many people can join this clinical trial?
"The sponsor, Celgene, needs to recruit 1200 eligible patients from various clinical trial sites in order to collect the desired data. For example, there are 273 patients at the Local Institution in Calgary, Alberta and University of Utah School of Medicine in Salt Lake City, Utah."
How many medical facilities are conducting this trial currently?
"There are one hundred sites administering this study globally, with nearby locations in Calgary, Salt Lake City and Glen Burnie. To minimize travel, please select the site nearest you when enrolling."
Ozanimod is often prescribed for which condition?
"Ozanimod is a medication used to treat sclerosis and other conditions like multiple sclerosis, carcinoma in situ, and active secondary progressive multiple sclerosis (spms)."
Are there any other scientific papers that mention Ozanimod?
"Ozanimod is being researched in 11 different clinical trials, 9 of which are in the third stage. Most of the research regarding Ozanimod is conducted in Athens, California; although, there are 3726 different research sites for this medication."
Is this research program still enrolling individuals?
"Yes, this is an ongoing clinical trial that was originally posted on August 24th, 2018. The listing was updated on October 25th, 2020 and is seeking 1200 participants from 100 locations."
What are the side effects of Ozanimod that people should be aware of?
"Ozanimod, which is currently in Phase 3 clinical trials, has received a safety score of 3. This is due to the efficacy data supporting its safety as well as multiple rounds of safety data."
Who else is applying?
What state do they live in?
What site did they apply to?
Valley View Internal Medicine
What portion of applicants met pre-screening criteria?
How many prior treatments have patients received?
Why did patients apply to this trial?