Study Summary
This trial will test the effectiveness of a new cancer treatment in people with squamous or non-squamous non-small cell lung cancer who haven't received prior systemic therapy. Up to 83 people will be enrolled in the study.
Non-Small Cell Lung Cancer
Treatment Effectiveness
Phase-Based Effectiveness
Similar Trials
Study Objectives
1 Primary · 4 Secondary · Reporting Duration: approximately 2 years
Disease Control Rate (DCR)
Duration of response (DoR)
Objective Response Rate (ORR)
Progression Free Survival (PFS)
Trial Safety
This is further along than 68% of similar trials
Similar Trials
7%
Upper respiratory tract infection
7%
Aspartate aminotransferase increased
6%
Alanine aminotransferase increased
5%
Musculoskeletal chest pain
4%
Urinary tract infection
1%
Respiratory tract infection
1%
Peripheral sensory neuropathy
This histogram enumerates side effects from a completed 2019 Phase 3 trial (NCT02008227) in the Atezolizumab ARM group. Side effects include: Fatigue with 27%, Decreased appetite with 25%, Cough with 24%, Dyspnoea with 19%, Asthenia with 19%.
Awards & Highlights
All patients enrolled in this trial will receive the new treatment.
Trial Design
1 Treatment Group
NT-I7 and atezolizumab
1 of 1
83 Total Participants · 1 Treatment Group
Primary Treatment: Atezolizumab · No Placebo Group · Phase 2
NT-I7 and atezolizumab
Experimental Group · 2 Interventions: efineptakin alfa, Atezolizumab · Intervention Types: Drug, Drug
How many patients have taken this drug
Trial Logistics
Trial Timeline
Reporting: approximately 2 years
Who is running the clinical trial?
NeoImmuneTech
Lead Sponsor
8 Previous Clinical Trials
488 Total Patients Enrolled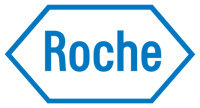 Roche Pharma AG
Industry Sponsor
393 Previous Clinical Trials
359,983 Total Patients Enrolled
Eligibility Criteria
Age 18+ · All Participants · 1 Total Inclusion Criteria
Mark "Yes" if the following statements are true for you:
Your organs and blood work must be functioning properly.
Frequently Asked Questions
Are any new participants being taken into this experiment?
"Affirmative. Data hosted on clinicaltrials.gov confirms that this medical study, which was first posted on November 3rd 2021, is actively recruiting. Roughly 83 patients need to be recruiter from 14 different medical centres." - Anonymous Online Contributor
Has Atezolizumab been granted regulatory approval by the FDA?
"The safety of Atezolizumab has been rated 2 on our internal scale, as this Phase 2 trial suggests some level of security with no clinical evidence for its effectiveness." - Anonymous Online Contributor
How many sites are participating in the execution of this clinical research?
"Patients interested in participating can find the trial at Norton Cancer Institute (Louisville, KY), BRCR Medical Center (Plantation, FL) and Innovative Clinical Research Institute (Whittier, CA) as well as 14 other locations." - Anonymous Online Contributor
In what illnesses is Atezolizumab commonly employed?
"Atezolizumab is a popular treatment for small cell lung cancer, but it can also be utilized to combat postoperative malignancies and non-small cell lung carcinoma." - Anonymous Online Contributor
What other explorations of Atezolizumab have been conducted?
"Atezolizumab was initially studied in 2008 by SCRI Tennessee Oncology Chattanooga. Since then, a total of 80 trials have concluded and there are currently 360 active studies being conducted mostly out of Louisville, Kentucky." - Anonymous Online Contributor
How many volunteers are participating in this research endeavor?
"NeoImmuneTech requires a total of 83 eligible individuals to successfully run this trial. Those interested can be seen at the Norton Cancer Institute in Louisville, Kentucky or BRCR Medical Center located in Plantation, Florida." - Anonymous Online Contributor
Is this the inaugural implementation of this medical experiment?
"Atezolizumab has been under scrutiny since 2008, when Hoffmann-La Roche sponsored its first clinical trial. This Phase 2 drug was approved after the original study of 720 patients and is now being investigated in 360 trials across 74 countries and 1646 cities." - Anonymous Online Contributor
Please Note: These questions and answers are submitted by anonymous patients, and have not been verified by our internal team.