Your session is about to expire
We'll log you out in 60 seconds unless you choose to continue
← Back to Search
Eligibility Criteria Checklist
Specific guidelines that determine who can or cannot participate in a clinical trial
Must have
Prior PARP inhibitor combinations with chemotherapy are allowed
Any number of prior therapies is allowed, including first line
Must not have
Be younger than 18 years old
Study Summary
This trial is testing a combination of drugs to see if it's safe and effective in treating patients with metastatic breast cancer, specifically those with the BRCA mutation.
Metastatic Breast Cancer

Breast Cancer

BRCA1 Mutation

BRCA2 Mutation
Eligibility Criteria
Inclusion Criteria
You will be eligible if you check "Yes" for the criteria below
You have received treatment with

PARP inhibitor and chemotherapy together

in the past.
You can have had any number of treatments in the past, including your first treatment.
You are expected to live for at least 12 more weeks.
If possible, the researchers will use samples of your tumor that were previously collected. They need 25 slides or a tissue block. However, if these are not available, it won't stop you from taking part in the study.
You can participate in the study even if you have

cancer that has spread to your brain

, as long as it is

not causing any symptoms

and does not require certain treatments like steroids, whole brain radiation therapy, or stereotactic radiosurgery.
You have

advanced or recurring breast cancer

that cannot be removed with surgery and has no effective standard treatments available.
You have a disease that can be measured using specific criteria called RECIST.
All types of breast cancer are allowed. If you have HER2 positive breast cancer, you must have previously tried standard HER2 treatment or cannot use anti-HER2 therapy.
Your current treatment is not working and your condition is getting worse.
You have received at least one round of chemotherapy for advanced cancer, and there's no limit on the total number of previous treatments.
Your organs and bone marrow are working normally, as described in the study guidelines.
Patients must have a specific

harmful mutation in the BRCA1 or BRCA2 genes

.
Women who could become pregnant must have a

negative pregnancy test

within 14 days before joining the study.
You have not received a combination of

chemotherapy and PARP inhibitor before

, but using

only PARP inhibitor

is okay.
Timeline
Screening ~ 3 weeks
3 visits
This trial's timeline: 3 weeks for screening, Varies for treatment, and 5 years for reporting.
Treatment Details
Study Objectives
Outcome measures can provide a clearer picture of what you can expect from a treatment.
To determine Safety and Efficacy in an Expansion Cohort of BRCA1/2 Mutation Carriers.
To determine the objective response rate (ORR) of ABT-888 and temozolomide (TMZ) in metastatic breast cancer.
Secondary outcome measures
To evaluate progression free survival.
To evaluate the clinical benefit rate.
To further characterize the safety and tolerability of ABT-888 and TMZ in patients with metastatic breast cancer.
Side effects data
From 2013 Phase 2 trial • 75 Patients • NCT01051596
Awards & Highlights
All patients enrolled in this study will receive some form of active treatment.
Trial Design
Group I: TMZ/ABT888
Experimental Treatment
2 Interventions
Combination therapy with temozolomide and veliparib
How many patients have taken this drug
Who is running the clinical trial?

744 Previous Clinical Trials
479,993 Total Patients Enrolled
1 Trials studying Breast Cancer
40 Patients Enrolled for Breast Cancer
Steven J Isakoff, MD, PhD
Lead Sponsor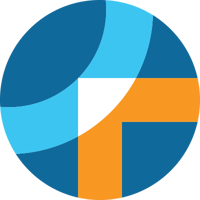 Dana-Farber Cancer Institute
OTHER
1,058 Previous Clinical Trials
338,935 Total Patients Enrolled
138 Trials studying Breast Cancer
22,405 Patients Enrolled for Breast Cancer
Frequently Asked Questions
Share this study with friends