Alkylating Agent
Abemaciclib for Ewing Sarcoma
Washington University School of Medicine, Saint Louis, MO
Targeting 2 different conditions
Abemaciclib

+2 more
Phase 2
Recruiting
Research Sponsored by Eli Lilly and Company
Eligibility Criteria Checklist
Specific guidelines that determine who can or cannot participate in a clinical trial
Must have
Refractory disease or confirmed radiological progression or recurrence following first or later line of treatment of Ewing's sarcoma or Ewing's sarcoma-like tumor
For participants less than (<)16 years of age, a Lansky score greater than or equal to (≥)50, or for participants ≥16 years of age, a Karnofsky score ≥50
Must not have
Be older than 65 years old
Follow Up
baseline to date of death due to any cause (estimated up to 45 months)
Study Summary
This trial is testing whether adding abemaciclib to chemotherapy helps treat Ewing's sarcoma that has come back or did not respond to treatment. Participation could last 11 months or longer.
Eligibility Criteria
Inclusion Criteria
You will be eligible if you check "Yes" for the criteria below
Your

Ewing's sarcoma

or similar tumor has

not responded to previous treatments

or has

come back after treatment

.
If you're under 16 years old, you need to have a

Lansky score of 50 or higher

. If you're 16 years or older, you need to have a

Karnofsky score of 50 or higher

. These scores help measure how well you can perform daily activities.
Timeline
Screening ~ 3 weeks
3 visits
Follow Up ~ baseline to date of death due to any cause (estimated up to 45 months)
Follow Up ~
baseline to date of death due to any cause (estimated up to 45 months)
This trial's timeline: 3 weeks for screening, Varies for treatment, and baseline to date of death due to any cause (estimated up to 45 months) for reporting.
Treatment Details
Study Objectives
Outcome measures can provide a clearer picture of what you can expect from a treatment.
Progression Free Survival (PFS)
Secondary outcome measures
Abemaciclib Product Acceptability
Disease Control Rate (DCR)
Duration of Response (DoR)
+4 more
Side effects data
From 2018 Phase 2 trial • 132 Patients • NCT02102490
23%
Neutrophil count decreased
18%
White blood cell count decreased
14%
Platelet count decreased
11%
Blood creatinine increased
9%
Aspartate aminotransferase increased
8%
Alanine aminotransferase increased
7%
Upper respiratory tract infection
7%
Urinary tract infection
6%
Musculoskeletal chest pain
5%
Gastrooesophageal reflux disease
1%
Large intestinal obstruction
1%
Pancreatic enzyme abnormality
1%
Respiratory tract infection
1%
Electrocardiogram abnormal
1%
Liver function test abnormal
1%
Renal function test abnormal
Awards & Highlights
All patients enrolled in this study will receive some form of active treatment.
Trial Design
Group I: Irinotecan +Temozolomide
Experimental Treatment
2 Interventions
Irinotecan given IV and temozolomide orally.
Group II: Abemaciclib + Irinotecan +Temozolomide
Experimental Treatment
3 Interventions
Abemaciclib given orally in combination with irinotecan given IV and temozolomide given orally.
How many patients have taken this drug
Who is running the clinical trial?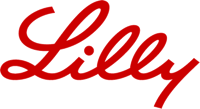 Eli Lilly and Company
Lead Sponsor
2,531 Previous Clinical Trials
3,173,794 Total Patients Enrolled
Call 1-877-CTLILLY (1-877-285-4559) or 1-317-615-4559 Mon - Fri 9 AM - 5 Eastern time (UTC/GMT - 5 hours, EST)
Study Director
Eli Lilly and Company
1 Previous Clinical Trials
105 Total Patients Enrolled
Media Library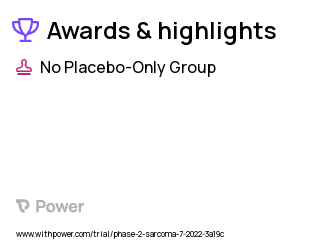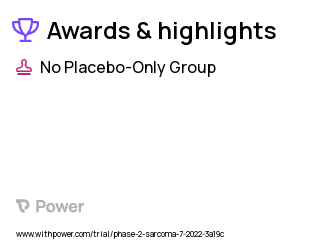 Ewing Sarcoma Clinical Trial 2023: Irinotecan Highlights & Side Effects. Trial Name: NCT05440786 — Phase 2
Frequently Asked Questions
These questions and answers are submitted by anonymous patients, and have not been verified by our internal team.
Is enrollment for this clinical research study open to the public?
"As seen on clinicaltrials.gov, recruitment is still in progress for this study which was initially posted to the database on September 20th 2022 and most recently updated November 22nd 2022."
What potential hazards could arise from using Abemaciclib?
"Abemaciclib received a score of 2 on our safety measure as it is currently in Phase 2. There are some studies supporting the drug's security, however no data has been collected to demonstrate its efficacy yet."
In how many healthcare centers is this clinical trial currently ongoing?
"This clinical trial is actively enrolling patients in Phoenix, Los Angeles and Indianapolis at relevant pediatric hospitals. Additionally, there are 5 other sites participating nationwide."
How many participants are being included in this research project?
"Eli Lilly and Company are responsible for the conduct of this trial, which requires 45 patients that meet their criteria. The study will be administered from two sites: Phoenix Children's Hospital in Arizona and The Regents of the University of California - Los Angeles (UCLA Pediatrics) at Los Angeles."
Are participants aged over 45 accepted for the trial?
"This trial only permits those between the age of one year and 39 years. Conversely, 194 studies are available for younger patients while 974 pertain to individuals aged 65 or older."
Is it possible for me to join this clinical experiment?
"Prospective participants must meet two criteria; they must have neoplasm metastasis and be between one year old to 39 years of age. The total number of enrollments is limited to 45 individuals."