Checkpoint Inhibitor
Nivolumab for Prostate Cancer
Huntsman Cancer Institute at University of Utah, Salt Lake City, UT
Nivolumab
Phase 1 & 2
Recruiting
Led by Benjamin Maughan, MD, PharmD
Research Sponsored by University of Utah
Eligibility Criteria Checklist
Specific guidelines that determine who can or cannot participate in a clinical trial
Must have
Symptomatic bone metastasis as determined by the treating physician
Be older than 18 years old
Must not have
Be younger than 18 years old
Follow Up
between baseline and c4d15 (about 5 months)
Study Summary
This trial is testing a new safety drug in two phases. First, a small group of people will test it to make sure it's safe. If it is, then a larger group of people will use it.
Metastatic Castration Resistant Prostate Cancer
Eligibility Criteria
Inclusion Criteria
You will be eligible if you check "Yes" for the criteria below
You have

bone metastasis

that is

causing symptoms

, as decided by your doctor.
Timeline
Screening ~ 3 weeks
3 visits
Follow Up ~ between baseline and c4d15 (about 5 months)
Follow Up ~
between baseline and c4d15 (about 5 months)
This trial's timeline: 3 weeks for screening, Varies for treatment, and between baseline and c4d15 (about 5 months) for reporting.
Treatment Details
Study Objectives
Outcome measures can provide a clearer picture of what you can expect from a treatment.
Phase II: To assess the ctDNA reduction after 6 weeks of nivolumab treatment.
Phase Ib:To assess the safety of nivolumab in combination w Radium-223 in patients w metastatic castrate resistant prostate cancer.
Secondary outcome measures
To assess PSA progression free survival defined by the Prostate Cancer Working Group 3 (PCWG3).
To assess correlation of bone metabolism markers with clinical response.
To assess radiographic progression-free survival as defined by the PCWG3 criteria.
+2 more
Side effects data
From 2022 Phase 3 trial • 541 Patients • NCT02041533
36%
Malignant neoplasm progression
16%
Neutrophil count decreased
14%
Platelet count decreased
13%
Blood creatinine increased
13%
White blood cell count decreased
11%
Alanine aminotransferase increased
11%
Aspartate aminotransferase increased
9%
Upper respiratory tract infection
9%
Peripheral sensory neuropathy
7%
Blood alkaline phosphatase increased
7%
Lymphocyte count decreased
5%
Musculoskeletal chest pain
5%
Urinary tract infection
5%
Gamma-glutamyltransferase increased
3%
Metastases to central nervous system
3%
Chronic obstructive pulmonary disease
2%
Malignant pleural effusion
2%
General physical health deterioration
1%
Gastrointestinal haemorrhage
1%
Small intestinal haemorrhage
1%
Small intestinal obstruction
1%
Performance status decreased
1%
Pericardial effusion malignant
1%
Respiratory tract infection
1%
Superior vena cava syndrome
Study treatment Arm
Investigator Choice of Chemotherapy
Post Chemotherapy Optional Nivolumab
Nivolumab
Awards & Highlights
All patients enrolled in this study will receive some form of active treatment.
Trial Design
Group I: Treatment: all patients
Experimental Treatment
1 Intervention
How many patients have taken this drug
Who is running the clinical trial?
University of Utah
Lead Sponsor
1,049 Previous Clinical Trials
1,704,728 Total Patients Enrolled
8 Trials studying Prostate Cancer
5,349 Patients Enrolled for Prostate Cancer
Benjamin Maughan, MD, PharmD
Principal Investigator
Huntsman Cancer Institute
Media Library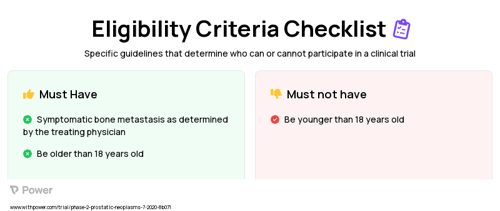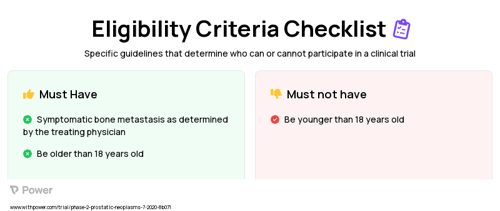 Nivolumab (Checkpoint Inhibitor) Clinical Trial Eligibility Overview. Trial Name: NCT04109729 — Phase 1 & 2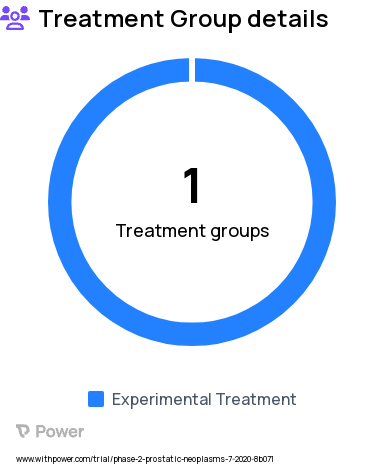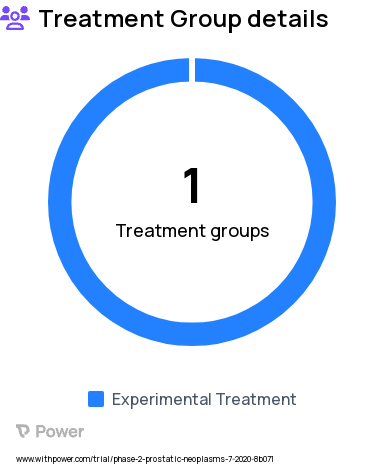 Prostate Cancer Research Study Groups: Treatment: all patients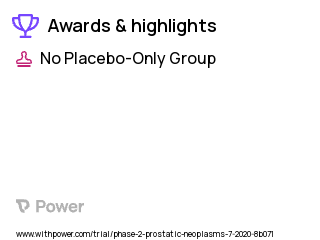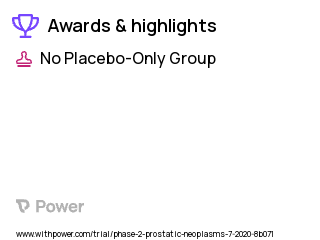 Prostate Cancer Clinical Trial 2023: Nivolumab Highlights & Side Effects. Trial Name: NCT04109729 — Phase 1 & 2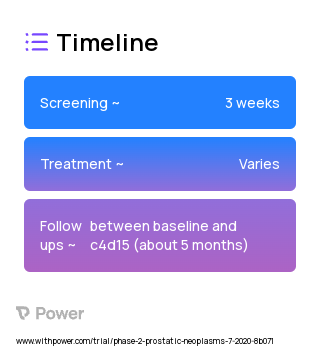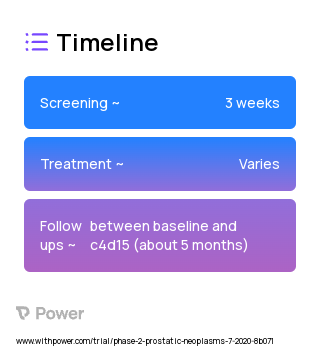 Nivolumab (Checkpoint Inhibitor) 2023 Treatment Timeline for Medical Study. Trial Name: NCT04109729 — Phase 1 & 2
Frequently Asked Questions
These questions and answers are submitted by anonymous patients, and have not been verified by our internal team.
What is the total enrollment capacity for this medical experiment?
"Affirmative. Clinicaltrials.gov details indicate that this trial was launched on August 25 2020 and is currently seeking volunteers. 36 participants need to be enrolled at a single clinical site."
Are there any openings left for this clinical trial?
"Affirmative. As confirmed by clinicaltrials.gov, the medical study is still recruiting participants as of April 21st 2022; it was first advertised on August 25th 2020. The research project demands 36 volunteers from 1 site to partake in the trial."
Is this research unprecedented in its approach?
"Research surrounding Nivolumab began in 2012, when Ono Pharmaceutical Co. Ltd sponsored its initial study involving 659 patients. This led to the drug receiving Phase 1 and 2 approval, sparking a wave of clinical trials around the world with 723 active studies occurring across 2357 cities and 49 countries today."
In what medical scenarios is Nivolumab typically prescribed?
"Nivolumab has been found to have positive effects in treating malignant tumours, unresectable melanoma, and squamous cell carcinomas."
Can you please provide an overview of the prior research on Nivolumab?
"Currently, 723 trials are actively researching Nivolumab with 83 Phase 3 studies. The medication is being investigated in 40342 different areas of the globe, including Basel, BE."
What is the aim of this experiment?
"The primary objective of this medical trial, anticipated to last 30 months, is the assessment of nivolumab's safety when combined with Radium-223 in patients with metastatic castrate resistant prostate cancer. Additionally, researchers will evaluate radiographic progression-free survival according to PCWG3 criteria and PSA progression free survival using Prostate Cancer Working Group 3 (PCWG3). Lastly, there will be a correlation analysis between bone metabolism markers and clinical response."