Your session is about to expire
We'll log you out in 60 seconds unless you choose to continue
← Back to Search
PARP Inhibitor
Olaparib + Temozolomide for Small Cell Lung Cancer
Led By Anna Farago, MD, PhD
Research Sponsored by Massachusetts General Hospital
Eligibility Criteria Checklist
Specific guidelines that determine who can or cannot participate in a clinical trial
Must have
Presence of measurable disease (RECIST 1.1): At least one lesion, not previously irradiated, that can be accurately measured at baseline as ≥ 10 mm in the longest diameter (except lymph nodes which must have short axis ≥ 15 mm) with computed tomography (CT) or magnetic resonance imaging (MRI) and which is suitable for accurate repeated measurements.
Participant must have histologically or cytologically confirmed small cell lung cancer and may not be a candidate for potentially curative therapy.
Must not have
Be younger than 18 years old
Study Summary
This trial is studying if olaparib and temozolomide may work better in treating patients with small cell lung cancer.
Eligibility Criteria
Inclusion Criteria
You will be eligible if you check "Yes" for the criteria below
Timeline
Screening ~ 3 weeks
3 visits
This trial's timeline: 3 weeks for screening, Varies for treatment, and 2 years for reporting.
Treatment Details
Study Objectives
Outcome measures can provide a clearer picture of what you can expect from a treatment.
MTD of Olaparib and Temozolomide
Overall Response Rate for Olaparib and Temozolomide
Secondary outcome measures
Methylation promoter methylation status
+2 more
Side effects data
From 2023 Phase 3 trial • 154 Patients • NCT02184195
11%
Alanine aminotransferase increased
9%
Aspartate aminotransferase increased
8%
Blood creatinine increased
7%
Blood alkaline phosphatase increased
7%
Neutrophil count decreased
7%
Peripheral sensory neuropathy
7%
Gamma-glutamyltransferase increased
6%
Platelet count decreased
6%
Gastrooesophageal reflux disease
1%
Cerebrovascular accident
1%
Gastric varices haemorrhage
1%
Large intestinal obstruction
1%
General physical health deterioration
1%
Anastomotic haemorrhage
1%
Incarcerated inguinal hernia
1%
Urinary tract infection
1%
Transient ischaemic attack
1%
Infusion related reaction
Study treatment Arm
Olaparib 300 mg Twice Daily (bd)
Placebo
Awards & Highlights
All patients enrolled in this study will receive some form of active treatment.
Trial Design
Group I: Olaparib and Temozolomide
Experimental Treatment
2 Interventions
- Dose escalation will occur using a standard 3+3 dose escalation approach, beginning in dose level I with dose cohorts and rules for escalation and de-escalation. Once the MTD is determined, the study will move to the phase II portion. Olaparib- Oral, on determined days per cycle Temozolomide- Oral, on determined days per cycle
How many patients have taken this drug
Who is running the clinical trial?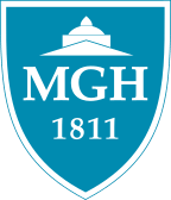 Massachusetts General Hospital
Lead Sponsor
2,862 Previous Clinical Trials
13,148,998 Total Patients Enrolled

AstraZeneca
Industry Sponsor
4,178 Previous Clinical Trials
289,626,923 Total Patients Enrolled
Zofia Piotrowska
Lead Sponsor
Media Library


Eligibility Criteria:
This trial includes the following eligibility criteria: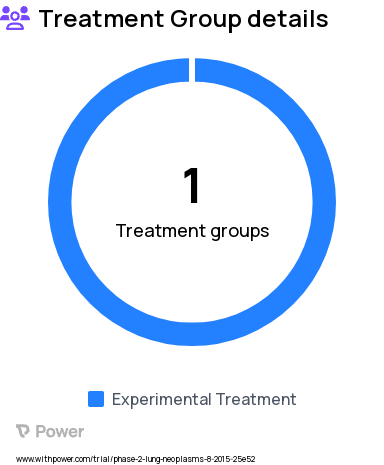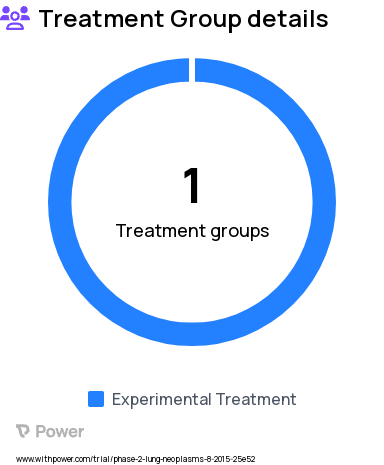 Research Study Groups:
This trial has the following groups:
Group 1: Olaparib and Temozolomide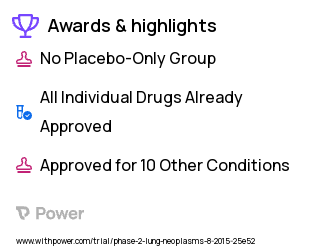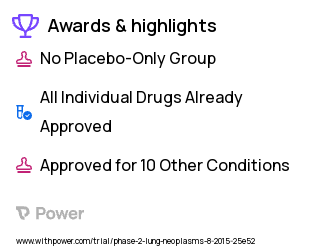 Awards:
This trial has 1 awards, including:
No Placebo-Only Group - All patients enrolled in this study will receive some form of active treatment.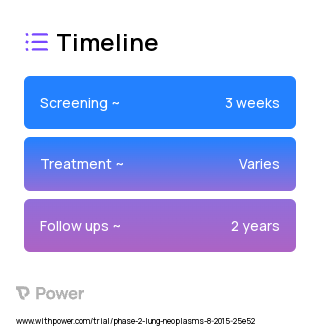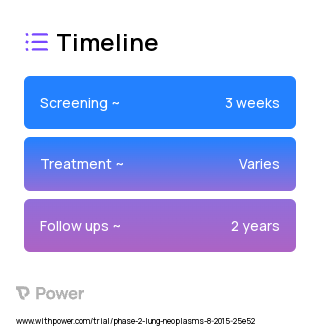 Timeline:
This trial has the following timeline:
Screening: It may take up to 3 Weeks to process to see if you qualify in this trial.
Treatment: The duration you will receive the treatment varies.
Follow Ups: You may be asked to continue sharing information regarding the trial for 6 Months after you stop receiving the treatment.
Frequently Asked Questions
These questions and answers are submitted by anonymous patients, and have not been verified by our internal team.
What is Olaparib's most popular therapeutic use?
"Olaparib is often used to treat patients with advance directives. Olaparib can also help those who have undergone previous chemotherapy, experienced disease progression, or received nitrosourea treatment."
How many people are in this clinical trial?
"Unfortunately, this study is not admitting any more participants at the moment. The trial was first posted on October 13th, 2015 and updated January 24th, 2022. If you are interested in other studies, 1617 trials for small cell lung cancer (sclc) and 407 Olaparib studies are currently looking for patients."
Could you please provide a history of Olaparib clinical trials?
"There are 407 active clinical trials for Olaparib worldwide, with 52 of those in Phase 3. Most studies are located in Phoenix, Arizona; however, there are 13942 total locations running these trials."
Is this research the first to explore this treatment method?
"There are currently 407 ongoing trials for Olaparib in 59 different countries. The first trial was conducted 18 years ago by Schering-Plough and completed its Phase 2 drug approval stage with the help of 60 patients. Since then, 359 more studies have been completed."
Are you currently looking for participants in this trial?
"This clinical trial is no longer recruiting patients. It was originally posted on 10/13/2015 and the last edit was made on 1/24/2022. If you are looking for other trials, there are currently 1617 active clinical trials enrolling patients with small cell lung cancer (sclc) and 407 Olaparib trials actively recruiting participants."
Share this study with friends