Study Summary
This trial tests a drug combo of tazemetostat, bendamustine and rituximab to treat cancer. Patients get the drugs on a 28-day cycle for up to 3 cycles.
Study Objectives
2 Primary · 3 Secondary · Reporting Duration: 2 years
Complete Metabolic Response (CMR) after 3 cycles BR + tazemetostat
Duration of Response (DOR)
Phase II: Complete metabolic response (CMR) with 3 cycles of BR + tazemetostat followed by 3 cycles of rituximab + tazemetostat
Phase I: Evaluate safety and tolerability of tazemetostat with bendamustine and rituximab (BR)
Trial Design
1 Treatment Group
Investigational Group
1 of 1
42 Total Participants · 1 Treatment Group
Primary Treatment: Investigational Group · No Placebo Group · Phase 1 & 2
Investigational Group
Experimental Group · 3 Interventions: Bendamustine, Rituximab, Tazemetostat · Intervention Types: Drug, Drug, Drug
How many patients have taken this drug
Who is running the clinical trial?
Vaishalee Kenkre
Lead Sponsor
Epizyme, Inc.
Industry Sponsor
30 Previous Clinical Trials
2,873 Total Patients Enrolled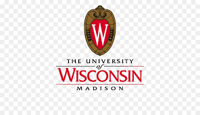 University of Wisconsin, Madison
OTHER
1,078 Previous Clinical Trials
2,584,210 Total Patients Enrolled
Vaishalee Kenkre, MD
Principal Investigator
University of Wisconsin, Madison
Eligibility Criteria
Age 18+ · All Participants · 33 Total Inclusion Criteria
Mark "Yes" if the following statements are true for you:
You need to meet at least one of the following GELF Criteria:
You are experiencing general symptoms like fever, unexplained weight loss, and night sweats.
You are at risk of compression in certain areas of your body, such as the spinal cord or urinary tract.
I'm sorry, but that criterion is incomplete. Can you provide more information on what it entails?
Frequently Asked Questions
What is the aggregate figure of participants enrolled in this experiment?
"Affirmative. According to clinicaltrials.gov, this study is still recruiting volunteers since it was first posted on January 26th 2023 and last updated on February 8th 2023. It requires 42 patients at a single research centre." - Anonymous Online Contributor
Are there any vacancies available for participants in this experiment?
"Affirmative. Per the information posted on clinicaltrials.gov, this medical trial has been open for recruitment since January 26th and was last updated on February 8th 2023. The study requires 42 participants to be enrolled from a single site." - Anonymous Online Contributor
Please Note: These questions and answers are submitted by anonymous patients, and have not been verified by our internal team.