Study Summary
This trial will test a therapy of donated NK cells & chemo for advanced kidney, lung, or bone cancer patients to find the best dose.
Osteosarcoma

Mesothelioma

Kidney Cancer
Treatment Effectiveness
Phase-Based Effectiveness
Study Objectives
1 Primary · 0 Secondary · Reporting Duration: through study completion; an average of 1 year.
Incidence of Adverse Events, Graded According to National Cancer Institute Common Terminology Criteria for Adverse Events (NCI CTCAE) Version (v) 5.0
Trial Safety
Awards & Highlights
All patients enrolled in this trial will receive the new treatment.
Trial Design
1 Treatment Group
Chemotherapy and NK Cell Infusion
1 of 1
50 Total Participants · 1 Treatment Group
Primary Treatment: Chemotherapy and NK Cell Infusion · No Placebo Group · Phase 1 & 2
Chemotherapy and NK Cell Infusion
Experimental Group · 3 Interventions: CAR.70/IL15-transduced CB-derived NK cells, Cyclophosphamide, Fludarabine phosphate · Intervention Types: Drug, Drug, Drug
How many patients have taken this drug
Trial Logistics
Trial Timeline
Reporting: through study completion; an average of 1 year.
Who is running the clinical trial?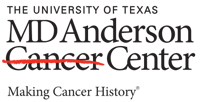 M.D. Anderson Cancer Center
Lead Sponsor
2,849 Previous Clinical Trials
1,793,475 Total Patients Enrolled
14 Trials studying Osteosarcoma
522 Patients Enrolled for Osteosarcoma
David Hong, MD
Principal Investigator
M.D. Anderson Cancer Center
6 Previous Clinical Trials
280 Total Patients Enrolled
Eligibility Criteria
Age 18 - 80 · All Participants · 3 Total Inclusion Criteria
Mark "Yes" if the following statements are true for you:
Patients must meet specific requirements for their medical condition (see details below).
You must have finished any cell therapy for cancer at least 3 months ago.
You can have radiation to some areas before starting the study, but there must be other areas that haven't been treated with radiation that can be measured.
Frequently Asked Questions
Are individuals younger than 80 years of age permissible for this experiment?
"As detailed in the eligibility criteria, the patient population for this clinical trial consists of those aged 18 to 80. For patients under 18 and over 65 there are 177 trials and 2,649 trials respectively available." - Anonymous Online Contributor
Are patients able to participate in this research at present?
"As per information on clinicaltrials.gov, this study began recruitment on March 1st 2023 and ceased accepting patients as of January 27th 2023. Although this trial is not accepting applicants currently, there are 2,735 other studies open for enrollment at the moment." - Anonymous Online Contributor
What eligibility criteria must potential participants satisfy to take part in the medical research?
"This medical trial is presently looking for 50 individuals aged between 18 and 80 that are experiencing kidney cancer. Moreover, these patients must meet the following conditions: have given their informed consent to long-term follow up on protocol PA17-0483, possess advanced clear cell renal carcinoma, osteosarcoma or mesothelioma with CD70 expression of 10% in pre-enrollment tumor sample via immunohistochemistry or flow cytometry; fulfil disease specific criteria (see below); be at least 2 weeks from last chemotherapy before lymphodepleting chemotherapy procedure; haven't had any cell therapy for malignancy within" - Anonymous Online Contributor
Please Note: These questions and answers are submitted by anonymous patients, and have not been verified by our internal team.