Other
Hydrogen/Minocycline for Ischemic Stroke
Stony Brook University Hospital, Stony Brook, NY
Hydrogen

+3 more
Phase 2 & 3
Recruiting
Led by Adrian Marchidann, MD
Research Sponsored by Stony Brook University
Eligibility Criteria Checklist
Specific guidelines that determine who can or cannot participate in a clinical trial
Must have
Baseline (at admission to study) National Institute of Health Stroke Scale (NIHSS) of ≥ 5
Be older than 18 years old
Must not have
Be younger than 18 years old
Study Summary
This trialstudies a possible new treatment for stroke that combines two drugs to help improve neurological recovery.
Eligibility Criteria
Inclusion Criteria
You will be eligible if you check "Yes" for the criteria below
Your stroke severity score, called the National Institute of Health Stroke Scale (NIHSS), is 5 or higher when you first join the study.
Timeline
Screening ~ 3 weeks
3 visits
This trial's timeline: 3 weeks for screening, Varies for treatment, and 90 days for reporting.
Treatment Details
Study Objectives
Outcome measures can provide a clearer picture of what you can expect from a treatment.
Secondary outcome measures
simplified modified Rankin Scale (sMRSq)
Trial Design
Group I: Hydrogen/Minocycline
Experimental Treatment
2 Interventions
Hydrogen will be infused into aqueous solution (normal saline or water) at as high a concentration as possible (saturation = 1.6 ppm), and administered intravenously or orally respectively, TID for 3 days. Similarly, Minocycline will be administered either i.v. or p.o. once daily for 5 days.
Group II: Placebo Hydrogen/Placebo Minocycline
Placebo Group
2 Interventions
Normal saline will be substituted for both Hydrogen and Minocycline for intravenous administration. Water will be substituted for hydrogen when administered p.o., and placebo capsules will be substituted for minocycline.
How many patients have taken this drug
Who is running the clinical trial?
Korea Institute of Science and Technology
OTHER
5 Previous Clinical Trials
4,473 Total Patients Enrolled
Stony Brook University
Lead Sponsor
204 Previous Clinical Trials
36,308 Total Patients Enrolled
Adrian Marchidann, MD
Principal Investigator
Stony Brook University Hospital
Dennis Choi, MD, PhD
Study Director
Stony Brook University Hospital
Media Library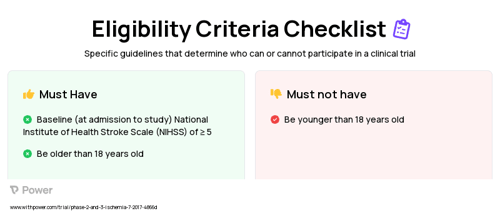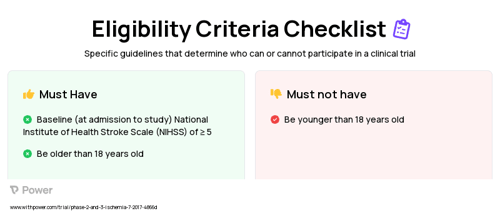 Hydrogen (Other) Clinical Trial Eligibility Overview. Trial Name: NCT03320018 — Phase 2 & 3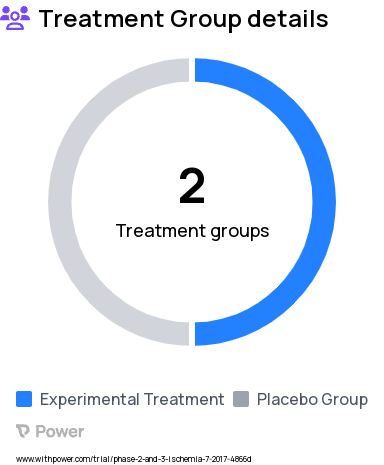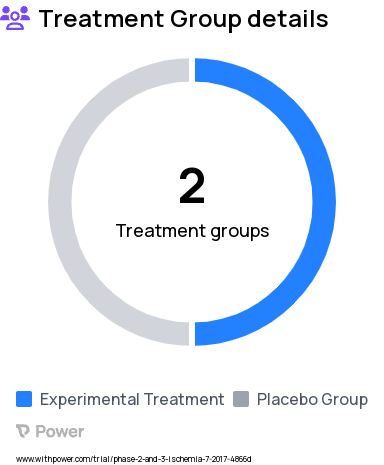 Ischemic Stroke Research Study Groups: Hydrogen/Minocycline, Placebo Hydrogen/Placebo Minocycline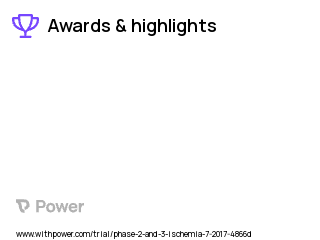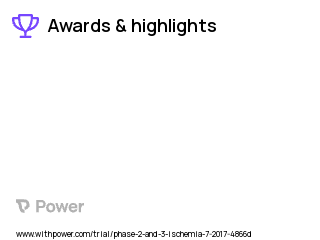 Ischemic Stroke Clinical Trial 2023: Hydrogen Highlights & Side Effects. Trial Name: NCT03320018 — Phase 2 & 3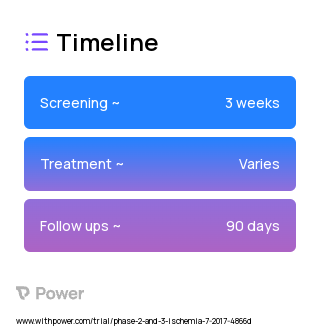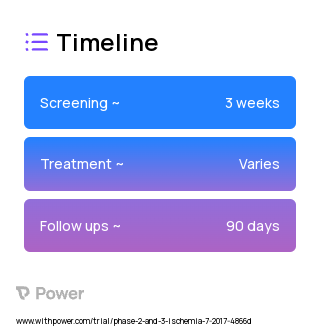 Hydrogen (Other) 2023 Treatment Timeline for Medical Study. Trial Name: NCT03320018 — Phase 2 & 3
Frequently Asked Questions
These questions and answers are submitted by anonymous patients, and have not been verified by our internal team.
How many individuals are being monitored in this experiment?
"That is correct, according to the clinicaltrials.gov website this study is open for recruitment. The listing went up on 8/2/2017 with the most recent update being 11/14/2022. They are looking for a total of 100 patients from 1 location."
Are there other instances of Hydrogen/Minocycliine being used in a medical context?
"As of now, there are 30 ongoing studies examining the effects of Hydrogen/Minocycliine. Of these 30 trials, 9 have progressed to Phase 3 testing. Most of the research being conducted for Hydrogen/Minocycliine is happening in Guangzhou, Guangdong; however, 525 different locations around the world are running clinical trials for this medication."
Is this clinical trial looking for more participants?
"Yes, this information can be found on the clinicaltrials.gov website. The trial was first posted on 8/2/2017 and has since been updated on 11/14/2022."
To what ailment is Hydrogen/Minocycliine most often applied?
"Rocky Mountain spotted fever is most commonly treated with the hydrogen/minocycliine drug cocktail. This treatment method is also effective for other conditions such as q fever, dental root planing, and respiratory tract infections."