Study Summary
This trial is testing how well rifaximin works to treat patients with monoclonal gammopathy by reducing the abnormal protein or cells in patients.
Monoclonal Gammopathy

Waldenstrom Macroglobulinemia

Smoldering Waldenstrom Macroglobulinemia

Monoclonal Gammopathy of Undetermined Significance (MGUS)

Light Chain Deposition Disease

Immunoglobulin A Monoclonal Gammopathy
Treatment Effectiveness
Phase-Based Effectiveness
Similar Trials
Study Objectives
1 Primary · 3 Secondary · Reporting Duration: Up to 2 weeks after study start
Changes in stool microbiota
Incidence of adverse events graded according to Common Terminology Criteria for Adverse Events (CTCAE) version 4.0
Clinical response rate defined as a reduction in clonal immunoglobulin (Ig) by > 25%
Trial Safety
19%
Hepatic encephalopathy
11%
Urinary tract infection
1%
Pneumococcal bacteraemia
1%
Cardiac failure congestive
1%
Gastrointestinal haemorrhage
1%
Upper gastrointestinal haemorrhage
1%
Systemic inflammatory response syndrome
1%
Chronic hepatic failure
1%
Cerebrovascular accident
1%
Subarachnoid haemorrhage
1%
Acute respiratory failure
This histogram enumerates side effects from a completed 2014 Phase 4 trial (NCT01842581) in the Rifaximin 550 mg BID ARM group. Side effects include: Hepatic encephalopathy with 19%, Oedema peripheral with 17%, Constipation with 16%, Nausea with 14%, Fatigue with 14%.
Awards & Highlights
All patients enrolled in this trial will receive the new treatment.
All Individual Drugs Already Approved
Therapies where all constituent drugs have already been approved are likely to have better-understood side effect profiles.
Approved for 5 Other Conditions
This treatment demonstrated efficacy for 5 other conditions.
Trial Design
1 Treatment Group
Treatment (rifaximin)
1 of 1
48 Total Participants · 1 Treatment Group
Primary Treatment: Rifaximin · No Placebo Group · Phase 1
Treatment (rifaximin)
Experimental Group · 1 Intervention: Rifaximin · Intervention Types: Drug
How many patients have taken this drug
Trial Logistics
Trial Timeline
Reporting: up to 2 weeks after study start
Who is running the clinical trial?
The Leukemia and Lymphoma Society
OTHER
75 Previous Clinical Trials
16,752 Total Patients Enrolled
1 Trials studying Monoclonal Gammopathy
42 Patients Enrolled for Monoclonal Gammopathy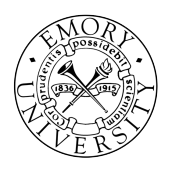 Emory University
Lead Sponsor
1,558 Previous Clinical Trials
2,765,693 Total Patients Enrolled
Madhav Dhodapkar, MD
Principal Investigator - Emory University
Emory University Hospital, Emory University Hospital Midtown
All India Inst Of Medical Sci (Medical School)
Mayo Grad School Med/Mayo Fndn (Residency)
4 Previous Clinical Trials
390 Total Patients Enrolled
Eligibility Criteria
Age 18+ · All Participants · 0 Total Inclusion Criteria
Mark "Yes" if the following statements are true for you:
Who else is applying?
What state do they live in?
What site did they apply to?
Emory University Hospital/Winship Cancer Institute

100.0%
What portion of applicants met pre-screening criteria?
How responsive is this trial?
Most responsive sites:
Emory University Hospital/Winship Cancer Institute: < 48 hours