Study Summary
This trial is testing the side effects and best dose of minnelide given with osimertinib to treat non-small cell lung cancer that has spread and has a mutation in the EGFR gene.
Non-Small Cell Lung Carcinoma

Non-Small Cell Lung Cancer

Stage III Lung Cancer

Stage IIIA Lung Cancer

Stage IIIB Lung Cancer

Stage IV Lung Cancer

Stage IVA Lung Cancer

Stage IVB Lung Cancer
Study Objectives
2 Primary · 7 Secondary · Reporting Duration: Up to 2 years
HSP levels pre and post therapy
Cell free deoxyribonucleic acid (DNA) in blood
Determination of the exosomes
Duration of overall response
Evaluation of the microbiome
Evidence of anti-tumor activity of minnelide when in combination with osimertinib
Incidence of adverse events
Levels of minnelide in the blood
Progression-free survival (PFS)
Maximum tolerated dose (MTD) of osimertinib and minnelide
Recommended phase II dose (RP2D) of minnelide and osimertinib
Trial Safety
10%
Blood creatine phosphokinase increased
2%
Cardio-respiratory arrest
This histogram enumerates side effects from a completed 2020 Phase 4 trial (NCT03853551) in the Single Arm ARM group. Side effects include: Blood creatine phosphokinase increased with 10%, Fatigue with 10%, Decreased appetite with 8%, Diarrhoea with 8%, Cough with 8%.
Trial Design
1 Treatment Group
Treatment (minnelide, osimertinib)
1 of 1
30 Total Participants · 1 Treatment Group
Primary Treatment: Osimertinib · No Placebo Group · Phase 1
Treatment (minnelide, osimertinib)
Experimental Group · 3 Interventions: Biopsy, Osimertinib, Triptolide Analog · Intervention Types: Procedure, Drug, Drug
How many patients have taken this drug
Who is running the clinical trial?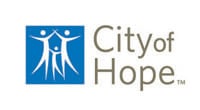 City of Hope Medical Center
Lead Sponsor
524 Previous Clinical Trials
2,249,948 Total Patients Enrolled

National Cancer Institute (NCI)
NIH
13,152 Previous Clinical Trials
41,162,969 Total Patients Enrolled
Erminia Massarelli
Principal Investigator
City of Hope Medical Center
Eligibility Criteria
Age 18+ · All Participants · 10 Total Inclusion Criteria
Mark "Yes" if the following statements are true for you:
You must be 18 years old or older.
You have a type of lung cancer called non-small cell lung cancer (NSCLC) that has advanced beyond the initial site. If you have locally advanced NSCLC, it cannot be treated with surgery, radiation, or chemoradiation that aims to cure the cancer.
You have a tumor that can be measured using the RECIST 1.1 criteria.
You or your legal representative have given permission for you to participate in the study and understand what it involves.
If you are a child, your agreement to participate will be asked for according to the rules of the institution.
You agree to have two research biopsies taken during the study.
If a biopsy of your tumor cannot be safely done, the study principal investigator (PI) may allow an exception.
You are able to perform daily activities without much difficulty, and your overall health is relatively good.
Your tumor has continued to grow, even after being treated with osimertinib, which is an approved medication.
Your tumor has certain mutations in the EGFR gene that make it sensitive to a type of medication called EGFR-TKI.
Frequently Asked Questions
Is enrollment available for this research trial at present?
"Yes, data hosted on clinicaltrials.gov affirms that this clinical research is actively welcoming participants. The trial was first made available for review on March 7th 2022 and has been recently refreshed as of August 2nd 2022. 30 individuals will be accepted at the single recruitment site." - Anonymous Online Contributor
Is this an innovative research endeavor?
"Currently, there are 101 active studies for Osimertinib that span 51 countries and 1059 cities. This medication was initially trialled in 2013, with AstraZeneca overseeing a Phase 1 & 2 trial involving 603 patients. Since then, 72 further investigations have been launched into this drug's potential efficacy." - Anonymous Online Contributor
What research has been conducted to explore the efficacy of Osimertinib?
"Presently, there are 101 studies for Osimertinib with 17 in the latter stage of testing. These trials can be found predominantly in Uniondale, NY as well as across 4702 other sites internationally." - Anonymous Online Contributor
To what extent can Osimertinib cause harm to individuals?
"The limited clinical data available surrounding osimertinib's safety and efficacy gives it a score of 1 on our scale." - Anonymous Online Contributor
How many participants are joining this research project?
"Affirmative. According to clinicaltrials.gov, this research trial is actively recruiting participants and has been since March 7th 2022. A total of 30 test subjects need to be sourced from a single medical facility before the last update on August 2nd 2022." - Anonymous Online Contributor
Please Note: These questions and answers are submitted by anonymous patients, and have not been verified by our internal team.