Study Summary
This trial will study if using an app with print materials can help people with limited reading skills better understand diabetes self-management education and improve their diabetes management.
Literacy

Type 2 Diabetes

Health Literacy
Treatment Effectiveness
Phase-Based Effectiveness
Study Objectives
3 Primary · 2 Secondary · Reporting Duration: 3 - 6 months
Change from Baseline Value of A1c (HbA1c)
Change from Baseline of Communicative Health Literacy (CHL) Subscale of All Aspects of Health Literacy Scale (AAHLS)
Change from Baseline of Functional Health Literacy (FHL) Subscale of All Aspects of Health Literacy Scale (AAHLS)
Health Literacy Questionnaire Subscale 2: having sufficient information to manage my health
Health Literacy Questionnaire subscale 9: Understanding health information well enough to know what to do
Perceived Diabetes Self-Management Scale score
Trial Safety
Awards & Highlights
All patients enrolled in this trial will receive the new treatment.
Trial Design
2 Treatment Groups
160 Total Participants · 2 Treatment Groups
Primary Treatment: GogyUp · No Placebo Group · N/A
GogyUp
Experimental Group · 1 Intervention: GogyUp Reader · Intervention Types: Other
Control
NoIntervention Group · 1 Intervention: Control · Intervention Types:
Who is running the clinical trial?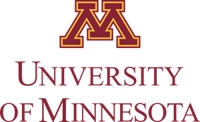 University of Minnesota
OTHER
1,299 Previous Clinical Trials
1,496,230 Total Patients Enrolled
Ned Zimmerman-Bence
Principal Investigator
GogyUp Inc
Eligibility Criteria
Age 18 - 85 · All Participants · 5 Total Inclusion Criteria
Mark "Yes" if the following statements are true for you:
Frequently Asked Questions
Is eligibility for this research restricted to those aged 25 and above?
"Adults with ages ranging from 18 to 85 are qualified to participate in this trial. Those under the age of 18 can find 216 trials suited for them, while those above 65 have 1,129 studies ready for enrollment." - Anonymous Online Contributor
Are there vacancies for enrollment in this research endeavor?
"According to the clinicaltrials.gov platform, this medical investigation is actively recruiting suitable applicants. The trial was first posted on April 26th and last updated on May 20th of 2023." - Anonymous Online Contributor
What is the current enrollment cap for this scientific trial?
"Affirmative. Clinicaltrials.gov data indicates that this research project, first published on April 26th 2023, is actively recruiting people to participate in the study. They are searching for 160 participants from 1 medical centre." - Anonymous Online Contributor
Is it possible to partake in this clinical examination?
"This clinical trial requires 160 participants aged 18-85 who are able to read and write. Moreover, they must provide a signed consent form before enrolling in the study, have recently seen a healthcare professional (April 2020 - February 2021) for type II diabetes mellitus diagnosis, receive patient education materials from their care team, and be comfortable providing consent in English." - Anonymous Online Contributor
Please Note: These questions and answers are submitted by anonymous patients, and have not been verified by our internal team.