Anti-tumor antibiotic
Pharmacological Study for Soft Tissue Sarcoma
OHSU Knight Cancer Institute, Portland, OR
Targeting 27 different conditions
Pharmacological Study

+3 more
Phase 1
Waitlist Available
Led by Lara E Davis
Research Sponsored by OHSU Knight Cancer Institute
Eligibility Criteria Checklist
Specific guidelines that determine who can or cannot participate in a clinical trial
Must have
Pathologically confirmed diagnosis of intermediate or high-grade soft tissue sarcoma for which single-agent doxorubicin is appropriate therapy, including but not limited to: Synovial sarcoma, Fibrosarcoma, Undifferentiated sarcoma, Liposarcoma, Leiomyosarcoma, Angiosarcoma, Malignant peripheral nerve sheath tumor, Pleomorphic rhabdomyosarcoma, Myxofibrosarcoma, Epithelioid sarcoma, Undifferentiated pleomorphic sarcoma, Locally advanced unresectable or metastatic disease with no standard curative therapy available, Archival tumor tissue retinoblastoma-associated protein (pRb) positive by immunohistochemistry (IHC), Measurable disease by Response Evaluation Criteria in Solid Tumors (RECIST) 1.1 criteria, All races and ethnic groups will be included; for subjects between the ages of 12-18 years only, body surface area (BSA) must be >= 1.28 m^2, Ejection fraction of >= 50% by echocardiogram or multi-gated acquisition (MUGA) scan, Female subjects of childbearing potential must have a negative urine beta-human chorionic gonadotropin (beta-hCG) pregnancy test at time of screening and within 14 days prior to planned first dose of ribociclib, Willing to use adequate contraception throughout the study and for 3 weeks after study drug discontinuation, Meets the following standard 12-lead electrocardiography (ECG) parameters at screening (defined as the mean of the triplicate ECGs; ECGs done in triplicate do not have a defined interval between assessments): Corrected QT using Fridericia's correction formula (QTcF) interval at screening < 450 msec for males and < 470 msec for females (using Fridericia's correction), Resting heart rate =< 100 beats per minute (bpm), Absolute neutrophil count (ANC) >= 1.5 K/cu mm, Platelets (no transfusion within prior 7 days) >= 100 K/cu mm, Hemoglobin (no transfusion within prior 7 days) >= 9.0 g/dL, Total bilirubin < institutional upper limit of normal (ULN), except for subjects with documented Gilbert's syndrome, for which =< 3.0 x ULN or direct bilirubin =< 1.5 x ULN, Aspartate aminotransferase (AST) (serum glutamic-oxaloacetic transaminase [SGOT]) and alanine aminotransferase (ALT) (serum glutamate pyruvate transaminase [SGPT) in the absence of liver metastases: =< 2.5 x ULN; if the subject has liver metastases: < 5 x ULN, Serum creatinine < 1.7 mg/dL, Potassium within institutional normal limit (WNL), Corrected calcium WNL, Magnesium WNL, International normalized ratio (INR) =< 1.5, Use of rivaroxaban, apixaban, edoxaban or warfarin is an exclusion criteria; therapy with heparin, low molecular weight heparin (LMWH), dabigatran or fondaparinux is allowed, All prior treatment-related toxicities resolved to =< grade 1 or are determined to be clinically stable by the investigator, Has completed prior therapies according to the criteria below: Cytotoxic chemotherapy - at least 21 days since last dose prior to first dose of ribociclib, Small molecule inhibitors - at least 14 days since last dose prior to first dose of ribociclib, Monoclonal antibodies - at least 3 half-lives since last dose prior to first dose of ribociclib; exception: denosumab for bony metastases is allowable, Immunotherapy (e.g. tumor vaccines) - at least 42 days since last dose prior to first dose of ribociclib, Radiation - at least 14 days since last dose prior to first dose of ribociclib, Able to swallow capsules, Eastern Cooperative Oncology Group (ECOG) performance status =< 2 (Karnofsky >= 60%), Life expectancy > 3 months, Ability to understand and the willingness to sign a written informed consent document; subject has signed the informed consent (ICF) prior to any screening procedures being performed and is able to comply with protocol requirements
All Individual Drugs Already Approved
Approved for 5 Other Conditions
Study Summary
This trial is studying the side effects and best dose of ribociclib when given together with doxorubicin hydrochloride to treat patients with advanced soft tissue sarcoma.
Soft Tissue Sarcoma

Angiosarcoma

Leiomyosarcoma

Liposarcoma

Peripheral Nerve Sheath Tumor

Myxofibrosarcoma

Pleomorphic Sarcoma

Fibrosarcoma

Synovial Sarcoma

Rhabdomyosarcoma

Undifferentiated Sarcoma

Epithelioid Sarcoma
Eligibility Criteria
Inclusion Criteria
You will be eligible if you check "Yes" for the criteria below
You have a specific type of soft tissue cancer that can be treated with a specific chemotherapy drug. You must have a certain level of heart function, and meet specific blood test and ECG requirements. You must not be pregnant and must use contraception throughout the study. You cannot be taking certain blood thinners. You must have completed prior treatments within specific timeframes and have no significant side effects. You must be able to swallow capsules and have a certain level of physical function. You must be able to understand and agree to the study's requirements.
Timeline
Screening ~ 3 weeks
3 visits
Follow Up ~ up to 12 months
Follow Up ~
up to 12 months
This trial's timeline: 3 weeks for screening, Varies for treatment, and up to 12 months for reporting.
Treatment Details
Study Objectives
Outcome measures can provide a clearer picture of what you can expect from a treatment.
Incidence of dose limiting toxicities (DLTs) of adverse events
Secondary outcome measures
Incidence of adverse events, SAEs
Incidence of dose modifications (interruptions, reductions, intensity) due to adverse events
Objective response rate (ORR)
+1 more
Awards & Highlights
All Individual Drugs Already Approved
Therapies where all constituent drugs have already been approved are likely to have better-understood side effect profiles.
Approved for 5 Other Conditions
This treatment demonstrated efficacy for 5 other conditions.
All patients enrolled in this study will receive some form of active treatment.
Trial Design
Group I: Treatment (ribociclib, doxorubicin hydrochloride)
Experimental Treatment
4 Interventions
Patients receive ribociclib PO daily on days 1-7, and doxorubicin hydrochloride IV on day 10. Treatment repeats every 21 days for up to 6 cycles in the absence of disease progression or unacceptable toxicity. MAINTENANCE: Patients receive ribociclib PO daily on days 1-21. Cycles repeat every 28 days in the absence of disease progression or unacceptable toxicity.
How many patients have taken this drug
Who is running the clinical trial?
OHSU Knight Cancer Institute
Lead Sponsor
218 Previous Clinical Trials
2,089,392 Total Patients Enrolled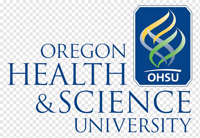 Oregon Health and Science University
OTHER
931 Previous Clinical Trials
6,830,143 Total Patients Enrolled

Novartis Pharmaceuticals
Industry Sponsor
2,799 Previous Clinical Trials
4,024,253 Total Patients Enrolled
Lara E Davis
Principal Investigator
OHSU Knight Cancer Institute
3 Previous Clinical Trials
37 Total Patients Enrolled
Frequently Asked Questions
These questions and answers are submitted by anonymous patients, and have not been verified by our internal team.
What diseases are regularly addressed by Pharmacological Study?
"Pharmacological Study is commonly used to treat Kaposi's Sarcoma in those affected by AIDS. It has also proven effective for suppressing the spread of neoplasm metastasis, breast cancer, and advanced thymoma."
Is there still registration availability for this clinical research?
"The trial has since concluded and is no longer recruiting patients. The inquiry was initially posted on March 10th 2017 before it's final editing session on June 13th 2022. If you are in search of further research, there are 523 studies currently enrolling individuals with malignant neoplasms and a separate 407 trials to participate in Pharmacological Studies."
What prior research has been done on the subject of pharmacology?
"Currently, 407 investigations concerning Pharmacological Study are underway. Of the total studies, 126 have reached phase 3 and there are 25045 sites running trials for this pharmacological intervention; with most centred in New York City."
Has this kind of research ever been conducted before?
"Currently, 407 live trials for Pharmacological Study are being conducted in 2118 cities and 68 countries. This research endeavor first began with the 1997 Alfacell-sponsored trial of 300 participants that achieved Phase 3 drug approval status. Since then, 1273 trials have concluded."
What is the safety profile of this pharmacological research?
"Our team at Power rates the safety of Pharmacological Study a 1 due to its Phase 1 classification, which implies there is only minimal data regarding efficacy and security."
How many individuals are enrolled in this investigation?
"This trial is no longer open to recruitment. It was first published on March 10th 2017, and last modified June 13th 2022. However, currently 523 malignant neoplasms trials are actively recruiting patients, as well as 407 Pharmacological Studies."