Study Summary
This trial is testing a new vaccine to see if it is safe and effective in preventing HPV in women.
Human Papillomavirus (HPV) Type 16

Cervical Intraepithelial Neoplasia Grade 3 (CIN 3)

Cervical Intraepithelial Neoplasia Grade 2
Treatment Effectiveness
Phase-Based Effectiveness
Study Objectives
1 Primary · 0 Secondary · Reporting Duration: 1 week
Number of participants experiencing dose limiting toxicities at each dosing level
Trial Safety
Awards & Highlights
All patients enrolled in this trial will receive the new treatment.
Trial Design
0 Treatment Group
48 Total Participants · 0 Treatment Group
Primary Treatment: Treatment · No Placebo Group · Phase 1
Trial Logistics
Logistics
Participation is compensated
You will be compensated for participating in this trial.
Who is running the clinical trial?

National Cancer Institute (NCI)
NIH
13,272 Previous Clinical Trials
41,230,680 Total Patients Enrolled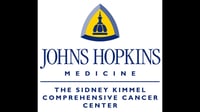 Sidney Kimmel Comprehensive Cancer Center at Johns Hopkins
Lead Sponsor
539 Previous Clinical Trials
31,017 Total Patients Enrolled
Kimberly Levinson, MD
Principal Investigator
Johns Hopkins University
Eligibility Criteria
Age 18+ · Female Participants · 2 Total Inclusion Criteria
Mark "Yes" if the following statements are true for you:
You agree to take antiretroviral medication as prescribed.
You are expected to live for at least 4 more months.
Who else is applying?
What state do they live in?
What site did they apply to?
University of Alabama at Birmingham

100.0%
What portion of applicants met pre-screening criteria?
Why did patients apply to this trial?
How many prior treatments have patients received?
Frequently Asked Questions
What is the current participant count for this clinical experiment?
"Affirmative. According to clinicaltrials.gov, this trial began accepting patients on September 14th 2020 and is still recruiting as of April 13th 2022. 48 individuals are being recruited from two sites for this study." - Anonymous Online Contributor
Are researchers accepting new participants for this study at the present time?
"Affirmative. According to clinicaltrials.gov, the research was publicised on September 14th 2020 and most recently updated on April 13th 2022. The trial requires 48 participants between 2 sites for enrollment into the study." - Anonymous Online Contributor
Has this treatment been validated by the FDA?
"This treatment has a safety rating of 1 due to its Phase 1 status, indicating that the efficacy and safety have yet to be established." - Anonymous Online Contributor
Please Note: These questions and answers are submitted by anonymous patients, and have not been verified by our internal team.