Study Summary
This trial is studying how well combination chemotherapy, amifostine, and peripheral stem cell transplantation works in treating patients with breast cancer.
Study Objectives
1 Primary · 0 Secondary · Reporting Duration: Up to death
Feasibility of high dose chemotherapy in advance breast cancer patients.
Trial Design
1 Treatment Group
High Dose chemotherapy followed by cell rescue
1 of 1
15 Total Participants · 1 Treatment Group
Primary Treatment: filgrastim · No Placebo Group · Phase 1
High Dose chemotherapy followed by cell rescue
Experimental Group · 6 Interventions: amifostine trihydrate, peripheral blood stem cell transplantation, doxorubicin hydrochloride, cyclophosphamide, filgrastim, paclitaxel · Intervention Types: Drug, Procedure, Drug, Drug, Biological, Drug
How many patients have taken this drug
peripheral blood stem cell transplantation
Who is running the clinical trial?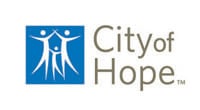 City of Hope Medical Center
Lead Sponsor
524 Previous Clinical Trials
2,249,963 Total Patients Enrolled
42 Trials studying Breast Cancer
6,634 Patients Enrolled for Breast Cancer

National Cancer Institute (NCI)
NIH
13,153 Previous Clinical Trials
41,162,909 Total Patients Enrolled
927 Trials studying Breast Cancer
1,536,834 Patients Enrolled for Breast Cancer
George Somlo, MD
Study Chair
City of Hope Comprehensive Cancer Center
10 Previous Clinical Trials
534 Total Patients Enrolled
6 Trials studying Breast Cancer
411 Patients Enrolled for Breast Cancer
Eligibility Criteria
Age 18 - 59 · All Participants · 43 Total Inclusion Criteria
Mark "Yes" if the following statements are true for you:
There is no specific restriction related to biologic therapy.
The details about chemotherapy will be explained in the disease characteristics section.
There are no specific surgical requirements or restrictions for participation in the study.
There are no requirements regarding menopause status.
There is no requirement for a specific life expectancy.
You have not been diagnosed with heart valve problems or irregular heartbeat in the past.
You have not had a serious mental health condition that affects your ability to function.
You do not have any other issues affecting your central nervous system.
Frequently Asked Questions
Are individuals over the age of sixty eligible to participate in this clinical trial?
"According to the stated restrictions, individuals must be between 18-59 years of age in order to qualify for this medical trial." - Anonymous Online Contributor
Has filgrastim received authorization from the FDA?
"As this is only a Phase 1 trial, which lacks evidence of safety and efficacy according to our team at Power, filgrastim received the lowest score possible-1." - Anonymous Online Contributor
Is this experiment novel or has it been conducted before?
"Since its initial study in 1997, sponsored by Alfacell and involving 300 participants, filgrastim has enjoyed a remarkable amount of research. Presently there are 1759 active studies conducted across 3488 cities and 82 countries concerning this medication's efficacy. Following the first trial in '97, it was granted Phase 3 drug approval." - Anonymous Online Contributor
Are there still opportunities to participate in this research?
"Per the clinicaltrials.gov website, this particular medical trial is no longer in need of participants; its initial posting was on May 18th 1999 and it's been updated as recently as February 17th 2022. Despite that, there are still 4359 other trials actively recruiting at this time." - Anonymous Online Contributor
To whom is enrollment in this study available?
"This medical trial is searching for 15 individuals with [breast cancer](https://www.withpower.com/clinical-trials/breast-cancer), aged 18 to 59 years-old. It is essential that they meet the following criteria: Disease Characteristics - histologically verified instance of Stage IV metastatic cancer responding well to prior chemotherapy or high risk primary disease; Patient Characteristics - between eighteen and fifty nine, Karnofsky Performance Status 80%-100%; Life expectancy not specified; Hematopoietic/Hepatic/Renal parameters as noted in above text; Cardiovascular no prior valvular heart illness or arrhythmia; Pulmonary conditions according to given information. Additionally, applicants must have completed" - Anonymous Online Contributor
What medical conditions typically reap the benefits of filgrastim?
"filgrastim is frequently utilized for the management of leukemia, but can also be efficacious in treating metastatic bladder cancer and non-small cell lung cancers." - Anonymous Online Contributor
What is the current sample size for this research endeavor?
"This research trial is not currently accepting patients. Initially posted on May 18th, 1999 and last modified February 17th 2022, it cannot be used to join a study at this time. Alternatives can be found through 2600 studies that admit participants with breast cancer or the 1759 trials actively recruiting for filgrastim treatments." - Anonymous Online Contributor
Please Note: These questions and answers are submitted by anonymous patients, and have not been verified by our internal team.