Hormone Therapy
Oxytocin nasal spray for Alcoholism
Research Sponsored by Brown University
Eligibility Criteria Checklist
Specific guidelines that determine who can or cannot participate in a clinical trial
Must have
meet the National Institute on Alcohol Abuse and Alcoholism criteria for heavy-drinking
normal to normal-corrected vision
Must not have
Be younger than 18 years old
Be older than 65 years old
All Individual Drugs Already Approved
Approved for 5 Other Conditions
Study Summary
This trial will study the effects of oxytocin compared to placebo on alcohol and cigarette cravings in smokers with an alcohol use disorder.
Eligibility Criteria
Inclusion Criteria
You will be eligible if you check "Yes" for the criteria below
You

drink a lot of alcohol

according to the National Institute on Alcohol Abuse and Alcoholism's standards.
You must have

normal or corrected vision

.
You are diagnosed with

Alcohol Use Disorder

according to DSM-5 criteria.
Timeline
Screening ~ 3 weeks
3 visits
This trial's timeline: 3 weeks for screening, Varies for treatment, and 5-7 days for reporting.
Treatment Details
Study Objectives
Outcome measures can provide a clearer picture of what you can expect from a treatment.
Secondary outcome measures
Awards & Highlights
All Individual Drugs Already Approved
Therapies where all constituent drugs have already been approved are likely to have better-understood side effect profiles.
Approved for 5 Other Conditions
This treatment demonstrated efficacy for 5 other conditions.
Trial Design
Group I: Oxytocin nasal spray
Active Control
1 Intervention
Group II: Placebo
Placebo Group
1 Intervention
Who is running the clinical trial?

National Institute on Alcohol Abuse and Alcoholism (NIAAA)
NIH
766 Previous Clinical Trials
1,347,709 Total Patients Enrolled
404 Trials studying Alcoholism
981,195 Patients Enrolled for Alcoholism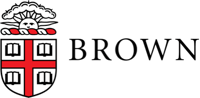 Brown University
Lead Sponsor
442 Previous Clinical Trials
525,813 Total Patients Enrolled
28 Trials studying Alcoholism
5,084 Patients Enrolled for Alcoholism
Media Library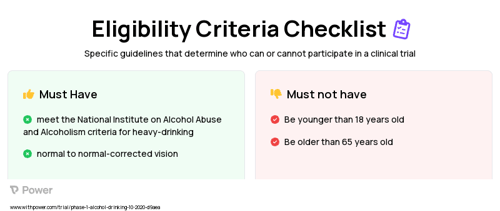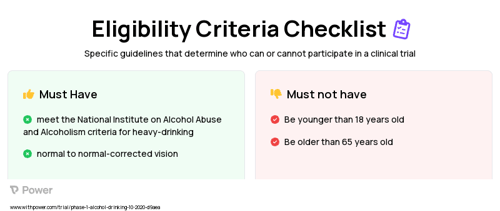 Oxytocin nasal spray (Hormone Therapy) Clinical Trial Eligibility Overview. Trial Name: NCT04071119 — Phase 1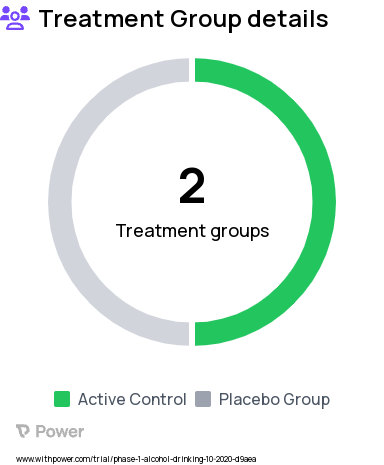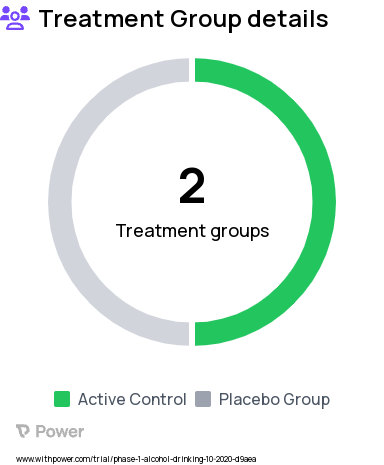 Alcoholism Research Study Groups: Oxytocin nasal spray, Placebo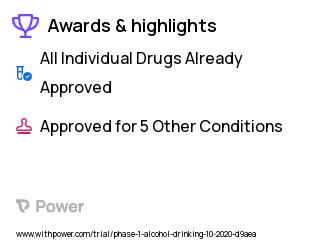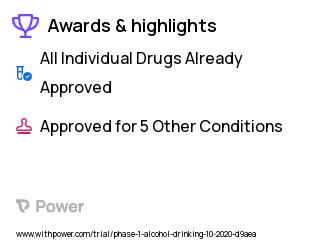 Alcoholism Clinical Trial 2023: Oxytocin nasal spray Highlights & Side Effects. Trial Name: NCT04071119 — Phase 1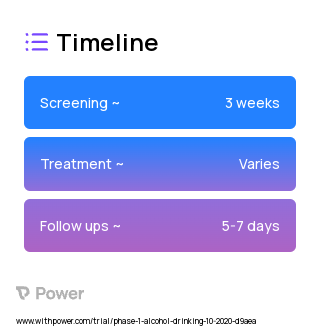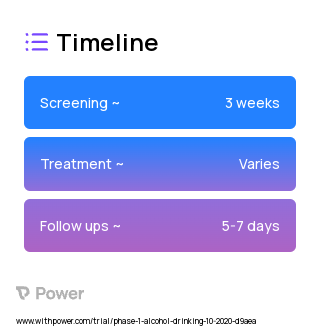 Oxytocin nasal spray (Hormone Therapy) 2023 Treatment Timeline for Medical Study. Trial Name: NCT04071119 — Phase 1
Frequently Asked Questions
These questions and answers are submitted by anonymous patients, and have not been verified by our internal team.
Has the FDA sanctioned Oxytocin nasal spray for medicinal use?
"As this is an early Phase 1 trial, where safety and efficacy data are limited, Oxytocin nasal spray received a score of 1."
Is enrolment for this research endeavor still accessible to individuals?
"Affirmative. Details on clinicaltrials.gov verify that this trial, first posted in November 2020, is actively recruiting participants. 55 individuals must be sourced from 1 medical site for the study to move forward."
Are geriatric individuals eligible to partake in this experiment?
"Individuals, who are at least 18 years of age and not beyond 55, can sign up for this study."
In what medical contexts is Oxytocin nasal spray regularly employed?
"Oxytocin nasal spray is often employed to help manage excessive bleeding during labour, as well as intense uterine contractions."
How many volunteers are partaking in this clinical experiment?
"Confirmed. Based on the clinicaltrials.gov page, enrollment for this trial is currently open; it was initially listed on November 9th 2020 and last updated February 28th 2022. The research team seeks to recruit 55 patients at a single site."
Am I eligible to partake in this experiment?
"For eligibility in this clinical trial, applicants must suffer from a diagnosis of alcohol use disorder and be between 18-55. There is capacity for up to fifty-five participants."
Who else is applying?
What state do they live in?
What site did they apply to?
Center for Alcohol and Addiction Studies
What portion of applicants met pre-screening criteria?
How many prior treatments have patients received?