Study Summary
This trial is comparing the side effects of proton radiation therapy to intensity modulated radiation therapy for endometrial or cervical cancer patients.
Pelvic Inflammatory Disease

Cervical Cancer

Endometrial Cancer

Endometriosis
Treatment Effectiveness
Phase-Based Effectiveness
Study Objectives
1 Primary · 7 Secondary · Reporting Duration: Up to 3 years post-RT
Change in overall patient quality of life
Change in Expanded Prostate Cancer Index Composite (EPIC) Bowel score
Change in EPIC Urinary score
Bowel and bladder dose-volume histogram (DVH) parameters
Incidence of grade 2+ hematologic toxicities
Progression-free survival
Trial Safety
Awards & Highlights
All patients enrolled in this trial will receive the new treatment.
Trial Design
1 Treatment Group
Treatment (radiation therapy, questionnaires)
1 of 1
120 Total Participants · 1 Treatment Group
Primary Treatment: Quality-of-Life Assessment · No Placebo Group · Phase < 1
Treatment (radiation therapy, questionnaires)
Experimental Group · 3 Interventions: Quality-of-Life Assessment, Questionnaire Administration, Radiation Therapy · Intervention Types: Other, Other, Radiation
How many patients have taken this drug
Trial Logistics
Trial Timeline
Reporting: up to 3 years post-rt
Who is running the clinical trial?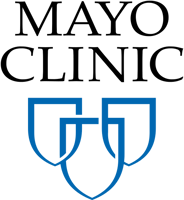 Mayo Clinic
Lead Sponsor
3,007 Previous Clinical Trials
3,513,098 Total Patients Enrolled

National Cancer Institute (NCI)
NIH
13,279 Previous Clinical Trials
41,234,738 Total Patients Enrolled
Ivy A Petersen
Principal Investigator
Mayo Clinic in Rochester
Eligibility Criteria
Age 18+ · Female Participants · 2 Total Inclusion Criteria
Mark "Yes" if the following statements are true for you:
You have a history of smoking or pelvic infections, including pelvic inflammatory disease and endometriosis.
You are willing to answer questions about your quality of life during the study.
Frequently Asked Questions
Is enrollment open for this experiment at present?
"As per records published on clinicaltrials.gov, this medical investigation is in need of enrollees. It was first announced on December 4th 2020 and has been amended most recently on June 16th 2022." - Anonymous Online Contributor
How many participants are actively engaged in this experiment?
"Affirmative. Clinicaltrials.gov conveys that this medical trial, which was initially advertised on December 4th 2020, is actively recruiting participants. This study seeks to enroll 120 individuals from 3 distinct sites." - Anonymous Online Contributor
Please Note: These questions and answers are submitted by anonymous patients, and have not been verified by our internal team.