Study Summary
This trial will explore the link between cannabis use disorder, brain activity, and cognitive function to see how they affect each other.
Treatment Effectiveness
Phase-Based Effectiveness
Similar Trials
Study Objectives
1 Primary · 2 Secondary · Reporting Duration: Baseline and Day 28
Change in Metabotropic Glutamate Receptor 5 (mGluR5) Availability
Change in Neurocognitive Function using CogState Cognitive Battery
Change in Verbal Memory measured using Electroencephalography (EEG)
Trial Safety
Awards & Highlights
All patients enrolled in this trial will receive the new treatment.
Trial Design
2 Treatment Groups
Cannabis use disorder
1 of 2
60 Total Participants · 2 Treatment Groups
Primary Treatment: Healthy control · No Placebo Group · Phase < 1
Healthy control
Experimental Group · 1 Intervention: [18F]FPEB with PET · Intervention Types: Drug
Cannabis use disorder
Experimental Group · 2 Interventions: [18F]FPEB with PET, Cannabis abstinence · Intervention Types: Drug, Behavioral
Trial Logistics
Trial Timeline
Reporting: baseline and day 28
Who is running the clinical trial?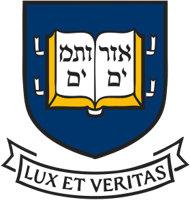 Yale University
Lead Sponsor
1,729 Previous Clinical Trials
20,526,926 Total Patients Enrolled
National Institute on Drug Abuse (NIDA)
NIH
2,305 Previous Clinical Trials
2,022,933 Total Patients Enrolled
Stephen R Baldassarri, M.D.
Principal Investigator
Yale University
1 Previous Clinical Trials
15 Total Patients Enrolled
Eligibility Criteria
Age 18 - 55 · All Participants · 3 Total Inclusion Criteria
Mark "Yes" if the following statements are true for you:
You or your close family member has not been diagnosed with any mental illness, except for cannabis use in the case of those with Cannabis Use Disorder.
You have used cannabis less than 20 times in your entire life.
You have not used cannabis in the last two years according to your own statement.
Who else is applying?
What state do they live in?
What portion of applicants met pre-screening criteria?
Did not meet criteria

100.0%
Frequently Asked Questions
Am I a permissible participant for this clinical research?
"In order to be admitted into this medical trial, the subject must suffer from a cannabis use disorder and fall within the 18-55 years old age bracket. Approximately 60 individuals will receive admittance." - Anonymous Online Contributor
Is the current research open to those aged eighteen and over?
"Qualified participants must range between 18 and 55. Meanwhile, 15 trials are available for individuals under the age of majority while 49 offer treatment to those 65 or older." - Anonymous Online Contributor
Does this medical trial have any openings for participants?
"According to information hosted on clinicaltrials.gov, this trial has ceased recruiting patients since its last edit of December 22nd 2022 and is not currently seeking participants. Despite that, there are still 121 other medical studies actively welcoming volunteers for engagement in their trials." - Anonymous Online Contributor
Please Note: These questions and answers are submitted by anonymous patients, and have not been verified by our internal team.