Your session is about to expire
We'll log you out in 60 seconds unless you choose to continue
← Back to Search
Eligibility Criteria Checklist
Specific guidelines that determine who can or cannot participate in a clinical trial
Must have
Current diagnosis of cancer and undergoing treatment for their cancer or completed treatment within ≤ 26 weeks of study registration.
Be older than 18 years old
Must not have
Be younger than 18 years old
HOPE Trial Summary
This trial will offer psilocybin therapy in a group setting with a decreased therapist to subject ratio in order to assess feasibility. Seven group therapy sessions will include prep, psilocybin, and integration sessions occurring on a weekly basis.
HOPE Trial Eligibility Criteria
Inclusion Criteria
You will be eligible if you check "Yes" for the criteria below
Someone who has been

diagnosed with cancer

and is currently

undergoing treatment

or has

completed treatment within the last 26 weeks

is eligible to participate in this study.
HOPE Trial Timeline
Screening ~ 3 weeks
3 visits
This trial's timeline: 3 weeks for screening, Varies for treatment, and 18 months for reporting.
Treatment Details
Study Objectives
Outcome measures can provide a clearer picture of what you can expect from a treatment.
Consent of patients with a cancer diagnosis or hematologic malignancy
Enrollment of patients with a cancer diagnosis or hematologic malignancy
Number of adverse events (AEs) and serious adverse events (SAEs) characterized by duration
+8 more
Side effects data
From 2021 Phase 2 trial • 95 Patients • NCT02061293
4%
Upper respiratory tract infection
4%
Viral upper resp. tract infection
2%
Blood pressure diastolic increased
2%
Blood pressure increased
2%
Psychomotor hyperactivity
2%
Alcohol withdrawal syndrome
2%
Skin cosmetic procedure
Study treatment Arm
Psilocybin
Diphenhydramine
Awards & Highlights
All patients enrolled in this study will receive some form of active treatment.
HOPE Trial Design
Group I: Treatment: all patients
Experimental Treatment
1 Intervention
Subjects will participate in a total of seven group sessions. There will be 4 or 6 subjects per group and one therapist will be assigned to each subject for a total of 4 or 6 therapists. In addition, there will be one Group Leader that will facilitate the group sessions. Group sessions will occur once per week for approximately five weeks. The first three sessions are "Preparatory" sessions followed by three "Integration" sessions. During the week following the third Preparatory session and prior to the first Integration session, participants will participate in a psilocybin session.
How many patients have taken this drug
Who is running the clinical trial?
University of Utah
Lead Sponsor
1,068 Previous Clinical Trials
1,710,217 Total Patients Enrolled
11 Previous Clinical Trials
506 Total Patients Enrolled
Anna Beck, MD
Principal Investigator
Huntsman Cancer Institute
Media Library


Eligibility Criteria:
This trial includes the following eligibility criteria:
Volunteers must have a high school or equivalent level of education in order to participate in the study

A person aged ≥ 25 years old, either male or female.

You went through menopause caused by radiation therapy over a year ago.

You have a psychological condition that may make it unsafe for you to take psilocybin or make it difficult for you to establish a trusting relationship with the study team.

The subject is able to provide consent and is willing to sign an approved consent form.

I can speak English fluently.

The patient has a very good performance status.

Someone who has been diagnosed with cancer and is currently undergoing treatment or has completed treatment within the last 26 weeks is eligible to participate in this study.

Your pet has a life expectancy of 3 months or more.

The subject should have a support person to escort them home after taking psilocybin.

You have to stop taking medications for depression or anxiety, including benzodiazepines, for at least 4 weeks before starting the study.

You must not use nicotine for at least two hours before taking the psilocybin.

A depression disorder, including an adjustment disorder with disturbance of mood, is currently diagnosed using DSM-V.

Not taking medication to treat depression and/or anxiety for at least 4 weeks prior to initiation of the study.

You have cancer that has spread to your brain or have any other major brain disease.

You are currently participating in another study for a cancer treatment.

You have a tumor that is producing hormones in the wrong place in your body.

You have a heart condition.

You have heart problems that are unstable or could become worse, such as chest pain, an enlarged heart, heart disease caused by poor blood flow, or a recent heart attack.

You have high blood pressure that is not well-controlled (blood pressure higher than 140 over 90), or you have coronary artery disease, or you have an artificial heart valve.

You need to drink the same amount of coffee or tea that you normally do on the morning of the psilocybin session. If you don't usually drink caffeine, you can't have any on the day of the session.

If you need to take opioids for pain relief, you must have already been taking them regularly before the study. If you take long-acting opioid medications, you need to stop taking them at least 6 hours before receiving psilocybin and cannot take them again until at least 6 hours after receiving psilocybin.

You, or someone in your immediate family, has a history of severe mental health disorders like schizophrenia, bipolar disorder, or psychosis.

You currently have a Cluster B Personality Disorder diagnosis according to the DSM-V.

You have expressed thoughts about wanting to harm yourself, and have a plan to do so.

Your doctor thinks that participating in the study could be risky for your health or you may have difficulty following the study procedures due to certain medical or personal reasons.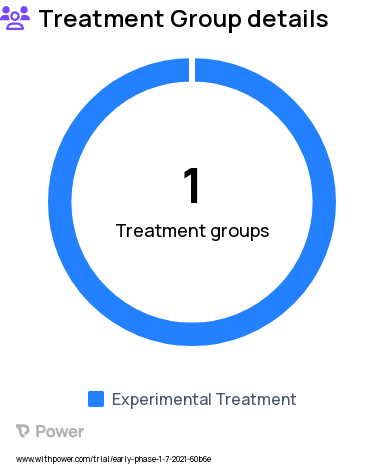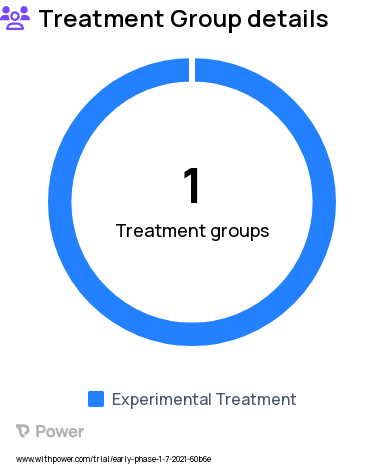 Research Study Groups:
This trial has the following groups:
Group 1: Treatment: all patients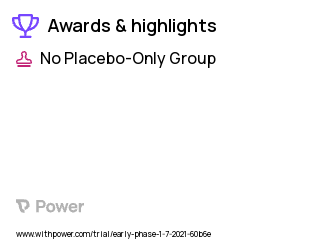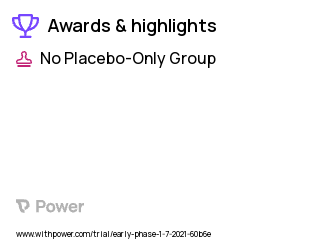 Awards:
This trial has 1 awards, including:
No Placebo-Only Group - All patients enrolled in this study will receive some form of active treatment.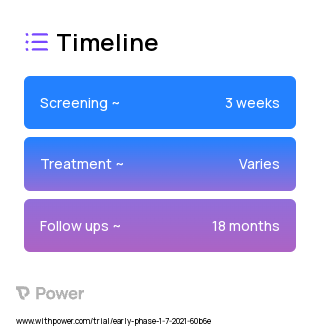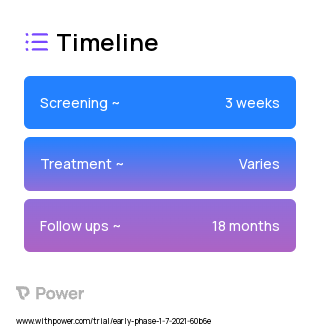 Timeline:
This trial has the following timeline:
Screening: It may take up to 3 Weeks to process to see if you qualify in this trial.
Treatment: The duration you will receive the treatment varies.
Follow Ups: You may be asked to continue sharing information regarding the trial for 6 Months after you stop receiving the treatment.
Frequently Asked Questions
These questions and answers are submitted by anonymous patients, and have not been verified by our internal team.
Who else is applying?
What state do they live in?
What site did they apply to?
Huntsman Cancer Institute
What portion of applicants met pre-screening criteria?
How many prior treatments have patients received?
How responsive is this trial?
Most responsive sites:
Huntsman Cancer Institute: < 24 hours
Share this study with friends